Updated info for MsC Worldwide 2024 will be posted soon
Below are details from our 2023 event which will give you a good idea of what you can expect.
"Never stop learning, because life never stops teaching."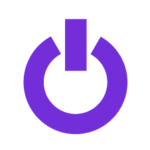 First Time Presenting At MsC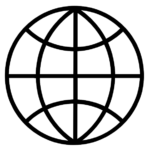 International Presenter
Opening Night Spotlight Event
Beast & echo (2022), Master David & slave brynn (2019), Mister-Blue & Mrs. BlueFrost (2018), Sir DaddyDaun & slavegirl j (2017), Ms. Rhonda & Tomo (2016), Sir Khiki (1999)
International Master/slave Titleholders Panel

Facilitated by: Master Dante Amor
Levi, Domina Alluriah, Akasha Eden, Señor Jota, Secret Storybook 
How to Think about Inclusivity (No Matter Who You Are)
Facilitated by Mistress Sky
slave brynn, Andy, Sir Ang, Levi 
Enhancing Authority Dynamics With Bootblacking
Sir Wombat, Daesha, Master S'ango
Evolution of BIPOC folks in Community
Facilitated by MsDDom
This will be a facilitated panel discussion with selected BiPOC folks interested in sharing their stories and experience. Guided questions on identity and participation in the community-at-large will direct the panelist. This discussion will be inclusive of all BiPOC folks regardless of gender and sexuality. The space will be BIPOC where BIPOC voices have priority.
slave brynn, Bratty Azzassin, Bri Burning, girl Calyco
Bigs, littles, and middles, Oh My! Ageplay & M/s
BlindDancer, Sir DaddyDaun, girl Calyco, Secret Storybook
Disability and Accessibility in our Dynamics and Community
Facilitated by Coco Amor
Sir Ang, Sir Wombat, Pup Isaac, Master Kupkake
Beyond The Binary Panel: Gender Nonconformity in M/s Dynamics
Facilitated by Domina Alluriah
Sir Ang, Daddy Stefan, Briar Wood, Rylee, Pike, Kelly Bunny, Uncle Nasty
Polyamory Panel with House Fibonacci

House Fibonacci will speak on the topic of poly relationships. The 8 members of our house all identify as poly. There are a wide variety of relationships between us, and also with us and other people outside of house members. We have accumulated many years of experience between the lot of us, and we would love to share stories with the broader community, and attempt to answer any questions that viewers might have!
Andy
What Kind of Poly Am I?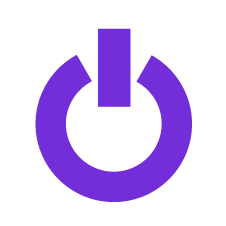 I will discuss the myriad of different types of polyamorous relationships and the communication styles that work well with the different types. This isn't a generic communication course, I want to work on ways to talk to your partners in languages that they can understand. I will also talk about some ways to handle difficulties when they arise.
Bratty Azzassin
FACILITATED DISCUSSION M/s, Kink, and Parenting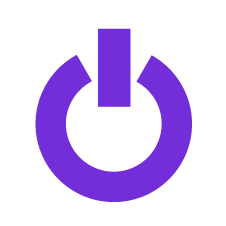 Bratty Azzassin
Solo On Your Journey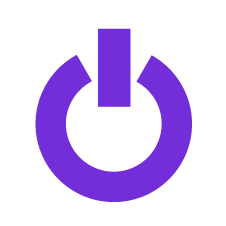 Summary: It can feel strange to not be in a dynamic or to be uninvolved. How do you manage to grow and participate in the community outside of that. It can happen.
Workshop Outline:
It's ok to be alone
Plug yourself in
Doing it in group
Rolling solo and safety
Protect the property
Ways to grow
Suggested readings
Beast & echo
Moments that Matter – Curating Meaning & Magic

Sometimes, everything comes together just right to create a perfect moment; one that shapes our life, provides direction and meaning, or cements a lasting memory. Many of us spend much of our lives chasing those moments. Imagine being able to intentionally create and craft these moments within your relationships, dynamics, and your Leather and kink experience. In this session, Beast and echo will share their approach to curating these moments and provide the tools necessary for you to take the lead in crafting moments that matter to you.
Master Retro Bella
Today We Failed but Tomorrow We Soar (Neurodivergence in M/s)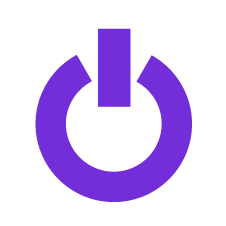 Dynamics can be challenging when one partner is Neurotypical and the other is Neurodivergant. But what if BOTH partners are Neurodivergent?!? How do we honor and shape the uniqueness of both individuals while honoring the sacredness of a power exchange dynamic? Join us as we share how we shaped our dynamic to suit both of our needs and wants.
In this hour we will be talking about:
How to disclose your Neurodivergent diagnosis to your partner
What not to say to your Neurodivergent partner
How to use your talents to make your slavery soar
How to support your Neurodivergent Master
How to find your confidence in a Neurotypical world
BlindDancer
Authentically Sharing our Lifestyle with Outsiders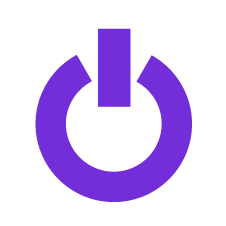 If you had to explain M/s to a complete stranger you met in an elevator, how would you?  This is a common contest question, but a good answer couldn't possibly fit into an interview.  Often the best answer is to say little.  But what about when we want to be more out in our lives?  What are our options when we want to be more understood—more authentic? We'll talk about boundaries and potential risks.  We will talk about deciding how much we want to share.  We will discuss ways of talking about lifestyle  so that others can understand and how to express ourselves so we can share the comfort and joy we find in our community.
Mister-Blue & Mrs. BlueFrost
Deepen Your Connection (3.5 hour Intensive)

In this intensive workshop discover your inner programming and learn how it subconsciously affects your relationships. Then explore how to deepen your connections by developing and boosting your positive intelligence. Join us to empower and energize yourself, your partner(s), and your relationships/dynamics.
Daesha Darling
Challenges of Selfless Service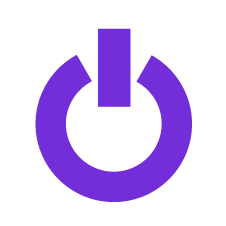 Overcoming Self Sabotage and Perfectionism in service-oriented submission.
Daesha Darling
Values-Based Vetting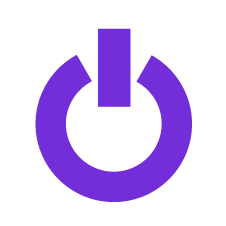 A Real Conversation around Vetting, Biases, Community-Implied Endorsement, and Narcissism.
Master David
The Vulnerable Master
As a Master have you fought the notion that you must be a foundation of strength but still be able to work through your own feelings? Have you built walls to protect the soft mushy insides in an effort to show your strength? If any of these things resonate with you then come spend some time with Master David, the 2019 International Master, as we dive into these topics. This class will cover finding strength through vulnerability and how this builds trust in the dynamics that we thrive in, finding strength in the areas that make us feel weak, building trust through transparency, and creating a strong foundation to build on. Come ready tackle some of the concepts that make finding self-mastery so important.
Master David & slave brynn
FACILITATED DISCUSSION The Slash Leans Both Ways: Support Systems in a M/s Dynamic

Sometimes things outside the relationship will impact your Master/slave dynamic. Loss of a job, death of a loved one, title holding, and so many other things can create a situation where one partner is supporting the other more than usual. In this discussion, we will spend some time talking about how we prepare for this. Some ideas we may explore: How do we best support one another when things get rough? How does slave pick up the pieces when Master is the one who needs the support? What kinds of rituals, rules, and protocols can we put into place to preserve the focus on the dynamics?
Master David & slave brynn
Right to Own and Be Owned: The Philosophy of M/s

Philosopher John Locke once said "Whatsoever then he removes out of the State that Nature hath provided, and left it in, he hath mixed his Labor with, and joined to it something that is his own, and thereby makes it his property." M/s dynamic to many are, at their core, the joining of slave to Master; of Master taking the slave as their property. But what is at the core of the Master's right to own? In this class we will discuss the nature and function of Master/slave dynamics. We will explore issues of morality as they pertain to topics such as ownership, surrender, consent, and discipline. We will discuss the nature and basis of the Master's control, and the concepts of rights and responsibilities as they pertain to the slave.
DominaKat
Ally-Advocate-Warrior; Tactics for Individuals, Organizers and Groups in Leather and Kink

While some steps toward progress have been made in pockets of the community, the unfortunate reality is that few move beyond a blanket invitation to everyone with the claim to be "safe". Being an Ally, Advocate, or Warrior is MUCH more than being intolerant of ~isms and ~phobias or inviting new speakers with a diverse identity to teach or posting a "We/I Stand with the X Community" letter in the face of atrocities. The Kink & Leather Community must move beyond the bare minimum. Individuals, Organizers, and Groups each hold power to enact meaningful change. In this session, attendees will explore the many ways to build a more inclusive Kink & Leather Community across key elements such as organization/identity, business, leadership, communications, culture, and data. This class is not a kumbaya or guilt-inducing session, nor is it meant to unpack or solve racism, sexism, homophobia, transphobia, or any other ~ism or ~phobia. It is practical roadmap to assess you/your organization's current efforts to engage, support, as well as empower Marginalized Groups within Leather & Kink and to implement meaningful Ally~Advocate~Warrior tactics.
DominaKat & MalikaSG
The Mystery of the Missing Heat in M/s
Countless meetings, support groups, classes, and discussions happen every year in the Lifestyle about the in's and out's of M/s and Power Exchange/Authority Transfer dynamics and relationships, but rarely does the conversation steer towards the hot, sexy fun that lured many of us here in the first place! Is an unsexy M/s reality really the destination we thought we were driving toward? Join MalikaSG and DominaKat for both a light-hearted and fun as well as honest, truth-telling discussion to uncover the Mystery of the Missing Heat in M/s! Hopefully our collective wisdom will help us all reconnect with the sultry and sexiness elements that can be found in M/s.
Akasha Eden
FACILITATED DISCUSSION TNG M/s: Dynamics Ages 35 and Under

Akasha Eden
M/s and BDSM on the Autism Spectrum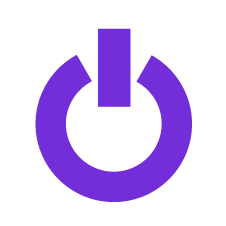 After many years of being in the lifestyle and realizing that autistic kinksters and M/s practitioners can both deeply benefit from and be deeply harmed by stereotypes, ignorance and well-meaning but hurtful attempts at allyship, Akasha decided to begin facilitating a discussion around some of the common misconceptions around (1) being an autistic kinkster and (2) interacting with autistic kinksters. Covering subtopics such as "The M/s and BDSM Social Contract vs. the Vanilla Social Contract" and "Navigating the 9 (million) Circles of BDSM and M/s,' this discussion is meant to bridge gaps of understanding and allow both neurotypical and autistic kinksters to better understand how the kinky "rules of engagement" apply on either side.
Sir Edgar & Slave raven
Creating a Safe Space in Your Relationship

The importance of being each other's safe space. Learning how to not take things personally. Truly being able to listen without judgment. Spotting the red flags on either side of the slash. In this class we will discuss the red flags in an abusive situation, abuse can happen in many different forms and in many different types of relationships. How do you enter into another M/s after an abusive one? Learning how to trust yourself again and trust another.
Deborah Fields The Kink Shrink
The Single Master, Dom, Slave, Sub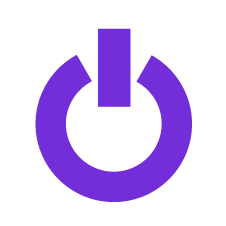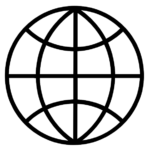 Being single in a world where belonging, and having someone, matter so very much around ownership.
Deborah Fields The Kink Shrink
Cuckquean and Power Exchange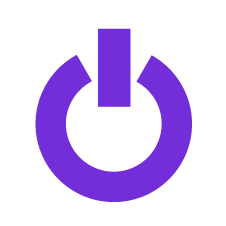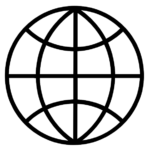 Let's look at the intersection of the Cuckquean and Power Exchange.
We will be discussing:
What a cuckquean is, the psychology, and turn on.
How to negotiate wants and desires around a slave's lust for something, and the needs and wants around Power Exchange (relevant to all, cuckquean or not)
How to understand a cuckquean as a person and a desire, from humiliation as edge play to comparison within power exchange
Deborah Fields The Kink Shrink
Attachment Theory and Power Exchange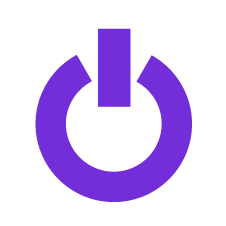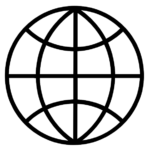 Our childhood attachment patterns impact how we manage relationships and therefore Ms, Ds, play and sex, for good and bad, how can we recognise and help that within a power exchange
Sir Guy
FACILITATED DISCUSSION Race and Culture in M/s
Sir Guy
The Attributes of Leadership
One of the keys to be a good Dominant or Master is to be a good leader. Yet, as difficult as it may be to acquire and express the attributes of leadership, doing so is no guarantee that one can become a Dominant or Master. Indeed, there are many slaves and submissives who possess leadership attributes. So, how so we translate the qualities that make one a good leader into becoming a Dominant? What are these attributes and how can we utilize them in a power exchange relationship? Sir Guy discusses the attributes of leadership and the challenges of making them guide one along the way.
Master Hines
Mastery – The Importance of Character and Love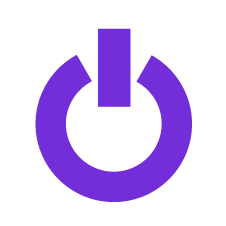 Simply said these two things, character and love, are the backbone of mastery in any relationship between people. They are the two most important traits you will need to cultivate on your way to mastery. Character and your capacity to love are what others will consciously or unconsciously look for when contemplating honoring you with their service. They will also serve as the basic tools you will need to navigate the bumps and potholes that will surface and occur in your relationship. In this class I will define these two terms in depth and tell how to continually develop and use these two important and powerful traits to guide and strengthen your relationships.
Mx Jade
Your body, Our space, This energy: Creating Safer Space and Connecting Through Affirming Touch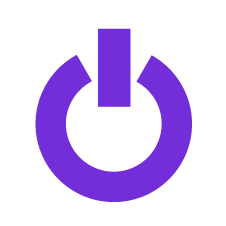 Do you desire to create a safe space energetically to build connection and intimacy through Affirming Touch? Utilizing Intentional breath work, Affirmations, and light Massage Techniques you can co-create a calming restorative energy. This course is a great stepping stone for mental and energetic soothing and initiating the body's natural rejuvenation to connect intimately with others.
Ms Jamie
Working On Myself: Tips for Making the Most of Time Focused on Self-Growth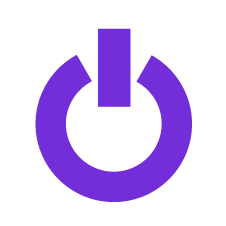 Many of us understand the importance of self-work when it comes to preparing for and being successful in relationships. Oftentimes, though, individuals can struggle with how to create a plan and be actionable about their growth. Join me as I share ideas on how to identify personal growth opportunities, set and achieve goals, measure success, and adapt plans when necessary.
Ms Jay
Starting at the Acknowledgement: Indigenizing Kink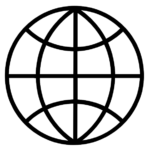 This workshop will demonstrate how land and sexuality are tied together and will describe Jay's healing journey of reclaiming sexuality. Throughout her 60-90 minute workshop, you will explore, through storytelling, deep concepts of Indigenous consent, how to invite Indigenous bodies into kink spaces and how to move past performative land acknowledgements into meaningful recognition and engagement. At the end of this workshop, you will have the tools to write your own meaningful land acknowledgment and a better understanding of how to be a better ally to the Indigenous community.
The act of reclaiming sexuality can be understood as an act of reclaiming one's sovereignty.
Agenda
Unlearning our History : Story
Surrender and Survival : Story
The Sovereign Erotic
The "Why"
The "How"
Where do you live?
Who are you?
Putting it altogether
Sir Khiki & Sir Josh
FACILITATED DISCUSSION Using Technology to Aid Our Dynamics
This class is a round table discussion and skill share to discuss and share our best-found practices for using technology to assist our day-to-day lives in a power exchange dynamic. Do you use shared calendars? Is there one you prefer over the other? What about habit-creating apps? We'll discuss and share tools for assisting in task creation and tracking as well as apps, games, and tools you have found helpful in creating more profound connections and bonding within your household. This discussion is appropriate for everyone actively using additional tools and those who are curious. Sir Khiki and Sir Josh will share the tools they've found over years of household leadership.
Sir Khiki & Sir Josh
Core Mastery Intensive: Summary of Negotiations, Communication, Regulation, and Co-Regulation (3.5 hour intensive)
The best way to handle any difficult situation is to move through it rather than step around it. In this course, Sir Khiki and Sir Josh discuss core mastery aspects and components, such as negotiating with an emphasis on collaborative structures and communication through the lens of cognitive, unconscious, and biological processes. We will also discuss using self-regulation and co-regulation to create a household of interdependence, avoiding pitfalls that can lead to co-dependence or growth avoidance.
Master Lala
How Hypnosis Can Enhance M/s Relationships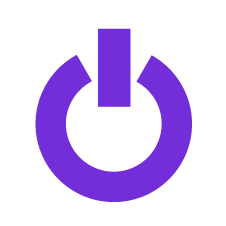 Hypnosis is a natural, meditative state that quiets the conscious mind and allows the subconscious mind to receive guided imagery and suggestions in order to manage a myriad of issues, such as anxiety, stress, insomnia, low self-esteem, phobias, pain, and addictions. Erotic hypnosis adds excitement via the simulation of BDSM/kink activities, such as bondage, spanking, chastity, or Tease & Denial.
This presentation explores how hypnosis (whether therapeutic or erotic) can enhance M/s dynamics.
Master Lala
The Viability of Online Relationships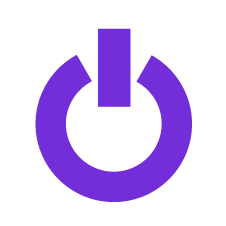 What happens when you encounter someone who meets most of your requirements – and the attraction and chemistry are palpable – but they live in another country or state? You may want to consider an online dynamic, if you don't want to miss out on friendship (at the very least) or possibly building a viable connection with a potential partner.
This presentation explores how to start and maintain a deep and lasting virtual relationship.
Tey Meadow PhD
Navigating Difference in Your M/s [A Research Focus Group]
This meeting, part of a five year study on BDSM, Leather, and Authority Transfer Relationships will explore the ways participants navigate significant differences with D/s and M/s partners. Are you in an interracial relationship? Is there a large age difference between you and your significant other? Do you practice different religions, come from different class backgrounds, have different nationalities? Does one of you have a significant disability? And have you incorporated these things into your D/s or M/s? If so, come share your experiences in a supportive space. While this meeting IS part of a research study, your identity will not be disclosed to anyone outside the group, and protocols for confidentiality will be discussed prior to the meeting beginning. [For this reason, nobody new will be admitted after the first 10 minutes.]
Tey Meadow PhD
How to Teach: A Workshop on Facilitation for the Kinky Professor
Are you someone who routinely runs workshops at Leather events, but you wonder if they could be better? Have you never taught before, but have skills you'd really like to share? Do you want to do a professor/student scene, and look like a "real" professor? (Okay, that last one is a joke.) This workshop, led by a Columbia University professor will introduce you to the theory and practice of pedagogy. You'll learn what makes a class work, how to think about the balance between presentation, listening and "hands-on" activities, how to plan and then integrate feedback for next time, and what to do if things go wrong. Bring an idea for a workshop with you, even if it's not very well thought out.
MsDDom
The role of humor in M/s; is that a thing? Are you serious?
M/s has no room for laughter or jocular moments. Protocols and authority are devoid of smiling, laughter, and good feelings. How do you apply "fun" to M/s dynamics that are customarily "serious"? How do you allow yourself to enjoy the dynamic without the sense of losing authority or respect? Do you feel humor is an excuse for bratting or an absolute waste of time in authority-based dynamics? Let's discuss.
Master Neko & koneko
Rituals & Protocols – Are They for You?
Join us for a session on rituals and protocols. What are they? Who does them? Who creates them? Are there commonly accepted ones or community expectations? And last but not least, why do them? Come find out about the necessity and beauty of these acts in our daily lives!
Master Neko & koneko
A Lifetime of M/s
Long term Master/slave relationships exist. They seem rare with so many relationships lasting about as long as a summer romance. So, how can we make them last? And how do they look as we go to work, pay bills, and have a family? Join this M/s couple of 20+ years, as they share tips and perspectives on how to succeed in a long lasting, M/s relationship and delve into topics people often don't even consider.
Lady O & slave Charles
Difficult Conversations
All Relationships face difficulties from time to time, when one person struggles with something which may not be understood by the other person. It becomes necessary to develop a conversation strategy to help facilitate a discussion. When you need to discuss a significant concern in your relationship, there are a few things that are important in preparing for that conversation. This class will talk about setting welcoming spaces that lead to non-confrontational communication.
Master Penguin & slave ginna
Navigating the Minefield: How to Have a Good M/s Relationship When You Have an Abusive Past

Dealing with sexual abuse can be one of the most difficult traumas a person may ever experience. We discuss what we experienced as sexual abuse survivors and ways that we have enhanced our protocols and rituals to allow healing and understanding as survivors from that abuse. We also discuss other childhood traumas or events that may shape future relationships. Be aware that this presentation can bring up unexplored past feelings and may be triggering. Preparation and after care are suggested in case they are needed.
Master Penguin & slave ginna
Keeping the Sane in SSC: Navigating mental health challenges within an M/s dynamic
Does having mental health challenges automatically make it so that you cannot be in a healthy M/s dynamic? Not necessarily. In this discussion, we hope to show you tools to help you navigate your M/s dynamic despite mental health diagnoses. Autism, PTSD, ADHD, Trauma, Depression, and more can make navigation in the dynamic trickier. We will be discussing ways to improve your relationship while working toward better mental health. Especially in these challenging times, daily stressors can make things even more difficult. We will be also discussing expectations for coping with mental illnesses and greater awareness about what behaviors can be managed within a diagnosis as well as how we perceive mental health differently as Masters and slaves.
Master PlaineJane
Law & Order: The Power of Structure and Sex within Authority Exchange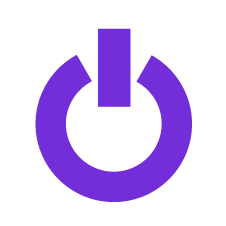 Creating sustainable Authority Exchange is challenging and alluring in many ways. We often focus on the sexy side of these dynamics but what happens when the relationship needs less focus on sex and more focus on structure? How do you expand the play and take your dynamic to the next level of authority exchange? And how do you make the Structure of Authority sexy? Join Master PlaineJane as she discusses the merits and challenges of creating structure and discipline within authority exchange. PlaineJane will discuss the steps to negotiating structure (and sex) within authority exchange dynamic. She will explore ways to deal with varying authoritative and sexual styles, how to set clear and concise expectations, manage correction and discipline, as well as how to support accountability on both sides of the slash.
Master PlaineJane
Resumes, Owner Manuals & Service Plans: Setting the Right('s) Standards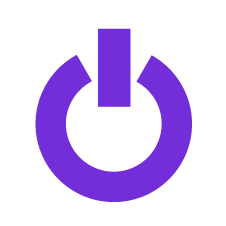 Understanding yourself is extremely important in any relationship building. And coming to the table already self-aware and able to communicate your needs, wants, and desires is not only an attractive characteristic in a partner but also a valuable one. So how do we communicate our personal standards, skills and core values to prospective partners? Join Master PlaineJane as she discusses Lifestyle Resumes, Owner's Manuals & Service Plans. PlaineJane will cover the purpose, uses, types, as well as options for communicating your personal standards, core values, and skill set(s). She will discuss how both partners (no matter how they identify) can prepare themselves and their prospective partners for their personal standards with clarity and deliberate execution.
Mistress Sky
Problem Solving for Healthy Sustainable M/s Relationships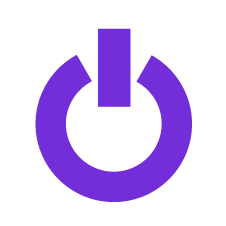 This is a critical thinking workshop aimed at supporting your healthy, sustainable M/s relationships. I intend to leave you with best practices –my own and those based in scientific research — for how to think and feel your way through disagreements, misalignments, poor matchups, unstated expectations, and/or a lack of structure in your relationships. I'm going to cover partnering strategies and then lead you through a major problem solving technique at the end. Bring your questions. Be ready to fully participate. No prior experience required; all are welcome.
Master S'ango
Master S'ango – Effective Communication in M/s Dynamics
This class explore communication as a tool for strengthening the dynamic as a whole. This class will offer ways to build critical communication skill in the context of Power Exchange and the relationship.
Toni Solenne
Moving Forward with your Vision: Three C's of Leadership
This interactive workshop explores how emerging leaders can effectively achieve their vision by modeling and shaping the 3C's of their organization-culture, climate, and chemistry. Learn how to lead your relationship, leather family, and kink organization proactively, rather than reactively using the three C's.
slayv syncere
"Leaning into your superpower" Finding and knowing your truth and self work. Loving the s-type you are and the one you're becoming.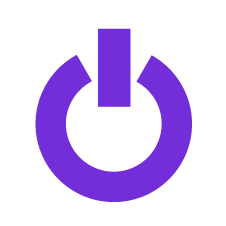 Finding and understanding your worth, self love, and self peace on the right side of the slash. Loving the stype skin you are in. Finding and understanding your power within as an stype. Finding and maintaining mental balance and happiness. The importance of all these things to be a value to your dynamic, community, tribe and the world around you.
Master Taíno
Parenting Makes for Good Mastery
There is a logical correlation between parenting and mastery. And in the case of Master Taíno, the similarities are even more because he adopted and raised three special needs children and fostered two more. Master Taíno gives credit to his parenting experience for the positive influence it brought to his mastery. For him, the experience with his children made him a better Master. Join Master Taíno to address this topic full of stories of his journey as a single adoptive father and as a Master.
Tomo
Two Plus: Essentials, Joys and Challenges of Polyamory and M/s Relationships
Many of us in the Leather, Kink, and BDSM communities participate in relationships with more than one person. While having multiple partners in your life can bring joy and fulfillment, the path can also be tricky to navigate at times, especially in Authority Exchange relationships. Tomo will share her thoughts and experience as we examine the joys of multiple partners within Master slave relationships as well as what the challenges may be, during this moderated participatory discussion. We will discuss making the choice to have multiple partners, different types and definitions of polyamory, essentials for success, and common challenges and solutions.
Tomo
Authority Exchange Intensive – A Deep Exploration (3.5 hour intensive)
Join Tomo for an intensive journey and exploration of Master slave relationships. Sharing her stories and experiences from over 25 years of living as both a Dominant and a slave, Tomo will guide us with ideas, discussion and exercises to enrich our Master slave relationships offering viewpoints from both sides of the slash. We'll talk about how to inspire obedience to your orders as well as the skills needed to surrender and serve. Tomo will offer thoughts to support us to engage with each other and deepen our relationship with trust and accountability. Using concepts from the martial arts applied to authority exchange such as center of the body and mind, alignment, and connection, we will investigate how we can increase our connection with each other and thrive in the joy of our relationship as well as maintain our center during challenging times. Whether you are new to Authority Exchange or have decades of experience, Tomo will offer clarity, a few laughs, interesting concepts and inspiration to support your own personal development and the growth of your Authority Exchange relationship.
Tomo
Navigating the Plateau in Master slave Relationships
It is inevitable that the road of our life's travel, the paths of our endeavors and even our Master slave relationship will eventually arrive at a plateau. During this time, a staleness or lack of progress may be felt. Authority exchange relationships are not immune to the plateau. In this class, we will discuss the concept of life's plateaus, how they relate to our relationships, and ways to manage the time without peaks or valleys. It is said in the martial arts that true growth and training occur while on the plateau. Please join us and discover how your authority exchange relationship may find peace and growth during the time that you navigate the relationship plateau
Master Thaddeus Twist
Growing Together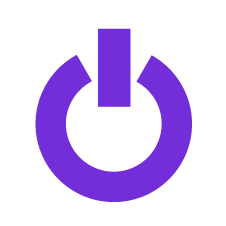 The discussion will focus on growth from all sides. The obstacles, opportunities and if there is a disparity between the different sides. Open to all who are open minded and willing to discuss and grow.
UnrulyNerdGirl
Service at a Distance
How can you provide service to a service receiver if you can't be in their presence? Whether we serve one at a distance due to global reasons, or because an online interaction brought two hearts separated by miles of ocean together, there is still many ways to have a healthy, happy and satisfying power exchange.
UnrulyNerdGirl
Service 101 – The Basics
A general overview look at what domestic service submission is, what it could be, how it is of benefit to folks from the bottom to the Top.
VintageKinkyDoll
The Beauty of Objectification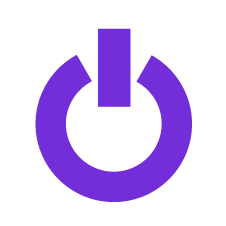 Being desired is one of the most powerful feelings we as humans have. It affirms us, validates us and turns us on. We crave objectification. Are you strong enough to admit it? Whether you want to be the object of their desire or a physical object they can use and abuse, objectification is a natural craving. We will discuss the different ways people can be objectified and the empowering feelings you can get from it.
VintageKinkyDoll
1950s Household in Real Life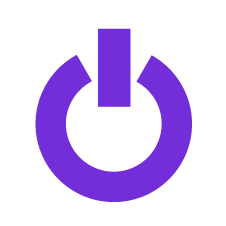 Are you working hard to be the idealized 50s June Cleaver and ending up feeling like a bra burning failure? Are you working hard and still finding it difficult to balance real life and idea of 50s lifestyle a problem? We will discuss all the facets of Head of Household, 50s setup (with modern appliances) and how to find some harmony in building on the D/s-50s dynamic in real life.
Another Walk Through Leather History at The Carter Johnson/Library With Mama Vi Johnson
Mama Vi's Walk Through Leather History session at MsC Worldwide 2021 was beloved by all that attended, and a LOT has changed since then! Come visit with the Librarian Griot herself as she talks story, edifies as only she can, and shares many of the exciting changes that have been taking place at the always evolving Carter/Johnson Library.
Master Rodin
How to Form a MAsT Chapter
Local chapters are the lifeblood of MAsT International and the primary vehicle through which the organization fulfills its mission of providing education and support for those interested in consensual Master/slave relationships. Every one of those chapters were started by someone like you with a passion for community service and a desire to create a space for connection and support to others interested in M/s.
Master Rodin, the President of MAsT International will be here to answer questions and assist those wanting to learn more about forming a MAsT Chapter in their communities.
While not necessary to attend, consider reviewing the documentation found on the How To Form A MAsT Chapter page at MAsT.net and compile any questions you may have.
Sir Wombat
Indigenizing BDSM
Exploring BDSM through a lens of indigenous ideologies can be difficult. Learning to reindigenize and reclaim culture, spirituality, and fetishes is an art and skill. This class is an informal approach that will explore how to galvanize two seemingly polarized identities into one. This class is intended to engage, inform, and bring about discussion in hopes of broadening our understanding of kink.
The Goddess Indigo
Imprint: The Psychology of Desire
What does it take to be the object of someone's desire? How can we intentionally create and grow passion? Employ techniques such as behavioral modification, positive feedback loops, framing and anchors to build and reinforce a rich and rewarding bond. Be the last thing on the mind at night and the first thing in the mind in the morning. How sexy would it be if your partner had a visceral response to just your scent. Feed your dynamic. Increase passion. Harness the power of the psychology of desire.
The Goddess Indigo & Robert J. Rubel (Dr. Bob)
Superglue: Creating relationship cohesion (alignment) through protocols
This class is suitable for those new to our culture.
How much better would your relationship be if the Leader clearly communicated their version of a "perfect life" so the follower knew what you needed to do? How much better would your relationship be if the follower knew what to follow?
Protocols are an outgrowth of your values. Some "standard responses" are tried-and-true, some you'll have to create to suit your own relationship. You can create protocols that support your own version of a magical world and you can create protocols that solve challenges. For example, you can create a protocol that addresses "getting back into Master or slave headspace after a long day at work." Protocols can also be used to help stabilize relationships that are being pulled back to the land of vanillas.
We'll discuss practical protocols: attendees will have the opportunity to ask for help designing protocols to fit their particular needs. (NOTE: attendees may wish to take notes.)
Our Book Supporting this Presentation: Master/slave Mastery—Protocols: Focusing the intent of your relationship
The Goddess Indigo & Robert J. Rubel (Dr. Bob)
Refining the Fire: Insights into long term M/s dynamics (401-level class)
Note: this is a 401-level class, not a 101 or 20
A servant serves Master's needs or is fired; a slave serves Master's wants or is released. However, Master's wants must not trump slave's needs even when playing by RACK standards. Although slave is in service to Master, Master is responsible for keeping the relationship focused and on track. Welcome to the complex and elegant world of Master/slave relations.
M/s offers flexibility for like-minded people to design a magical life — as long as their purposes and intentions are aligned. Quite a bit can happen when you combine a visionary leader and a strong supportive follower. Come and join our discussion about advanced power-exchange relationships.
Our Book Supporting this Presentation: Master/slave Mastery—Advanced: refining the fire.