Updated info for MsC Worldwide 2023 will be posted by November 1.
Below are details from our inaugural event last year which will give you a good idea of what you can expect.
"Never stop learning, because life never stops teaching."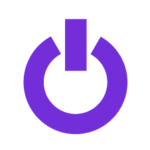 First Time Presenting At MsC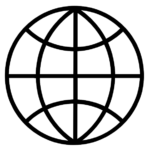 International Presenter
Opening Night Spotlight Panel: The Long And Winding Road: M/s Dynamics That Have Stood The Test Of Time
Facilitated by: Master Skip Chasey
Jill Carter & Mama Vi Johnson, Patrick Mulcahey & little p, Master Malik & Slave Cathy, Master Dante & Slave Gaia Amor
A candid and unfiltered conversation discussing the ins and outs of four M/s relationships between eight individuals with two centuries of lived M/s experience between them.
Mx Cassidy Laurens, Feyrie Southeast, Master Michael, Master Fire
Facilitated by: DK Leather
Neurodiversity and M/s
A wonderful gathering of neurodivergent folk, navigating and enjoying M/s, D/s, leather and kink through a neurodiverse lens.
Come armed with your questions, listen to the discussion and learn from those already treading this path.
Bunny, Lady Steele & Susan Wright
M/s and the Law
We talk about informed consent and risk awareness, but how many have deeply investigated the legal risks inherent in what it is that we do? The simple truth is, legal issues abound when it comes to M/s & BDSM, and always have. They can impact several areas of our lives including family, criminal, civil, estate planning, healthcare, and even business law. Join former Assistant District Attorney Bunny and Attorney Lady Steele for a frank discussion about M/s and the Law, which will include recent updates to the Modal Penal Code related to Consent that may have a dramatic impact on our community in for years to come.
Jennifer Erickson, Hannah Tarleton, Ellen Lee, and Brad Sagarin
Behind the Scenes with the Science of BDSM
In 2002, a group of fledgling BDSM researchers conducted their first scene study at the Arizona Power Exchange, asking 13 generous and patient participants to fill out surveys and "spit for science" before and after their BDSM scenes. Nearly 20 years later, the Science of BDSM Research Team has carried out many more studies, from an exploration into the nature of BDSM sadism to a test of willpower in submissives and slaves to an examination of the subtleties of consent negotiation during pick-up play. In this workshop, we offer a tour through two decades of research and ask for your help in charting our course for the coming years.
Guy Baldwin, Ralph Bruneau, Skip Chasey, Susan Wright
Authority Differential Dynamics vs. Intimate Partner Violence
The difference between relational authority differential dynamics and abuse was once again in the spotlight a few years back when the community lost one its most visible Pups in a way that made headlines and set tongues wagging. This was by no means an isolated incident though, and this topic is as vital, uncomfortable, and contentious as it was then. We will be holding an informational and experiential forum to discuss the nature of healthy power exchange, bodily autonomy, and the very nature of risk awareness, informed consent, and consensual BDSM.
slave nadine, slave Rick, orja, slave Passion, Pulse Tinsley
Seasoned slaves: insights from a lifetime of service
Ms. Kelly Chance, Master Kaddan, Domina Alluriah
Facilitated by: MsDDom
Women in Mastery
Master D & slave Passion, Ms. Jay, Master Lola Smiles, Master MsTique, Señor Jota, Master Wrath Daddy
Facilitated by: Daddy Rod Onyx
Solidarity in Leather – Cultivating Inclusivity in the Community Panel
Master Bert Cutler, slave nadine Cutler, Ellen Lee, and Brad Sagarin
Science of BDSM Team: A Deep Dive into "Partner Selection, Power Dynamics, and Mutual Care Giving in Long-term Self-defined BDSM Couples"
In 2020, Master Bert Cutler (with co-authors Ellen Lee, slave nadine Cutler, and Brad Sagarin) published a paper stemming from his doctoral dissertation, a study involving extensive interviews with 33 individuals in 17 long-term BDSM relationships. In this workshop, Master Bert and his colleagues offer a deep dive into the study, sharing the qualitative and quantitative results, the behind-the-scenes challenge of navigating ethical approval at two very different academic institutions, the sometimes painful process of transforming a dissertation into a scholarly paper, and the implications of the findings for Master/slave, BDSM, and vanilla relationships.
Sir DaddyDaun, Raven Kaldera, Master MsTique and Miss Dion
Mastering With Disabilities Panel
Disabilities, in all their various forms, affect every aspect of our lives. How they rear their heads can turn us into completely different people, echoes of who we strive to be. It can wear away at our self confidence, communication skills, and even desire to lead. There is a deep and humbling connection that can be found when the people who serve us come along for the ride. This panel of all Left Side-ers, will discuss their personal triumphs and stumblings of the journeys they are on in their dynamics.
DK Leather, Alistair LeatherHiraeth, Joshua Tenpenny and Domina Alluriah
Facilitated by: Sir Lisa
Trans Masters, Trans slaves
DK Leather, Alistair LeatherHiraeth, and the UK KRueL leather family
A UK Leather Family Panel
Gather round and 'meet' with some of the members of the UK KRueL Leather Family, UK. We'll be introducing ourselves individually, talking about each person's journey into and with the leather family, then we'll be opening up to a question and answer session with attendees. Hear our stories, answer your puzzlements, enjoy the banter between people who've travelled a leather path together for many years. We've been enjoying and indulging for decades, travelling and teaching workshops, giving demos and being interviewed since the 1990s. Come have your curiosity satisfied!
What is our Part? A discussion on Mastery (Master/Dominant identified only)
Facilitated by: Master Bert Cutler
For some of us, being a Master started out of a deep hunger and became a calling. For others, hot nights in the dungeon transformed into something quite different. What is your story? This will be an interactive conversation of where we started, what shifted for us to begin to claim our title, and what we have learned along the way.
Self-care for the Big Letter side of the slash
Facilitated by: Sir Guy
We always say that in the M/s dynamic, it is of utmost importance that as Masters we take care of the property. But before we begin to speak about caring for another, what are we doing to care for ourselves? Don't we own ourselves as well? This discussion is about practicing the self care we need to care for those in our charge and how they can help.
Anxiety, Depression, and M/s
Facilitated by: IceDog & slave ravyn
A safe space for discussion and peer support for anxiety and depression in authority differential dynamics.
Hiccups & Bumps: Overcoming Challenges in M/s
Facilitated by: MsDDom & CreamDream
All relationships hit bumps in the road and authority based ones are no different. This will be an open discussion forum for you to bring your questions, share your experiences, and discuss various approaches to meeting and overcoming those challenges when they arise.
Next Generation Dynamics – Evolving ideas of Service in Millennial / Gen-Z / TNG Relationships
Facilitated by: Xir Oya
Is Evolution in Service even necessary?! So many factors to consider between technological and psychological advancements and this current consciousness climate! Let's have a sit, chat, and exchange ideas about what service looks like in a world soon to be stewarded by the next and future generations.
Slave Heart Open Forum (s-type identified only)
Facilitated by: Pug
The journey of serving can be frustrating, fulfilling, joyful, and crazy-making… all in one! Join Pug and others for a candid, supportive discussion about navigating a path of obedience. Participants will be encouraged to speak openly, ask questions, and share insights based on their own experiences.
Domina Alluriah
Don't Yuck My Yum! – Releasing shame and judgement about your desires and others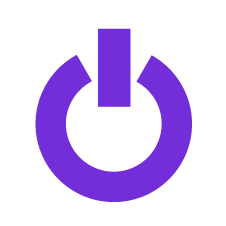 Learning to let go of shame and judgement about your likes and kinks as well as abandoning judgement against others and what they do. Shedding societal conditioning and learning to love yourself authentically and respect others despite your differences and tastes.
Domina Alluriah
Diversity in the lifestyle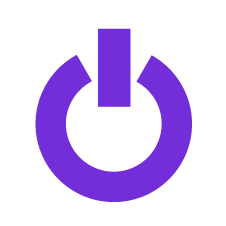 We are a colorful community of all walks of life – but diversity is not just how we identify. It's how we do things, how we grow and change over time. Let's talk about the numerous ways we identify and interact and thrive as a community without raining on anyone else's Pride Parade by allowing space for diversity to enrich our lives.
Laura Antoniou
Surviving Your Relationship With an Evil Overlord; Things They Left Out at Minion School
Oh, sure, join up with a sexy evil mastermind and you think your life is set, right? Wrong! Drafted into anonymous Legions of Doom, sent first into the airshaft, perfectly understandably distracted by harem cuties or the Evil One Themselves, delivering the wrong message at the wrong time – it's hard to be a henchmench in these troubled times! Good thing there are guides. Gather with your fellow cunning viziers, loyal lieutenants, mad scientists, captive monsters, scheming heirs and wry, laconic voices of reason to get the insider dirt on how to be the best underling, detail dude, cultish true believer, wily sycophant or any other Companion to Evil. Open to any orientation on the power and authority scales, because minion ≠ submissive.
Laura Antoniou
Kinky, Schminky! Jewish Perspectives on That Thing We Do
Oh, sure, you're way into kink. You know all the old stuff, fancy words, fancy techniques, ceremonies and flags, you're know it all, right?
Not so fast. Do you know where to find the oldest recorded lifetime "collaring" ceremony? How to make a contract spelling out goals, responsibilities, rights and break-up instructions – in one page? Does moderation make the heart grow fonder? Was Eve framed? What are the real differences between Christian and Jewish interpretations about sexual behavior, identity and ethics? Because there are some serious division!
The Jews have been discussing this stuff for literally centuries. Want some really OLD GUARD wisdom, humor, advice and quandaries made for generations of arguments, compromises and survival against the odds? Then what are you waiting for, bubbelah? Not Jewish? Well, no one's perfect! Come on in, have a nosh, learn some Torah. There are worse things to do with your life.
Laura Antoniou
Coffee With A Kvetch
Drop in and hang out with Laura Antoniou, Marketplace author, nerdy kinkster and professional kvetch. Just a casual sit-down, no topic! Have a favorite beverage at hand and pretend you're in a hotel lobby or bar and be friendly.
Guy Baldwin, M.S.
Q&A With Guy Baldwin
With Guy Baldwin you never know exactly what you're going to get, but one thing is for sure, as a lifelong activist, seeker of understanding, and pioneer of radical sexuality, he never fails to challenge listeners by fearlessly speaking truth exactly as he sees it.
Dr. Gloria Brame
A Journey to Power: How Jax learned to stand up for herself through the transformative power of kink
I'll be talking about my new novel, Amazon Hammer, a 20-year life journey into the deepest recesses of the world of BDSM with Jax, the tempestuous yet ethical, sadistic yet loving, heroine of this novel. With a large cast of fascinating characters, a cornucopia of kink and queer realities, and a refreshingly deep love for chosen families, AMAZON HAMMER is a magnificent testament to the joys of kink and the power of self-acceptance.
slave Caroline & SwitchyButch
Fit to Lead: Mastery, Mental Illness, Stigma, and Community Accountability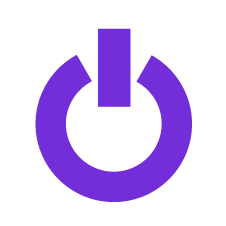 How many times have you heard "He's a narcissist!", "She's so borderline…", or "They're a psychopath." whenever someone behaves badly? We're here to talk about that, and more.
Mental illness exists in every society. When it is identified, managed, and there is honesty about it between partners there is little to no issue—regardless of the diagnosis. There are many people in M/s dynamics who are open about their mental illness; they are to be admired for the measures they take to manage and keep in check something that can be quite complex, and for their transparency in the face of a community that stigmatizes and shames those living with mental illness.
The DSM has a long history of pathologizing BDSM, and those of us in M/s cultures spend a lot of energy refuting that misunderstanding. What we do and how we define ourselves is not a product of psychopathology. Yet, the M/s dynamic and culture can result in dismissing, excusing, masking, and overlooking predatory, damaging, or criminal behavior. We have to acknowledge that when kept in the dark, masked, unmanaged and allowed to run unchecked, mental illness can quickly become a problem for the individual, the dynamic, and the community and that there are some diagnoses that, when unmanaged, are more tightly linked to predatory behaviors. We also have to name that not all predatory behavior is correlated with a mental illness.
In this workshop, we want to begin a difficult conversation about what we should do as a collective when we encounter a Master engaging in what we perceive to be predatory, damaging, or criminal behavior. Additionally, how do we know the Master in a dynamic is psychologically healthy (taking care to note that a mental health diagnosis does not, in and of itself, mean someone is unwell)? How do people who mentor Masters become sufficiently knowledgeable about how to detect legitimately problematic behavior in Masters and ethically act accordingly? A few important notes about what this workshop is not: it is not a call for blacklisting individuals based on a mental health diagnosis, it is not a lesson in armchair diagnostics and therapy, it is not about furthering stigma or shame, it is not about removing accountability for one's actions because of a mental health diagnosis, and it is definitely not about blaming mental illness for problematic behavior.
CephaloFae
Dungeons and Dynamics – A Contract Building Campaign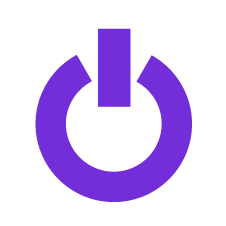 Have you been struggling with writing a contract and knowing where to start? Contracts aren't for everyone, but some of us are really attracted to the idea of having some sort of written structure to help lay the foundations of our dynamics. But holy cannoli, where to start?! Before you get too overwhelmed by trying too much too quickly, put the red marker down, and come join us for a quick workshop on how to have fun with the contract writing process! Bring a set of dice and your sense of adventure!
Master Skip Chasey
Refining Fire – The Role of SM in Master/slave Relationships
While engaging in SM is not a prerequisite for a Master/slave relationship, the judicious incorporation of SM into the relationship can be a powerful tool for the growth of both the slave and the Master alike. However, contrary to the stereotype SM need not—and in most cases should not—be used as a form of punishment. What, then, must be a Master's primary intention for using SM in this context? Which SM practices have the greatest potential for deepening a slave's submission and obedience? How does "safe, sane and consensual" factor into the equation? Join Master Skip as he examines the many opportunities and challenges that arise when, in consensual Mastery and slavery, SM shifts from being a radical sexual practice to a legitimate developmental practice.
Ms. Kelly Chance & boiDi
The Ultimate Risk: What does it take to be vulnerable with your partner?
Brené Brown said, "Being vulnerable is a risk we must take to experience connection." It seems easier said than done. In order to experience connection and ultimately intimacy, vulnerability is essential. In M/s and D/s relationships, it is common to expect the slave or submissive to be transparent, AKA vulnerable with the Master or Dominant. To achieve the connection we seek, Ms. Kelly Chance and slave boiDi have found that they both must be vulnerable. Join us as to discuss how shame, judgement and the fear of rejection get in the way of true intimacy. What can be done to create an environment where vulnerability is not only possible, but a core part of the relationship dynamic.
Ms. Kelly Chance & boiDi
Integrity: More than Lip Service
Integrity is one of the most misunderstood and misused words in our culture. This discussion will focus on integrity in the context of our relationships. We explore the myths and why it is so important. There is an exercise that can be used to identify what values are core to personal integrity. Finally, we will discuss the cost of compromising integrity.
Coco
Recognizing and Addressing Abandonment Issues in Slaves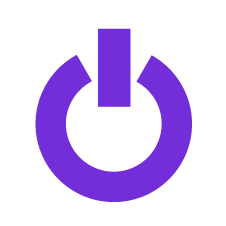 This class is for anyone who is interested in dissecting the intersection between life as a slave and abandonment issues. Surrender demands a level of trust that can sometimes feel inaccessible to slaves with histories of abandonment. This can pose a significant barrier to the development of a healthy dynamic. The first step is to generate discourse on the topic. We will take a look at some of the mechanics of unresolved abandonment, how it shows up in M/s relationships and discuss concrete steps to resolution.
Isabella Cross
The Racist Within Me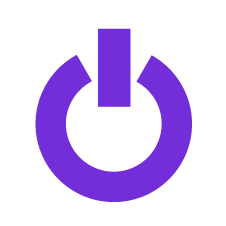 Being born a POC does not mean you are immune to bias and racism. This is a personal story/discussion about how I was raised to be a racist, the trauma and shame that came with it, how long it took me to overcome that conditioning and what I am doing now to BE/DO BETTER.
Master Wrath Daddy
Storytime For Littles!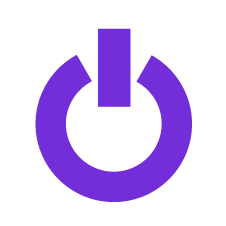 Grab your stuffies and your binkies, your cookies and milk or your hot cocoa, as I read from my collection of kinky short stories and poems.
Sir DaddyDaun & slavegirlj
Planning the End Before It Begins
International Master and slave 2017/2021 Sir DaddyDaun and slavegirl j know what it's like to look at a new relationship or contract with rose colored glasses, feeling sure that it will go the distance. Who needs to worry about it ending when it will never end?? The reality is that it might, and beyond that, knowing the process for how things are meant to end helps assuage fears when triggers are tripped or miscommunications pop up. Being a responsible adult in these relationships encourages the planning of the death of O/our partners, so why not also the deaths of O/our dynamics? Join T/them as T/they share how T/they wrote T/their contract from the end to the beginning.
Master Mason deRou
Love Languages…of Kink?
A popular book establishes the theory of "love languages" to help in relating better with your partner. Even in the realm of relationships involving power exchanges, how we interact with our partner can mean the difference between a mutually satisfying dynamic with a solid consensual power inequity at its root and two people who are diametrically opposed in expectations and interaction attempting a dynamic that is doomed from the start. But can this concept cross over into the kinky realm? Is this concept of "love languages" worth exploring to strengthen the bonds of our M/S or D/s dynamics, especially in dynamics without romantic love at their core? Can these languages be "learned" like the traditional concept of spoken-word language? What happens when you realize that your partner's love languages are incongruent with expectations, desires, or contracts? This presentation will delve into each language, interpret it into kinky equivalents, and use these as a basis to identify the best potential partners for our own styles and languages. If you have the book, you are encouraged to bring it to the session! If you have read it, you will be encouraged to share your experiences (both kinky and vanilla).
Master Mason deRou
AFI 34-1201 Or: What I Learned About D/s and M/s From the Military
Power-exchange relationships do not exist solely in the kink world. Even in Leather, the regimented structure of some relationships are derived from traditions and protocol found in the military. This class compares some of those military regimens to what you may find in a D/s or M/s relationship. Topics covered include the formation and maintenance of an M/s structure, considerations when establishing a dynamic, protocols, and use of certain military regimens and rituals to enhance authority transfer dynamics.
Master Don & orja
Age Difference: The Challenges That Go With It
Master Don and orja are a Master/slave couple that have a fairly significant age difference between them. What type of challenges does a couple like this face? How do they deal with it? How have they dealt with illness and the natural progression of aging? How do they integrate their likes and dislikes that come from being 24 years apart? How do you form such a close bond with someone from a different generation? Master Don and orja share how they do it and some of the struggles they've been through.
Master Don & orja
Emotional Intelligence in M/s
Emotional intelligence involves the skill set to be able to manage our emotions in positive ways within our relationships. We will be discussing self awareness, self-regulation, motivation, empathy and social skills. Along with being able to better manage our emotions, Emotional Intelligence also gives us insights into the emotions of others. When we are able to effectively manage our own emotions and have a better understanding of how they may impact those around us, our overall well being is affected not only within ourselves but in our relationships with others.
Dr. TammyJo Eckhart PHD
Finding the Femdom Inside You (intensive)
Starting with the "TammyJo's Concise Advice for Femdoms" from her co-authored, NLA-I nominated book. At Her Feet: Powering Your Femdom Relationship, this workshop will help each female dominant figure out how to be her best day in and day out by tackling real issues that we often encounter as dominant women. Since most of the advice is not specific to femdom-malesub couples, this workshop would be open to any woman who identifies as dominant in her relationships.
Dr. TammyJo Eckhart PHD
Ownership & Partnership: Ancient Models of Slavery in a Modern World
While Eckhart does not think that BDSM existed before the 20th century, she does use some ideas from the ancient Roman world in her own life. This lecture with power point slides and handout looks at four slave roles in the Roman world and how they require a great deal of freedom for the submissive while reaffirming their position as consensual property. These roles are steward, secretary, valet, and manager. The chapter, "The Basic Realities of Greco-Roman Slavery" from Our Lives, Our History: Consensual Master/slave relationships from ancient times to the 21st century (2016), was partly drawn from this lecture and from Eckhart's research into and publications about slavery in the ancient world as a historian. Target Audience would be someone interested in history or desiring some "historical" foundation for how they do Ds or M/s in their own lives. Lecture hook-up for computer for projector to show slides on a big screen.
Dr. TammyJo Eckhart PHD
Training: What it can be, what it should be, and warning signs
Drawn from her decades of training over three dozen would be slaves and submissives in an effort to help them safely explore BDSM and learn about themselves, Eckhart offers this interactive discussion about what training can be, what is should be, and warning signs that you've been fooled by a predatory top.
Sir Edgar & Poe's little raven
M/s without Cohabitation
Why do some couples choose this? The challenges the benefits and overcoming obstacles in a non-cohabitation relationship.
Sir Edgar & Poe's little raven
Writing your owners manual on either side of the slash
Why is it important for both sides to write one? What you should include? The owners manual is a deep reflection of ourselves and what we need.
Master T'Hayla Ferguson
So you want to be a Master….?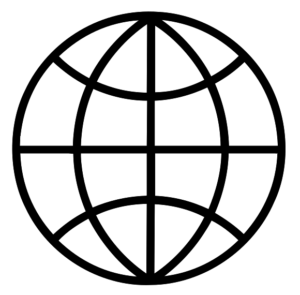 Choosing to step into an authority based relationship based on a Master/slave model is no small choice, and it is most definitely not for everyone. Learning to honestly reflect on yourself and determine whether you belong on this path is something that takes time, commitment and brutal personal honesty.
There is no comprehensive manual or common check list that says you are or you aren't a Master. This is something extremely personal.
Wanting to be a Master isn't just taking a quick course or buying great leathers. There are choices, skills and a constant quest to improve ourselves as Masters.
There is no keener reflection of whether you are standing firmly in your true self as a Master than the eyes of a slave who is trying to surrender to your leadership.
We are going explore those choices, skills and deep motivations that draw us to walk this path as a Master.
This is an open discussion that might be of interest to all people who strive towards successful authority based relations as well as those who are already walking their path.
Master T'Hayla Ferguson
The Pillars of M/s and D/s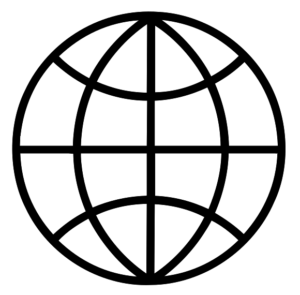 Pillars of Hercules are often referred to as being many different things, including: a gateway or a passage, the point of Non plus ultra ("nothing further beyond"), or the pillars that hold heaven and earth in the right relation. What are the pillars we rely on when embarking on living our lives in power exchange? How do we build them? How do we maintain them? How can they support staying in balance with each other?
Join us as we explore these fascinating concepts in a facilitated discussion.
All experience levels are welcome.
Master T'Hayla Ferguson
M/s and Spirituality – Answering your calling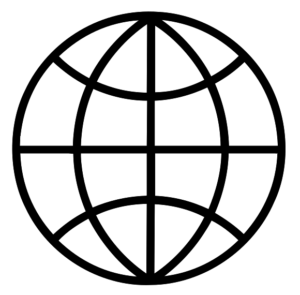 For some Masters and slaves, the M/s power exchange moves beyond something that is simply fun and sexy into the realms of something we are meant to do. Master/slavery becomes something that you are called to do. Called from a place deep inside in much the same way people feel about religious orders or life work.
M/s is often spoken of as being a very spiritual exchange, a moment when we can connect with the divine in each other and the divine within ourselves. It can be the one time where we feel grounded, clear, and authentic to our real selves while in relation with another person.
Let's explore together what it feels like or might feel like when your relationship moves from just fun and sexy to feeling like a calling.
How do you navigate those feelings?
What if it only feels like that for one of you?
Does it make M/s feel obligatory or more powerful for you?
Do you have to answer this calling?
What does it feel like if you don't answer the call?
Come share your thoughts and experiences while we explore M/s and Spirituality – Answering your calling.
Open to everyone of all levels of engagement.
Master Fire
Things That Cannot Be Mastered
While we all like to believe that Masters control everything when it comes to their slaves, is this really true inside a healthy relationship? If, in consensual relationships, slaves have some level of responsibility for themselves, then it seems logical to conclude that there must be aspects affecting the relationship that a Master cannot control. Given this, what are the negative consequences that could happen if control is wielded in an unrealistic manner? What power does the Master really have in the situation? How can the slave be empowered to produce the desired outcomes in a healthy way? All of these points are discussed in this workshop from a Master's perspective, in an effort to foster a better understanding of how a healthy dynamic can work.
Master Fire
A Master's Worth
Masters face a unique challenge when it comes to finding worth and legitimacy in the Ms community. Some camps insist that a Master's worth is self-proclaimed while other camps insist a Master has no meaningful value unless the community declares its approval. In this workshop, Master Fire shares her personal journey of self-discovery, how both camps influenced it and how she found balance, in hopes that her journey helps others wrestling with similar conflicts.
Anton Fulmen
Playing With Jealousy Without Getting Burned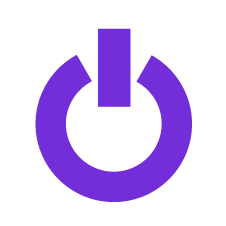 Jealousy play is one of my personal favorite examples of the wondrous ability that power exchange has to transmute scary, hurtful feelings and experiences into something fulfilling, erotic, and sometimes even healing. We can turn pain into something that makes us feel good. Restrictions can be freeing, dread can be thrilling, denial can be a gift, and jealousy⁠—an emotion that tears so many relationships apart⁠—can fuel a uniquely connecting experience.
Cuckolding/cuckqueaning is the most commonly recognized style of playing with jealousy, but not the only way to do it. Jealousy play can be as simple as whispered stories of how much better all your past lovers were, or as intense as being denied your favorite kind of play and having to watch your partner do it with someone else. It's anything that tugs at the fear of being replaced, of not being special, of losing your partner's affection to another.
With care, creativity, and the right kind of twisted desires, you can provoke that fear and come out the other side even closer and more special for having shared such a vulnerable and taboo experience together.
Sir Guy
Managing an M/s Relationship When You Don't Like to Manage
There are many times when people who are good leaders find out that they may not be good managers. Can someone with good leadership skills but not so great management skills utilize those skills to structure a successful M/s relationship? What is the difference? What skills are needed and how do you develop them? How can you adjust to address the needs of a slave who thrives under more management than you are used to? Sir Guy shares his journey and discusses a topic that is not often discussed.
Master IceDog & slave ravyn
Spirituality, Religion, Mastery and slavery
Religion is one of those topics that can be a risky, challenging one to discuss. One person's spirituality is another's religion, and it is often said that what we do in our kinky lives can be spiritual moments. Coming from different childhood backgrounds, Master IceDog and slave ravyn have different perspectives on religion, yet are able to have a thriving M/s dynamic nonetheless. We will give insight into the religious portion of our lives and dynamic, along with a discussion on parallels between teachings of religions and how they relate or conflict with a Master/slave dynamic.
The Goddess Indigo
Relationship Judo: Reversing the Script for the Female-Led Dynamic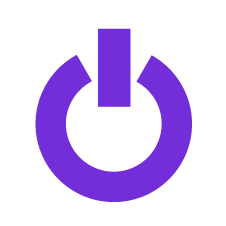 Few would argue that we are still in a male-dominated culture. A female-led dynamic can seem counterintuitive and contrary to societal norms. Can we take a female dominant seriously when potential partners are inundated with images of a stereotypical Fem-Dom that is a sex-kitten clad in latex-wearing thigh-high stilettos? How can we construct, sustain, and even thrive in female-led relationships when so much around us points in the opposite direction? Rather than following masculine archetypes and management styles that might not provide long-term sustainability, we must forge our own path. We will discuss leadership styles that can enhance and energize your dynamic, ways to utilize misconceptions and myths to your benefit and even how to incorporate "traditional values" in establishing and maintaining healthy, flourishing dynamics.
The Goddess Indigo
The Flawed Master and the Imperfect Slave: Elevating Your Dynamic Through Vulnerability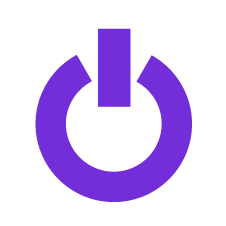 We speak about wanting and needing transparency in order to succeed in our dynamic. As Masters, we feel driven to be omnipotent, omniscient, and all-powerful. As slaves, we want epitomize perfection in all things. The idea of making mistakes, being flawed, imperfect in any way is anathema. We don't wish to show our "ugly parts." How can we truly have an authority-transfer environment when we don't entrust all of ourselves to our partner (or show them who we truly are)? How long can we pretend to be "perfect?" How does serve an "imperfect" and "flawed" Master? How do you serve from a place of disappointment? How does a Master lead from a place of disappointment?
Becoming a fully-faceted self-actualized individual requires having integrity. Integrity is defined as "knowing and accepting one's self." To the extent we hide who we are, we cripple our own capacity to become wholly immersed in our dynamic. "Acceptance" is a two-way street. And, it begins by having the courage to be seen.
Invictus & BeBeBlueEyes
Walk, Talk and Teach Consent – Practical Principles to Integrate Consent Into Our Culture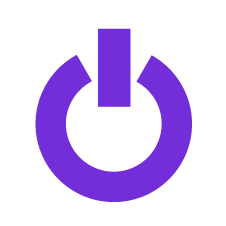 Consent is the foundation of every interaction in our communities, from a scene, to power exchange relationships, to even a simple hug. So how do we change our culture to always make consent the cornerstone of our conversations?
We will share concrete methods by which to simplify the consent conversation. We'll discuss principles to integrate consent into everyday life! In this class, we will provide a repeatable format to be taken back to your own communities so that these discussions continue. This is an interactive discussion and participation is encouraged!
Invictus & BeBeBlueEyes
Consent Incidents, Reporting and Response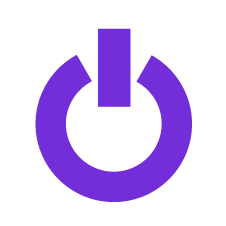 A consent incident is reported to your group or event. What should you do next?
How should 'the reporter' and their report be handled? How do you identify & help someone experiencing 'trauma response'? We'll discuss steps that can be taken to protect the integrity and handling of such a report.
What are the implications for your group or event? Do you have a uniform, consistent method for handling such reports? What if a conflict of interest arises?
We'll look at all these aspects and more; protecting the reporter of the incident, how to handle such a report (i.e. unwanted advance vs more serious report) and building a 'consent policy' for your groups for more uniformed handling of such incidents.
Invictus & BeBeBlueEyes
Polyamory and Power Exchange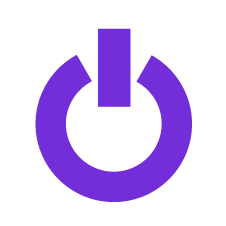 We are Polyamorous. We practice Power Exchange Relationships. With the varying dynamics & needs, how can we successfully blend this Power Exchange with our Polyamorous (CNM) Relationships?
How do we balance a Power Hierarchy within other non-hierarchal, non-monogamous relationships? And how may Couple Privilege come into play? How can we manage 'care & feeding' of all the parties, including the Unicorn & the House slave? Can bodily autonomy work in Poly, when one is collared? Let's dig deep into our Poly & TPE!
Sir James & slave wendy
Putting it Back Together Again
Sometimes even the strongest relationships go off the rails. In this class, Sir James and slave wendy share their powerful story of broken and re-established trust. They will discuss the tools and techniques that they used to rebuild and strengthen their M/s relationship.
Master Jim & slave marsha
Where You Go, I Will Follow: The Central Role of Obedience in Master/slave Relationships
At the core of Master/slave relationships is the promise by the slave that he or she will obey, that his or her will, heart and spirit will align with the Master's. But what does that mean? Is external obedience sufficient? How can a slave develop a heart that longs to obey? And what happens when the vow to obey conflicts with what the slave believes is "right?" "Where You Go, I Will Follow" explores these issues and more that surround the concept of obedience and that impact Master/slave relationships in everyday living.
Mama Vi Johnson
A Walk Through Leather History at The Carter Johnson/Library
Raven Kaldera & Joshua Tenpenny
The Far End of M/s: CNC, TPE, and Internal Enslavement
This discussion tackles the issues of Master/slave relationships that are controversial even among M/s demographics. What right – and what ability – does the master have to deeply change the slave, and how should this be negotiated? We'll explore different levels of consent and the lack thereof, and the tricky problems of ethics and communal fear that they bring up. We'll talk about collusion and conditioning – or is it brainwashing? – as well as how to tell what's realistic and what's fantasy. While we welcome a wide variety of opinions, please come with an open mind and remain courteous.
Raven Kaldera & Dr. TammyJo Eckhart, PhD
Mastering Around Our Scars: Trauma and PTSD in M-Types
When we talk about experiences of trauma and PTSD in the Master/slave demographic, we tend to assume that it's the slaves with the problem, and the master's job is to help them deal with their issues. But many of us masters have histories of trauma and PTSD as well, and the prevailing culture in this demographic often discourages us from talking about that. We're supposed to pretend that we are always strong as a rock, and never flinch or get triggered. How do we learn to master around our scars, creating a framework where our trusted slaves can support us? Let's talk about how to be the one in charge while engaging in this ongoing struggle.
Master Alex Keppeler
Life Changes, Sickness and Death in a M/s Relationship: What Happens When the Relationship Lasts?
We enter serious Master/slave relationships expecting them to last. And when they do, we then ultimately confront the realities of life changes, major sickness and death in those relationships.
I have had personal experience with all three of these realities in Household Keppeler, my immediate leather family.
In this workshop I will catalogue what has happened to us through the years and explore ways we coped with the physical needs and the changed dynamic of the relationship.
I will also discuss ways to prepare for such experiences, especially death and incapacitating sickness when they come into your life and your Master/slave relationship.
slave kirk
Managing M/s During a Forced Absence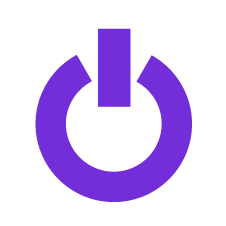 The past year or so has been difficult for all of us. we slaves who don't live with our owners may have had the task of maintaining our slave hearts with little or no face-to-face contact. What were our challenges? Did we succeed or fail? Now that the pandemic is easing, how may we recover our hearts?
Mx Cassidy Laurens
Divergent Dynamics: Embracing Neurodiversity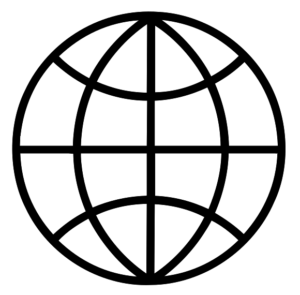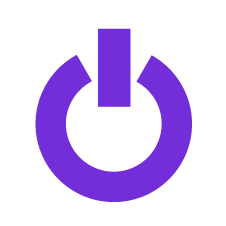 Neurodivergent (ND) people often have differences in sensory processing, executive function, and communication if compared to neurotypical (NT) standards. When ND folks are held to NT expectations, this can lead to distress, conflict, and challenges within power dynamic relationships. After covering basic terminology, I'll dispel some common myths about ND conditions, then discuss the "double empathy problem" in ND to NT communication. I will offer suggestions to improve your communication and BDSM play, then talk about why embracing our neurological differences may be a path to greater intimacy and fulfilment within our power dynamics. Finally, I'll give some practical tips for ND self-advocacy, inclusivity, and accessibility to boost our collective compassion for and acceptance of neurological difference.
'To increase accessibility for those who might benefit, Cassidy will make their slides available in advance. Email them at imsl2007@gmail.com. All attendees will be provided with a link to access course materials. There is no expectation of participation or contribution in this class and there will be time for questions. Cameras not required but welcome.
DK Leather & Alistair LeatherHiraeth
Middle Management!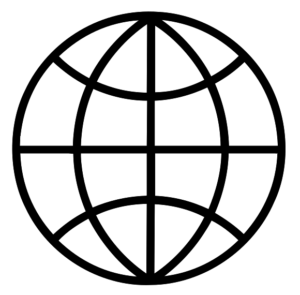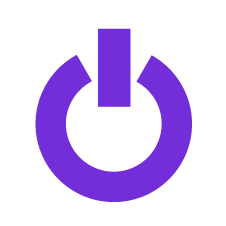 For context, in leather families like ours there is often a role of 'major domo' and our LeatherEagle fulfils that role, i.e. being submissive/collared to myself and taking a 'management' or dominant role with the other submissives of the family. Leading on training, event planning etc. Kind of my 'right hand man' as it were.
However there are also members – such as Alistair – who are both in an M/s dynamic as slave with me, whilst being a dominant in his own right (earned his leathers and recognition as a Leather Sir through the UK KRueL Leather family) i.e. having D/s or M/s relationships of his own.
We'd like to share and talk about that journey, the conflicts and complexities of it, and how he's finally arrived very comfortably in this place of relationship dichotomy.
There will be discussion around 'switching' but this isn't that, this is a dominant; who chooses one relationship in which to be the 's' instead of the 'M'.
Sir Lisa & leathergem
Anticipatory Service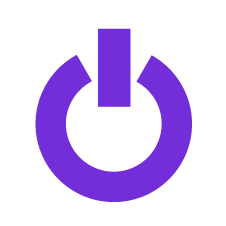 This class will focus on defining service and what it means to anticipate the needs of another, show how to develop anticipatory skills and personalize service with devotion. How the Master can communicate desires and teach the slave how to serve them within the dynamic so anticipatory service does not end up being or seem as though the slave is topping from the bottom. Through service, you can both find such connection, intimacy, love, devotion, appreciation and commitment. It is truly a place to develop the uniqueness of your own M/s dynamic.
Sir Lisa & leathergem
Behavior Modification and Obedience Training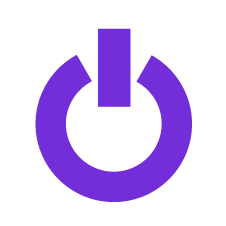 Just as rules and protocols vary in every relationship, so do the styles and techniques of behavior modification and obedience training for a slave that will yield the most accurate assessment of the Master. We will give various examples of techniques and strategies that worked for us to set clear expectations to ensure the Masters' needs are being met and that the slave has a clear understanding of what that looks like with all the resources given.
slave lyle
Transparency in Authority Exchange Relationships – The Agony & The Ecstasy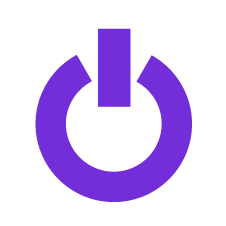 This presentation will explore the critical role that transparency (primarily on the part of the submissive) plays in authority exchange relationships: where the obligation arise from, the purpose it serves, with it "is". We will talk about what to be transparent about, how, and when. And the presentation will close with a discussion of the many benefits from being transparent, especially to the submissive. There will be lots of time for people to share their own experiences and challenges.
Master Malik & Slave Cathy
Rituals: Guiding Lights
Rituals, in one form or another, have been with us from the time the beginning of human history. Sacrifices, rites of passages, proof of obedience, show of devotions, signs of loyalties and list goes on and on. And this is also true in the realm or our chosen lifestyles. We see many rituals in lots of relationships and dynamics.
Rituals are guiding lights. They help us grow. They help us stay focused. They allow us to be on our chosen paths. They strengthen our dynamics and relationships. They are reminders, if done consistently, to be what we claim to be to each other and to our larger tribe.
We shall discuss the allure and perhaps necessity of rituals. We shall emphasis that it is in our power to creat our own. Pehaps we shall be able to create some unique rituals in this presentation. Come and join us and feel the power and magic of our most ancient form of interaction….RITUALS.
Master Malik & Slave Cathy
Open Secrets of Long term M/s Dynamic
There are a great numbers of master/slave relationships which are less than a year old. Then the numbers starts declining with the passage of time….5 years? 10 years? 15 years? and beyond?
We have been in our Master/slave dynamics for 15 years now. Was it easy? HAHA!
Did I catch her before she tried to run out the door….naked? YES!
Did she bodily stop me before I even got dressed? Hell YES!
Through heated discussions, even arguments (we are human first…. and yes…master and slaves do argue…just in a different tone), cries, anger and so many emotional roller coasters….we thrive and stay vibrant.
Have you ever stretched the rubber band to its limit before just breaking? Try that in real life dynamics and see what happens.
We have done it.
HOW?
That is what we would like to share.
And it is so simple. (and yet so complicated!!)
Master Mary
What's Empathy Got To Do, Got To Do With It? What's Empathy But A Second Hand Emotion?
Based on a portion of the book Dare To Lead by Brene' Brown. What is empathy and how can you use it in your everyday life? What are empathy hits and misses? How can we use empathy to make our relationships stronger?
Master Michael & Master Rodin
How To Start A MAsT Chapter
Local chapters are the lifeblood of MAsT International and the primary vehicle through which the organization fulfills its mission of providing education and support for those interested in consensual Master/slave relationships.
Join the CEO and COO of MAsT International as they offer insight and answer your questions about the process of successfully starting and running a MAsT chapter in your local community.
MsDDom
When the PAUSE button breaks; how do we maneuver through challenges in our M/s dynamics without putting the relationship on hold?
When the PAUSE button breaks; how do we maneuver through challenges in our M/s dynamics without putting the relationship on hold? A few questions for thought/discussion:
Do you put your dynamic on hold/pause when a crisis occurs?
Is the M/s dynamic a distraction when a crisis occurs?
Does egalitarianism fuel the need to put your dynamic on hold/pause during challenges?
Why are we really pushing the pause button too much?
We will share perspective on application of authority-based M/s regarding living everyday when encountering challenges and crisis. To PAUSE or not?
Patrick Mulcahey
I Can't Believe It's Not Dominance!
One of the stumbling blocks for folks attracted to the left side of the slash is the question: What is "Dominance"? What does it look like and sound like? A one-size-fits-all answer like "Large and in charge" has brought so many Masters, Sirs, Ma'ams, and Daddies to grief, not to mention the s-types we've mishandled.
In this presentation, we'll view video clips from popular culture that depict attempts to dominate persons and situations — widely differing shots across the bow of Dominance, sometimes successful, sometimes not — and we'll consider how they went wrong and how they went right.
Daddy Rod Onyx
Beyond the Red Ribbon (HIV and STDs)
HIV and Sexually Transmitted Infections continue to impact many communities in our country, including the Leather Community. But what conversations are we having among ourselves to prevent its spread among our Brothers and Sisters? How do we stay safe as we negotiate our Kink Play? How do we do this in establishing our different relationships? How does stigma and ignorance keep us from talking about reducing risk in our everyday lives? "Beyond the Red Ribbon" is a facilitated discussion that will provide a forum for the community explore and address the issues raised above.
Xir Oya
[Insert Your Name Here]Vision: A Guide To Shadow Work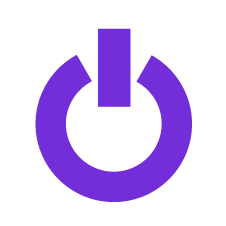 Based around the hit Marvel series, "WandaVision". Shadow work uncovers every part of you that has been disowned, repressed and or rejected. Join us as we take a look at how WandaVision is a perfect example and metaphoric dive to begin shadow work and continue this ever going work. Come get the tea and the growth!
Xir Oya
Spin On It – A facilitated discussion on "Expansive" dynamics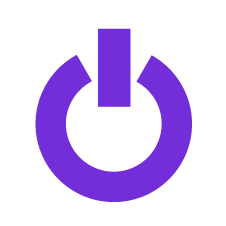 Covering topics spanning from age disparity, mental health & neurodiversity, exploring queerness, and connecting beyond traditional sexual desire.
The person you serve tells you to strip naked in front of a workshop audience yet you feel ashamed of your body and fear what people will think. Your boi has requested a cutting yet you fear you will cause harm. You and your partner have become miserable together yet hold onto the M/s relationship for fear of being alone.
At some point in our lives, each of us faces fear. Even more so in our bdsm/leather relationships and s/m interactions, we find ourselves actively using and facing fears. This workshop will touch upon why fear seems to play such a key role in our power exchanges, how we utilize fear within our bdsm, and how we can come to terms with our fears and allow them to be a tool for growth. Take a step toward embracing that which you fear.
slave Rick
Shadow Tango: The Soul Dance of Master and slave
A Master/slave relationship is a dance of souls, each drawing the other into a ferocious embrace that facilitates healing, growth and ultimately egoic surrender in both the Master and the slave.
In this presentation you are invited to dialogue with slave Rick as he shares some thought provoking realizations derived from his 22+ year relationship with his Master, and from his experiences as a practicing psychotherapist within the BDSM community, that will assist you in recognizing the enticing rhythms of your own particular D/s dance.
Robert (Dr. Bob) Rubel, PhD
The Forever Fairytale: Stabilizing power-imbalanced dynamics for your "Happy Ever After."
Long-term authority-imbalanced relationships are not accidental; they require thoughtful planning and ongoing work. Without the work, relationships get into trouble. Unfortunately, some of the areas that require thought and work are subtle – you may not even think of them on your own. This class is for people who are interested in considering options for structuring (or restructuring) their relationship.
Robert (Dr. Bob) Rubel, PhD
Creating the 'Goldilocks' Experience: Enhancing your relationship through protocols
How much better would your relationship be if the Leader clearly communicated their version of a "perfect life" so you knew what you needed to do? How much better would your relationship be if the follower knew what to follow?
Protocols are an outgrowth of your values. Some "standard responses" are tried-and-true, some you'll have to create to suit your own relationship. You can create protocols that support your own version of a magical world and you can create protocols that solve challenges. For example, you can create a protocol that addresses "getting back into Master or slave headspace after a long day at work." Protocols can also be used to help stabilize relationships that are being pulled back to the land of vanillas.
We'll discuss practical protocols: attendees will have the opportunity to ask for help designing protocols to fit their particular needs. (NOTE: attendees may wish to take notes.)
Our Book Supporting this Presentation: Master/slave Mastery—Protocols: Focusing the intent of your relationship
Master Lola Smiles
Trials & Tribulations of Dating While Poly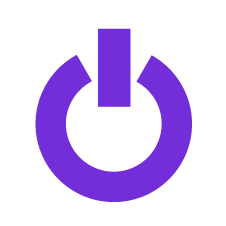 Master Toni Solenne
Backwards By Design: The M/s Household

The idea in backward design is to design a household structure toward an "end point", which typically ensures that the Master remains focused and organized. This, in turn, aims at promoting better understanding of the characteristics of potential personnel as well as the processes (protocols, rituals, and etiquette) to be learned by other members of the Household (slaves/submissives/servants/pets/etc). The Master is able to focus on addressing what members need to learn, what data can be collected to show that members are performing at a level of excellence (desired outcomes) and how to ensure the members will continue to learn and grow.
Master Toni Solenne
Mentoring New Folx: Understanding the M/s Coming Out Process
Mentoring New Folx: Understanding the M/s Coming Out Process is an application of the queer identity theory that Master Toni applies to those coming out kinky, coming out in M/s, and/or coming out as anything else in the lifestyle. She will provide this framework and its application to understanding self to initiate a broader conversation on varying identifications of the selves we have come out as in our community.
Feyrie Southeast
Tea for Perverts : Formal Tea Service as a Kink
Come learn all about English style tea service with a kinky twist from Feyrie Southeast. This class is designed to be fun and hands-on! We will explore: how to choose teas, history of tea, how it is made, processed and stored. How to setup and present a traditional afternoon tea. How to give and receive tea service – and how to make it hot and yours. The class includes samples of many different teas and gives hands on practice brewing, pouring, serving and receiving tea.
Feyrie Southeast
Foundations of M/s
This class is for anyone interested in exploring, or learning about, what a Master/slave dynamic looks like in real life. All experience levels are welcome. The class will include the foundational principles of M/s relationship, as well as stories and examples of more than 20 years lived experience as a slave. Attendees will be given the opportunity to get their questions and concerns answered in safe and kind environment.
Master Richard Sprott
A State of Mind, a State of Heart: How Mental Health Challenges Intertwine with BDSM and Power Exchange Relationships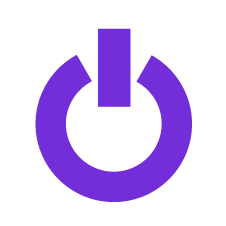 Some people discover that BDSM and power exchange relationships help them cope with past trauma, depression, impulses to cut or harm the body, ADHD, anxiety, and addiction. On the other side, sometimes these issues can interfere with scenes and Dom/sub interactions. In this presentation, we will explore the healing journeys that people have taken, discuss mental health emergencies in the dungeon, and talk about sub-drop, Top-drop and event drop. Come to share and listen to people's experiences and insights, in conversation with the latest science on mental health challenges.
Master Richard Sprott & slave lyle
M/s 301 – Beyond the Basics: Taking it Deeper and Dealing with Some Hard Stuff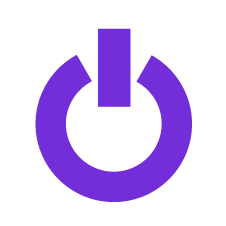 This workshop will address challenges for Master/slave pairs who have been in their dynamic for a while. We will explore some challenges that can arise over time: What can you do to deepen your dynamic?; What are ways to keep it fresh and growing?; How can you maximize trust and surrender in the slave?; Who is transparent and how much?; The importance of periodic review of rituals, protocols and controls; Poly issues – things that come up when there is another primary partner, and what happens when Master adds a new submissive?; to live or not to live together and challenges from each; Is it or is it not love/romantic? There are no single (or simple) answers to these issues: this is intended to be an interactive session to explore these issue and propose ways to address them.
Master Richard Sprott & slave lyle
Tailoring Your Dynamic to The Unique Needs and Style of your slave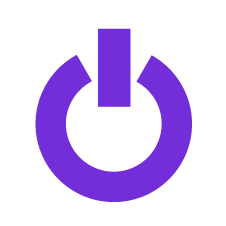 This workshop will describe the process that one Master uses to discern the needs, motivations, and style of various submissives, and how he crafts his Mastery to actualize the needs, strengths and desires of each individual slave. We will discuss the importance of understanding your slave's fundamental needs, their Attachment Style, the developmental stage of their Self Development – and important strategies for fostering their growth as a person in order to serve and submit more deeply.
Lady Steele
Oh Master… Oh Daddy? M/s and Ageplay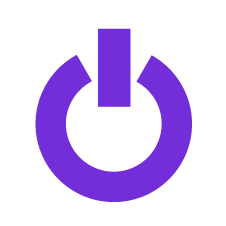 Many have said that once you cross over from TPE to a Big/little dynamic that
you cannot cross back (and vice versa). Lady Steele (HelloKitti) is here to challenge that notion. She has had experiences where that was not the case, but this class will be about how she managed to navigate those waters successfully. Questions will be answered such as "how do you handle your M/s expectations versus your DD/lg expectations" and "how do you cross from one to the other and then back again?" and many others.
Lady Steele
Non-Monogamy and the Law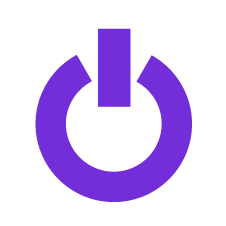 What legal dangers are inherent to being non-monogamous? The simple truth is, legal issues abound when it comes to participating in the non-monogamy lifestyle. It can affect several areas in a non-monogamous person's life, including family, criminal, estate planning, healthcare, employment, business, and even landlord/tenant law. How can you prepare yourself for the worst case scenario? Come find out when Lady Steele presents Non-Monogamy and the Law.
Devyn Stone
A is for Authority: The ABC's of Authority Transfer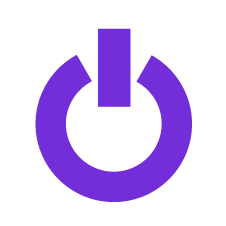 This class is an introduction to the concept and negotiation of authority transfer dynamics. Understand the foundational concepts and philosophies that inform authority transfer and the necessary components that go into negotiating and establishing an authority transfer. What are these relationships made of? What can you get out of them? What can they bring to you?
Devyn Stone
Beyond Devotion: Edge Ownership Dynamics presented with Guan Xuan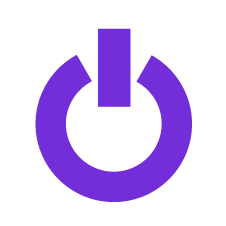 This class will open a door you may never want to close! We will discuss ownership beyond return. But what is "beyond" you ask? Beyond finances, food choices, career, and even family obligations, Devyn Stone and his property, Guan Xuan engage in a 24/7 total authority transfer dynamic. They live together with an understanding that each day they live a fantasy in the real world. Get a glimpse of what that looks like and understand how one couple built and maintains a dynamic in which the property lives for its Master, because its Master allows it to live for him.
Obsidyen Sunshyne
Slave Uncollared: The Journey of a slave Gurl Uncollared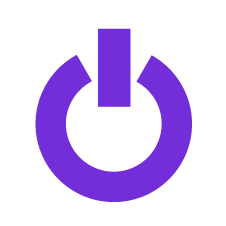 From slave to shame to slave, what it means to step into gurls slavehood after wading through fear, shame and confusion.
SwitchyButch & boiKaseem
Learning to Trust: Leaning Into an M/s Dynamic When There's Ghosts in the Attic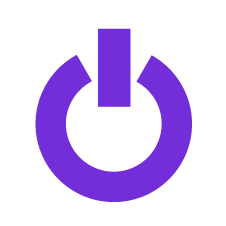 "Assume good intent."
"Trust me, I've got you."
"Follow unquestioningly."
"Lead with clarity."
These are all phrases we have heard tossed about when the subject of authority transfer comes up. Yes, Master/slave relationships are built on a foundation of trust, without it, they crumble. But what happens when trust has been deeply violated, not by a current partner, but by someone in the past? We both know firsthand the complex reality that navigating life after abuse presents, how deeply difficult is to trust—and how easily that trust can be shaken, how terrifying it can feel to lean in no matter how strong the desire to do so is, and how impossible it can feel to not hold back and protect a piece of yourself. Join us as we step into our vulnerability and our power and share with you the ways in which we have been able to lean in, trust, and build a rock solid and thriving M/s dynamic despite our complex histories.
SwitchyButch & boiKaseem
Standing in the Crossroads: Intersectionality as a white Master and a Black slave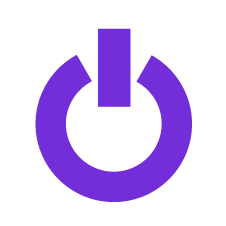 As queer polyamorous transmasculine Leatherdykes, SwitchyButch and his slave Kaseem stand in the middle of multiple shared intersections, with one significant divergence: SwitchyButch is white and Kaseem is Black. Join them as they debunk common misperceptions made about their dynamic based upon external perceptions (hint: their relationship has zero to do with raceplay), some of challenges they face, the ways in which their cultural awareness has shaped and strengthened their relationship, and some of the ways in which accountability shows up in their partnership.
Joshua Tenpenny
Surrendering Mind, Body, and Heart
Often when we hear about "surrender" in the context of a power relationship, it is about the emotional experience of surrender, when
something prompts deep feelings of being owned, of delight at being under someone's control, of desire to serve and obey, etc. These
feelings can be a strong source of motivation and fulfillment in a power relationship, for both partners, but it is rare to experience
these feelings all of the time, or even most of the time. If you have had these experiences, or heard others talk about these experiences, you may worry when you just aren't feeling it – when protocols seem annoying or awkward, when doing service is boring, when you are emotionally unmoved by acts of dominance, or when you disagree with the person in authority over you. Maybe you are struggling to figure out how to evoke these feelings, how to maintain them, how to stay in the "right headspace" when things are hard or dull, or when you are apart. Maybe you feel like a failure for not being able to maintain these feelings.
In this workshop, Josh will talk about a broader concept of surrender, including not just our fickle emotions, but our decisions and actions. How can we feel centered in our role, provide good service, be pleasing to our "M", even when the emotion isn't there?
Tomo
Navigating the Relationship Plateau
It is inevitable that the road of our life's travel, the paths of our endeavors and even our relationships will eventually arrive at a plateau. During this time, a staleness or lack of progress may be felt. Authority exchange relationships are not immune to the plateau. In this class, we will discuss the concept of life's plateaus, how they relate to our relationships, and ways to manage the time without peaks or valleys. It is said in the martial arts that true growth and training occur while on the plateau. Please join us and discover how your authority exchange relationship may find peace and growth during the time that you navigate the relationship plateau.
You've found what you believe to be the perfect authority exchange relationship with one exception… they are located across the country or even across the world! A long-distance relationship can be difficult in the vanilla world. To live fully in a relationship that exchanges authority long distance brings with it many additional challenges and also many opportunities for service, surrender, and sexy connection. Tomo has spent many years in long distance authority exchange relationships and will share her experience from both Dominant and servant perspectives. We will discuss the complexity of this type of relationship, and share ideas for building solid ground, consistency, and closeness to maintain the dynamic and your erotic connection long distance.
Tomo
Layers of Poly Hierarchy
Many of us who live in relationships that exchange authority participate in relationships with more than one person. While having multiple partners in your life can bring joy and fulfillment, the path can also be tricky to navigate, particularly when we add authority exchange to the mix. Tomo will share her thoughts and experience as we examine hierarchy and poly during this moderated participatory discussion. Please join us and discuss different combinations of poly and hierarchy; what is necessary to have healthy poly relationships within a dynamic that exchanges authority; common poly and hierarchy challenges and solutions; the fun and sexy opportunities for connection; and the inter-related dynamics between the layers.
MasterMusic's toy
Diversity: Bridging The Gap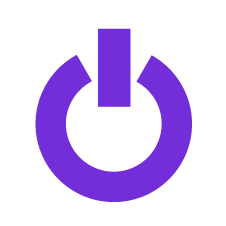 The main purpose of this workshop is not to find solutions to the issues that our community is experiencing with diversity; but to deepen our understanding of one another and to develop and learn to use tools that will bring us closer to a solution.
Many have attempted to "find solutions" without first trying to exercise tools to bring us to a place of understanding. What I have witnessed in some platforms is that nothing gets solved and it leads to more confusion and despair.
The M/s community has a responsibility to us and others to be a beacon of light and hope to the rest of the communities and groups that make up the "lifestyle". So many of us are pioneers and leaders in our own right and bear the privilege of growing and learning from each other. My intention is to ignite a healthy dialogue to start this process.
Some of the discussion topics, will include
Identity privilege.
Understanding gender etiquette.
The importance of inclusion, and the difference between celebrating a culture versus separation of a culture by way of "blank" only events and meetings.
Learning the tools on how to change our language of communication to convey a peaceful and respectful voice.
Master David Walker
The Master/slave Lifecycle
All relationships mature. As they mature, they go through cycles of growth. In the vanilla world it is generally believed that there are 5 cycles, but M/s relationships are more complex. This course looks at the M/s relationship cycles, the challenges, and probable solutions we go through from courtship to maturation.
Topics include building an early foundation, the development and use of meaningful protocols and rituals that sustain a relationship during stormy times, and the settling in effect. Also included is a hard look at the stagnation stage and the 6 subtle red flags that signal a breakup. Is it possible to fix these? Find out in this thought-provoking class.
Master David Walker
7 Key Ingredients for M/s Relationship Success
Quote: The cool thing about being in the lifestyle for so long is you have seen what works and what does not work. ~ Master David Walker
This presentation looks at what works in a M/s relationship. There are seven key ingredients that stabilizes and drives a M/s dynamic. Knowing these components ensures success. Topics include identifying each ingredient, how they work, how they support the relationship, and how to implement them into your relationship Primarily a presentation but provides time for participants to share techniques and methods they may have found.
Presentation Type: Presentation / Discussion Style presentation.
Timeframe: 90 Minutes
Recorded: Yes.
Sir Wombat & Pug
Family Affair – A Look at Leather Families
What is a leather family? How does a leather family work? Why would someone choose to be part of a leather family? Can you be a family and not live together? Is there always a hierarchy? Where does sex fit in? What about s/m? What about jealousy? From power exchange, to play, to personal and group interactions, the leather family can be a source of enrichment or frustration.
Sir Wombat and Pug share some of their personal experiences and discuss what it means to be part of a leather family, the various dynamics that can emerge, and the challenges that can arise in such relationships.
Master Kaddan Yue
Entering a Power Exchange Without Awareness of Your Self-Worth and the Effects It Has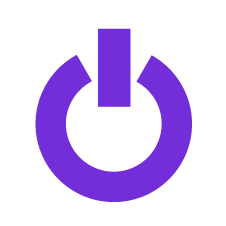 This talk will cover the topic of self-worth and the effects it has on people as individuals. Then connect it to how self-worth affects people who are looking to get into a power exchange relationship. We will discuss the various characteristics that may manifest when unsure of self-worth. Taking control and understanding your self-worth.