Updated info for MsC Worldwide 2024 will be posted soon
Below are details from our 2023 event which will give you a good idea of what you can expect.
"When you learn, teach. When you get, give."
As always, we are committed to offering the highest caliber educational curriculum. This year we are excited to showcase an unprecedented range of lived experiences with the widest array educators from around the globe ever gathered at a single M/s event. This will include more presenting at MsC for the first time since it began almost two decades ago.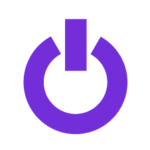 First Time Presenting At MsC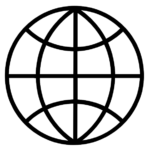 International Presenter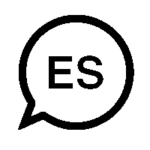 Presenting in Spanish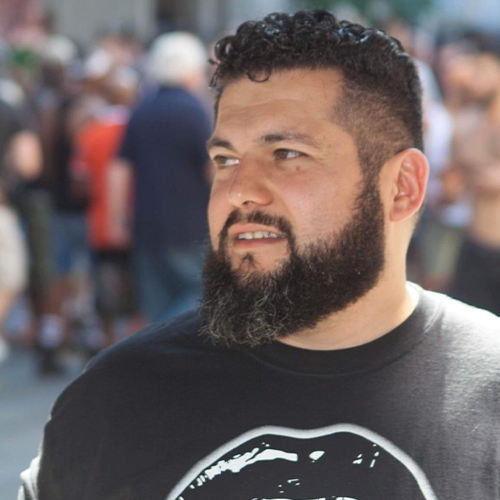 Sir Josh has been part of the M/s community for around 12 years and a part of the general NYC BDSM community for a few longer. He is the co-founder of NYC TNG and has served as Assistant Director/Director of MAsT: MetroNY for about six years cumulatively, as well as a former TES board member and Special Events Chair for TES Fest.
Outside of kink, Sir Josh loves games of all kinds, hiking, audiobooks, and working with nonprofits to help improve the world around us both within and outside our leather community.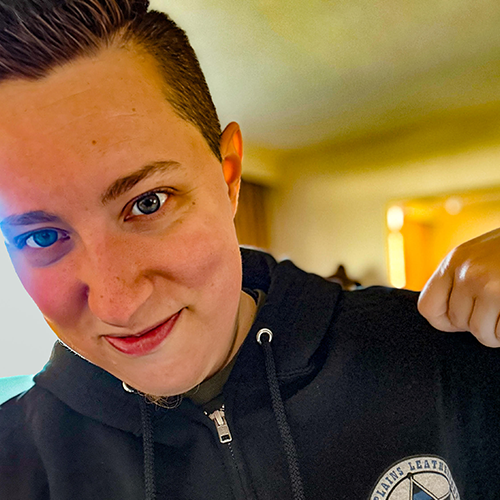 Levi stumbled into queer Leather community more than 20 years ago, and immediately recognized it as "home". Levi is deeply honored to belong to his Sir, Tomo, who permits him to serve as his Majordomo. For the past 15 years, he has had the privilege of offering his Sir loving service, grateful obedience and steadfast surrender.
Levi has been an educator and an organizer in the Leather community since 2002. He is currently the Majordomo for South Plains Leatherfest, and Western/International Battalion Commander for the D.U.C. Over the past two decades, Levi has "flagged left" for the National Coalition for Sexual Freedom (Director of Operations), International Ms Leather Weekend (Co-Producer, winner of "Pantheon of Leather Award, Large Event of the Year 2007"), Play House Studios, Folsom Street Fair "The Playground" (Board of Directors), Northwest Leather Celebration (Producer's Assistant), and SF Queer Leather Happy Hour (Co-Producer).
Though a lifelong New Yorker, Levi currently lives in the East Bay of Northern California, unceded territory of the Bay Miwok, with his lover and boy, Marcos (owner of Needle Play Acupuncture). He is committed to the strengthening of our community through education, the work of antiracism and social justice, and political change. Outside of the dungeon, Levi works in Executive Education serving as Director of Operations for globally celebrated business school. As a player, Levi is "the quiet one" who you might not guess to be a Bootblack, a switch, a smartass, and a shit-stirrer in all the right ways.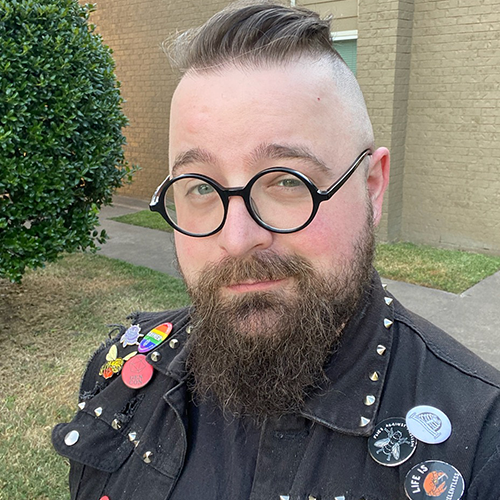 Pup Isaac began their kink journey a decade ago in Philadelphia in a Victorian Protocol house. After leaving Philly they have been a part of multiple communities as they moved across the country. Somehow they ended up teaching along the way to the greater BDSM community in the Midwest and people that were curious about the lifestyle. They have taught at Pride events, conventions, community classes, and online. During the pandemic they realized that they were nonbinary, but still wanted to present masculine, and have since started talking about the representation on nonbinary persons in the greater queer community and what that means for those in alternative lifestyles.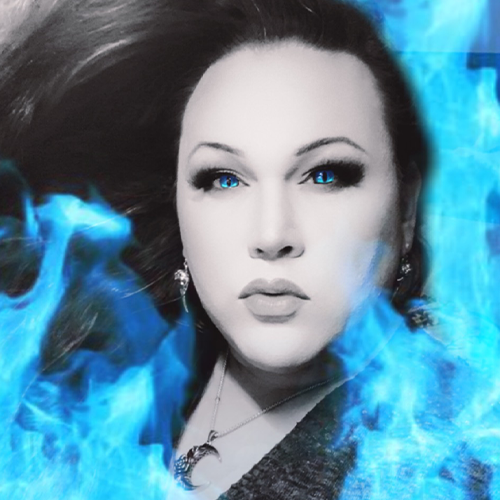 Domina Alluriah

(She/Her/Hers)
Domina Alluriah is the leader and co leader of several groups along the Gulf Coast. She is the founder of Gulf Coast QUICK ( Queers United in Consensual Kink ), she is the current chapter director of MAsT:Biloxi, a co-leader of SMART ( Southern Mississippi Association of Roses and Thorns ), as well as Southern Mississippi TNG. She is an active and involved member of LBT ( Les Bonnes Temps ) in Alabam and New Orleans girls of Leather. As an out trans woman, Domina Alluriah believes in and focuses on the importance of inclusion, diversity, respresentation, and visibility. Trust, transparency, and communication are the qualities that drew her to the lifestyle and community service and outreach/education are what are at the core of her Leather values. She personally believes there can be no Community without Unity. She works to educate all who are willing and open to learning about the benefits of diversity and communication between marginalized and minority groups in and out of the lifetyle.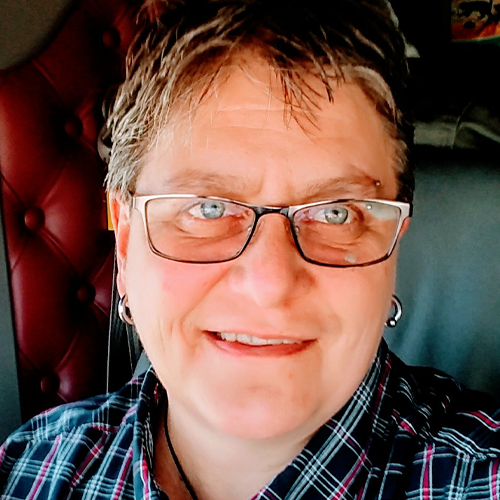 The Master half of your favorite truck driving International Master/slave duo.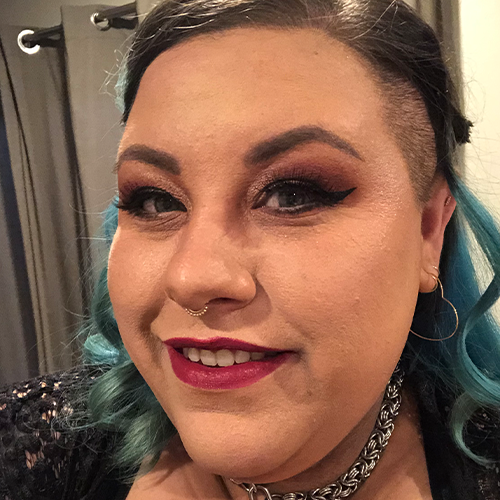 Bri Burning (she/they) is your International Person of Leather 2020 and Northwest Person of Leather 2019! Bri is a leather little, genderqueer femme, proud Indigenous Mexican, s-type, and Ma'am to one. They have been active in the SF/Bay Area kink and Leather community since 2010 and started their journey as a presenter in 2015 at the SF Citadel and Dark Odyssey Surrender. They served as the moderator of the SF Submissive Safe Space, a leader of the Submissive Girls Night Out group, and a member of the SF girls of Leather. Her passion in kink and leather education continuously grows in topics such as self-care, power exchange, age play, and service—which she spreads like glitter!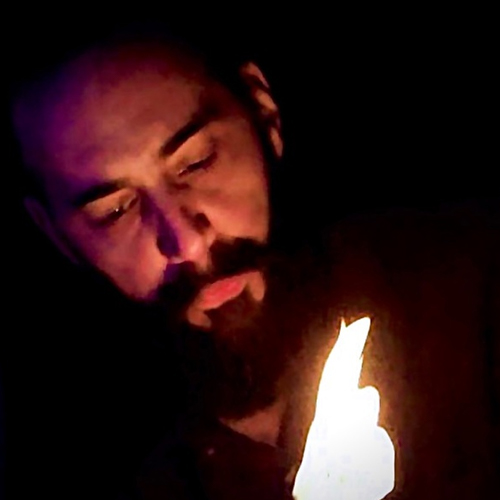 Master Dante Amor

(He/Him)
Master Dante has been formally active in M/s for 20 years and owner of Slave Gaia Amor for 15, a polyamorous Master/slave relationship by design from its inception. This expanded into a polyfidelitous household when Sarah Amor joined his leather family and again when Coco entered his service in 2020.
Loquacious pusher of buttons, tipper of sacred cows, and a certified clinical hypnotherapist for over two decades. When it comes to authority-based relationships, Dante has always focused on the emotional, psychological, and interpersonal dynamics first and foremost.
A firm believer that mastery is a continual work in progress requiring ongoing self-inquiry, personal development, vulnerability, and a willingness to support others, he is currently in service to the community as: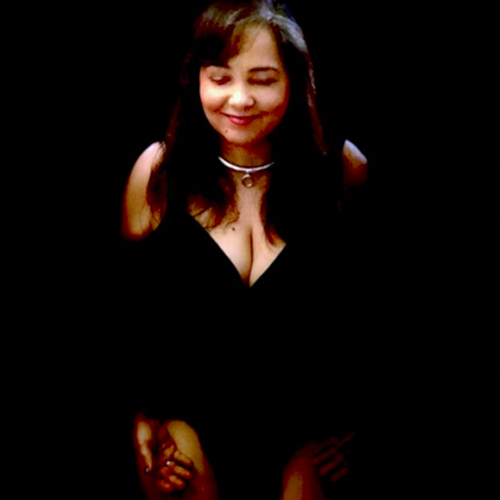 Slave Gaia Amor

(she/her/it)
Slave Gaia first came to understand her slave heart twenty years ago in South Africa where she was born, raised, and active in the local community as both a participant and presenter. She then moved halfway around the world to New York City to be collared by Master Dante Amor, who she has had the privilege of serving for fifteen years.
She possesses a deep passion for community service, an outgrowth of embracing it as her chosen family. Her dedication to loving and caring for others is one of the most natural expressions of her slavery as evidenced by her being such a shamelessly compulsive hugger. She is the Treasurer and Secretary of MAsT: Metro New York, Operations Staff for The Poly Exchange, an associate member of the Onyx Pearls NY/NE, and proudly supports House Amor, her polyfidelitous household, in all its endeavors.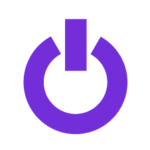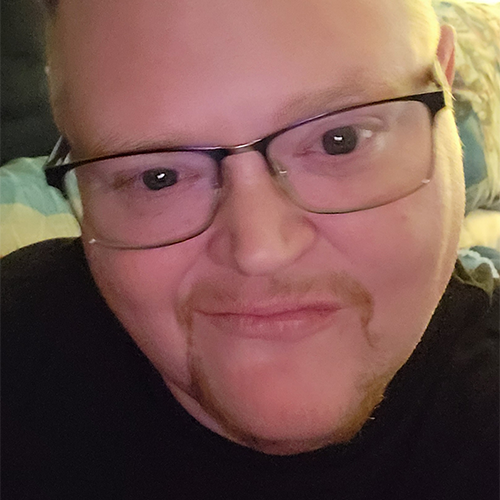 Andy is many things to many people. Encompassing Sir, Daddy, boy, submissive, little, bootblack, and pup, there are very few headspaces he isn't at least a little familiar with. He loves having the ability to meet people where they are and in spaces they are comfortable. He is an out and proud trans leatherman from Charlotte NC who enjoys sharing his journey of gender and discovery. His interests tend towards anything sharp and pointy or metallic. He also enjoys going to the boots whenever he has the opportunity. You can find Andy in the bootblack stands or smoking area of pretty much any event hes at. Be careful though, he'll talk your ear off like any good Southern boy!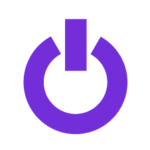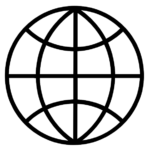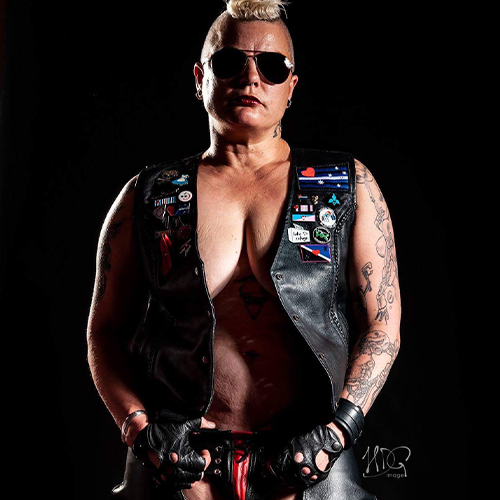 Sir Ang, International Ms Leather 2018, is a rugged femme, hedonistic Leather woman. Her pronouns are She/They and she is a member of House Fibonacci. Her kinks include squirting, fisting, energy exchange, sensation play, leather and latex. She is the creator of the Squirter flagging hanky and her Fisting/Squirting classes are enthusiastically well attended.
Throughout her years in the Leather and kink community she has consistently encouraged people to engage, explore and ask questions. People find themselves drawn to her friendly, warm, and bubbly personality. She thrives on creating safer spaces to allow for personal growth as well as expanding this love of connection to various organisations and causes dear to her heart. She has been nominated for the Pantheon of Leather International Award twice and the Australian LGBTI Hero award.
Sir Ang's passion for equality, diversity and inclusivity drives the way she walks through life. You will frequently find her elbow deep in conversations with people, learning their stories, absorbing and passing on knowledge when she can. She is an insatiable flirt and one of her favorite places to be is in a Bootblack chair.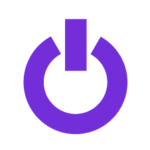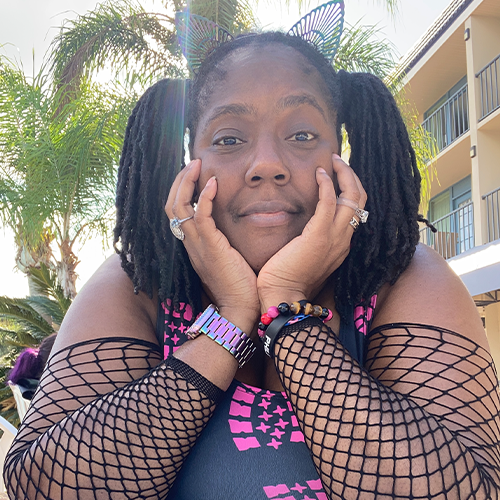 Bratty Azzassin

(She/Her/Little Girl)
Bratty Azzassin is a bratty, poly, switch, little, Leather girl, currently owned in a D/s dynamic. Bratty is a founding organizer of Leather girls Of Color, and a member in absentia of Philly Black Munch. Bratty is a newer South Florida resident. She is an experienced trainer and facilitator with 20 years of education experience. Bratty entered into the land of kink/BDSM in 2017, and has since presented with various groups on topics such as: finding your tribe, parenting while in the lifestyle, being solo on the BDSM journey, consent spectrum (PRICK) and other topics as well. Bratty has interests in impact, bondage (particularly rope), CBT, and fire. She is always exploring new kinks as well. Bratty spends her time balancing her neopolitan life as mother of two (25 and 9), leaning into her dynamic, and community organizer/educator.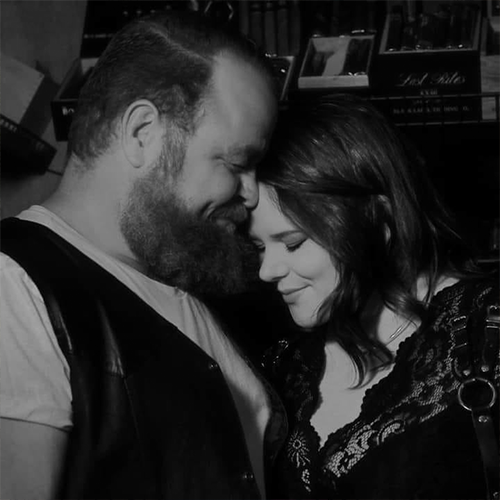 Beast & echo

(He/Him and she/they)
Born in Germany to German and Lakota parents, Beast (He/Him) is a pansexual, polyamorous Leatherman, a biker, bodybuilder, musician, and cigar daddy. His slave echo (she/they) is a UK-born, pansexual, polyamorous Leatherwoman who enjoys crochet and Wicket and Cricket her sugar gliders.
Beast and echo are your 2022 International Master and slave. Together with their partner Liv, they are raising 3 children in beautiful Colorado. They enjoy sharing with and learning from others, and have found a storytelling style that allows them to share their triumphs and mistakes with honesty, transparency and humor.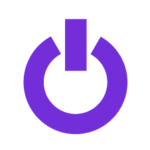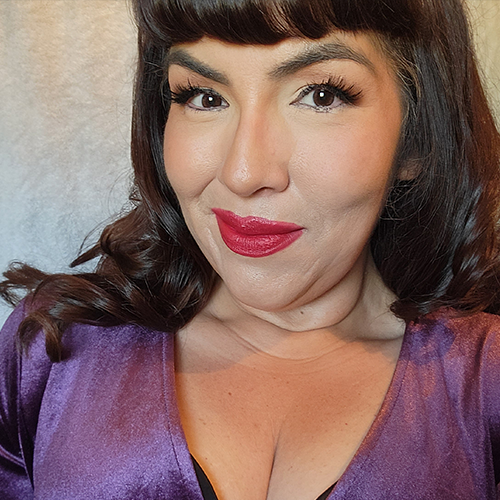 Master Retro Bella

(She/Her/Hers)
Master Retro Bella (She/Her) is a Latina Master and Queer Leather Woman from California. Active in the Bakersfield BDSM community since 2010, Master Retro Bella founded the San Joaquin valley's 1st girls of Leather chapter: San Joaquin Valley girls of Leather and the project "Women Educators in the Valley." She is the Co-head of the Leather house Dark Shadows Thoughtful M/s teaching and speaking on BIPOC speaking panels set her heart on fire, but warm buttered bread sticks truly set her soul on fire.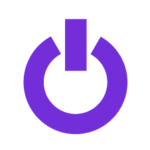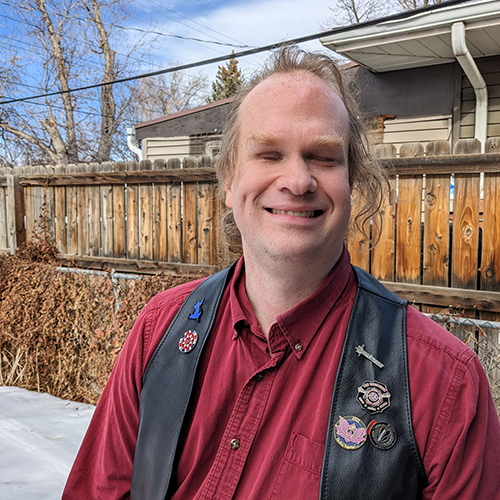 I am a writer, teacher and priest. I found the intersection between the neopagan community and the lifestyle community back in 2011, and through that found the M/s community. I've been teaching and leading ritual since 2013. Love and intimacy are skills; we can learn them, teach them and practice them. I'm passionate about sharing what I have learned and helping people create the path to intimacy and relationship that is right for them. I am the master in a spiritually based M/s dynamic. Five years in, my vassal and I know that we are successful because we are the happiest we have ever been.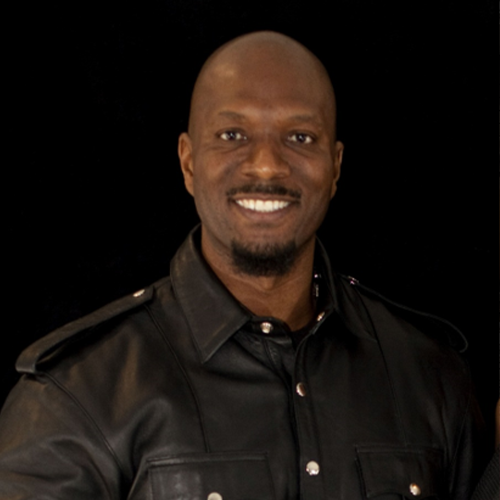 Along with his slave BlueFrost, was the 2018 International Master/slave titleholder and the 2017 Master/slave titleholder for the Northeast region of the United States. He is the senior Master of the House of Blue based in Southern Maryland, Executive Producer for the Master-slave Conference (MsC), and Vice President of MTTA. He has been publicly active in the BDSM Lifestyle for more than a decade, taking on various roles and responsibilities in the community as a Mentor, Presenter, and otherwise genuine source of knowledge in the way he has navigated through Kink, Leather, and BDSM. As a part of his commitment to educating himself and others, he has spoken about the relationship aspect of the Master/slave model at national conferences and Leather events, local munches, and special interest groups.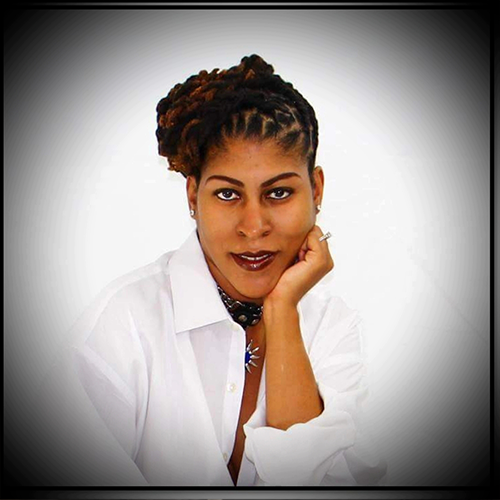 Mrs. BlueFrost, the devoted slave, and wife to Mister-Blue was the 2018 International slave titleholder and the 2017 NorthEast slave titleholder. Together with her Master, she received the Pantheon of Leather Award for the 2018 Couple of the Year. She was the co-founder and co-visionary of the Leather Houses of Color Coalition and is the Mistress of the House of Blue. Mrs. BlueFrost serves on the board of MTTA and serves as assistant producer of the Master/slave Conference where she first embraced her slave identity and found her power in service.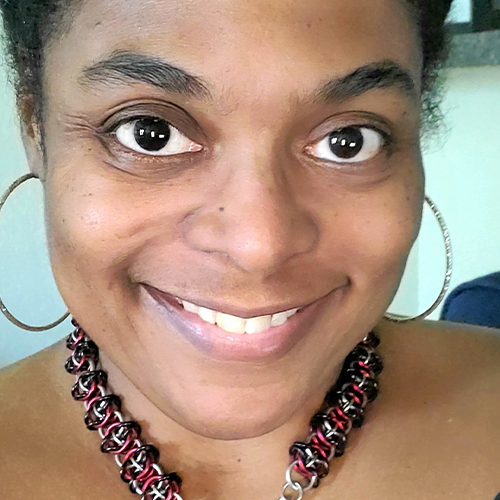 MalikaSG(She/Her) has lived the life privately for two decades, and on the scene for nearly five. She is the Queen of The House of the Black Panther, a Leather household that lives by the values of: Honor, History, Heritage and Humility. Malika is the collared partner and submissive of the Head of Household, Sir Guy.
Malika is Founder of POC Arkansas- a virtual gathering place geared toward POC kinksters, primarily in Northwest Arkansas, established in October of 2021, Co-admin of The Dark Lair-a lifestyle support & education group for people of Color, founded by Sir Guy. The Eulenspiegel Society (TES), and serves as the Media & communications Director of ALFA (Atlantic Leather Family Alliance).
Malika has organized & co-facilitated discussions, been a panelist, volunteer, and delivered speeches for many events including Anomaly Arkansas' FROST and Cirque events, The Service Oriented Conference, The Dark Lair Virtual events, MsC Worldwide Latinos in Leather's second birthday celebration, and MsC 2022.
A writer, storyteller, and educator, MalikaSG contributed to Joshua Tenpenny's book "Learning Submission," published in 2022. She was also interviewed for the Fall 2022 issue of Anomaly Arkansas' online magazine Anomaly XXII: Earth's Kink Chronicles, and her erotic short fiction Descent of a Woman was featured in the magazine's Winter 2023 issue, released on New Year's Day.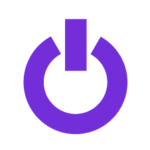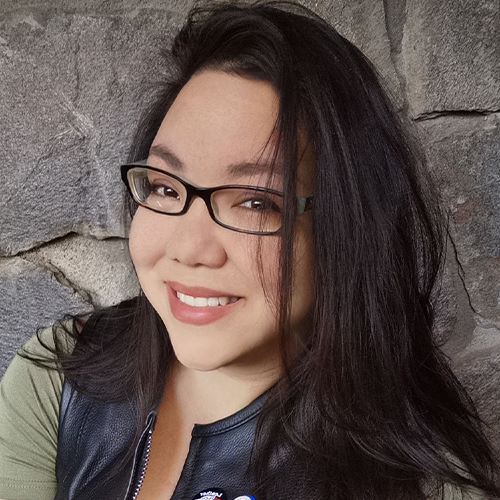 Daesha (pronouns: she/her) is a Biracial Mexican and Japanese American with Filipino and Polynesian roots. Demi Fem Leathergirl organizer in LA/OC California, currently involved in multiple volunteering avenues supporting local events and serving as SAKE's Chief Operating Officer and a proud Member of House of Kush.
She is service and ownership oriented submissive with 16 years experience in the lifestyle centered around Total Authority Transfer and Power Exchange Relationships, with 5 years experience as an active organizer. She is passionate about service to the community and committed to the furthering of educational programming; spoken on panels for BIPOC Inclusivity, AAPI Cultural Stereotypes in Kink for various organizations, as well as QTBIPOC panels for both Obsidian LA's Paradise, & Anomaly of Arkansas; served as Ambassador Director for Leather Solidarity Collective in 2021 and opening Keynote Speaker, recipient of LSC's Award of Excellence 2022; guest Speaker for KinkyAFPodcast as well as the Black to Leather Podcast; FROST 22′ End Keynote Speaker, and Published Op-ed for National Leather Association Fall Edition 2022.
Locally she is largely known for her munch and Dungeon Party events where she was an Operations Manager and Vetting Coordinator.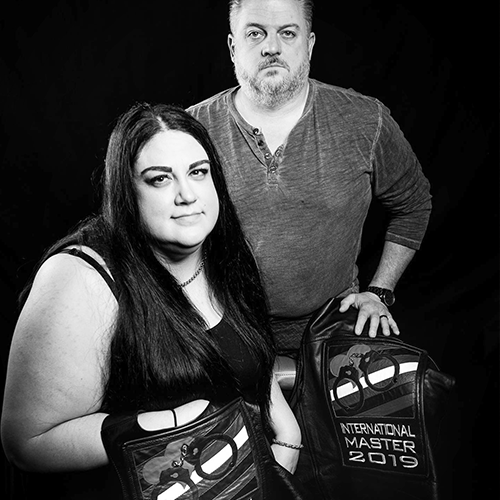 Master David & slave brynn

(He/Him & she/her)
Master David and slave brynn are an authority transfer-based Master/slave couple. Master David is a Leatherman, a sadist, a mentor, and an educator. He is the founding director of MAsT: Bakersfield and Founder of The Bar Card Project. slave brynn identifies as a bisexual, femme, leather girl, little, and bootblack. She serves as secretary of San Joaquin girls of leather and MAsT: Bakersfield.  Together they produced FLAME Conference, are caretakers of the West Coast half of the Leather Quilt, and are founding members of the House of Dark Shadows. They are honored to be the 2019 International Master and slave.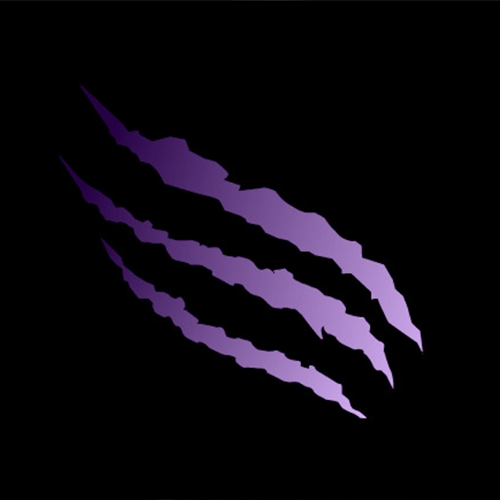 DominaKat—an avid BDSM blogger and advocate since 2010—continues to be inspired by the divine intersection of Spiritual connection, deep authentic BDSM, and primal hedonistic sex. She currently identifies as a right-leaning S&M switch and as unowned property in Power Exchange circles. She has been active in the NYC Lifestyle Community since 2017.
In 2018 DominaKat became the Co-Lead for NYC slave Munches/Meetings, a sacred space for those who identify as slave/property to come together in a safe setting to explore, enhance, and deepen their slave journeys. NYCsM Circles are topic-focused discussions, specifically tailored to drive purposeful, meaningful, POSITIVE growth in a slave's journey.
DominaKat is also the Co-Founder & Co-Lead of S&M.NYC where she has brought together Sadists and Masochists for in-depth discussions since 20019. Unsatisfied with 101 sessions and technical skills-focused trainings in the community, she sought to elevate the conversation of S&M through small group, topic-focused meetings with tailored discussion questions that nurture participants to share the nuanced approaches of S&M play.
As a lifetime BIPOC Ally/Advocate/Co-Conspirator she has blended this passion with her Lifestyle Community involved where she actively supports efforts meant to create safe and welcoming kink and Leather spaces for the BIPOC Community. In December 2019, she enthusiastically entered the Leather Lifestyle as an Associate Member of ONYX Pearls NY-NE, where she has served on the Executive Operations, Road Captain, and Marketing Committees. In addition she is a current member of the Leather Solidarity Collective (LSC) and has been the Project Manager for LSC's Events & UPRISE! Conference Organizing Committee since Jan 2021. She is also the Founder of the Ally to Advocate to Warrior Program, dedicated to encouraging better BIPOC allyship and advocacy in the Lifestyle.
In 2022, DominaKat launched several classes including The 9 Service Languages of Authority Transfer Relationships & Dynamics and The 12 Goals of S&M Scenes. She has presented at TES Fest 2022, MsC 2022, UPRISE! 2022, SCK Events, ONYX Pearls NY-Northeast, S&M.NYC, and NYC slave Meetings.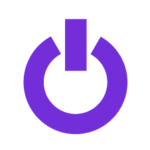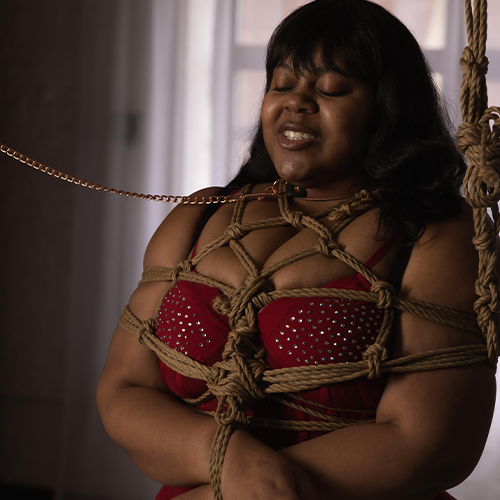 Akasha Eden

(She/her/hers)
Housemember Akasha, is a polyamorous, pansexual Leatherwoman, submissive and masochist, as well as Master to a lovely slave.
Akasha is an avid reader, corporate finance and legal professional, book club leader and advocate for the following: social justice and equity in cannabis in both a sociopolitical and criminal justice context, LGBTQIAA+ rights and representation, BIPOC liberation and the need for accomplices and allies, as well as womanism and intersectionality in the bell hooks and Kimberlé Crenshaw traditions.
Having been in the kink community for 11 years, her experiences span the United States, France, Korea, Japan and the United Kingdom, with her home scene being NYC.
Her kink experiences include: educating on neurodiversity in the kink community and other topics, leading Akasha's Literary Salon: A Kinky Book Club, moderating at conferences, leading TNG Nassau chapter, being a member of MAsT Metro NY and mentoring those new to her home kink community.
As a Black, first-gen college student who now possesses several advanced degrees, Akasha's mission within the community and outside of it is to educate and serve as an example of eternal studenthood, continual improvement, and a model of servant-leadership.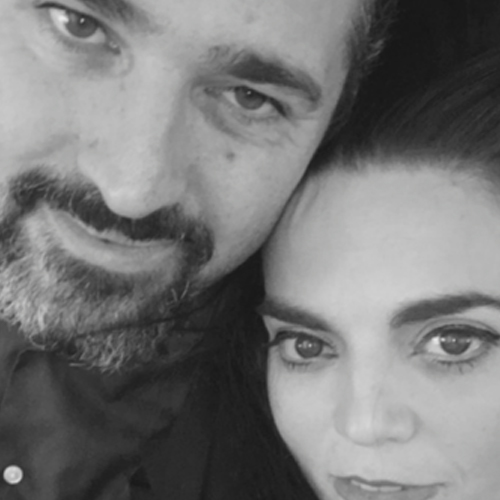 Sir Edgar & Slave raven

(He/Him and she/her)
Sir Edgar and slave Raven are the former NorthEast Master slave couple 2019. T/they have been in a 24/7 M/s couple for 6yrs. Sir Edgar started out in the New York Scene back in the 90's.
Slave raven is an abuse advocate, a lifestyle business owner and has been in the scene for 20 plus years.
Together they run MAsT Clifton.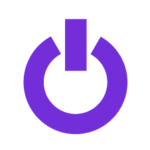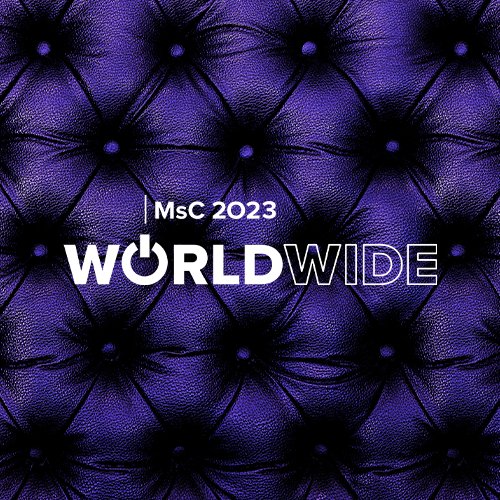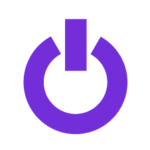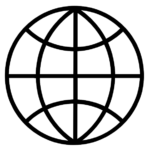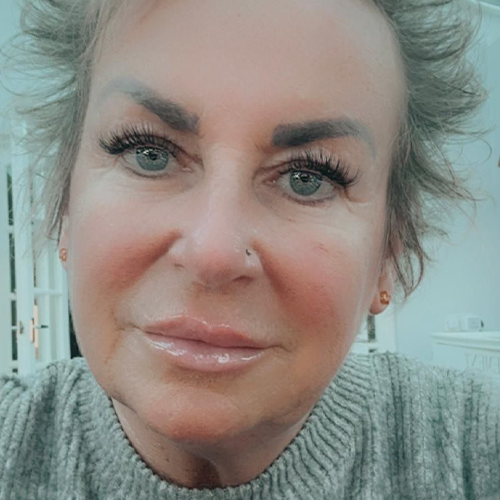 Deborah Fields The Kink Shrink

(She/Her)
I have presented over 2,000 workshops with over 120,000 attendees on Psychology, Kink, PE, BDSM, Play, Polyamory, Communication skills, Mental Health & so much more. These are in person and on line, nationally and internationally.
If you feel like reading, I have over 650 writings on FetLife and have been published and on radio. I am developing an on line 'living book' and specialist weekends with an experienced friend and colleague.
I am a fully qualified and insured therapist with over 50,000 hours of experience and a submissive woman with over 40 years in BDSM based relationships. I have switched over the years and see myself as a Demi-submissive cuckquean sub, sheesh labels
I prefer a workshop where we all learn and laugh, and share experience, research and knowledge and hope to see you soon.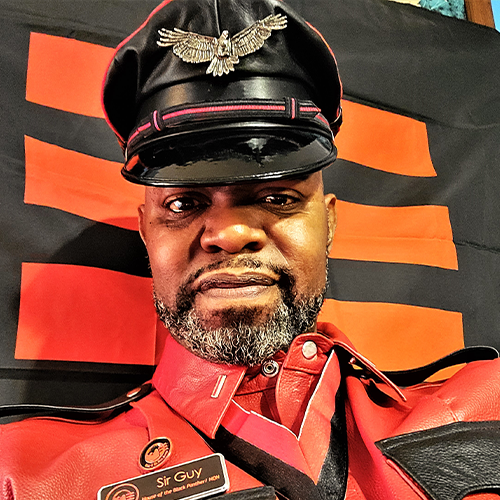 Sir Guy (pronouns: he/him) is a Dominant Leatherman and covered Master (as of MsC 2022) who has lived in authority-based relationships and is Head of Household of the House of the Black Panther which is a Leather Household which like himself, is committed to the education and support of the greater Leather community but particularly of People of the Global Majority. He has been publicly active in the lifestyle for close to 20 years, though privately active for decades.
He is an Emeritus Board Member of The Eulenspiegel Society (TES), Founder of The Dark Lair: BDSM Support and Education for People of Color, Director of POC Leather History for the Atlantic Leather Families Alliance (ALFA), an Associate Member of the Dyke Uniform Corps and of ONYX Southeast.. With his then partner, he earned the International Power Exchange 2013 title and New York Metro Power Exchange 2012 titles. He served as the head judge of the Western Canada Power Exchange Contest in 2014. He is a former Director and facilitator of MAsT Metro New York. He is on the Education Committee for the Master slave Conference (MsC).
He has presented for over 90 organizations and conferences, delivered the Our Traditions Live speech at the Master/slave Conference (MsC) 2015, the keynote addresses at Beyond Leather 2014, the Southeast Leather Fest (SELF) 2017, the 1st anniversary of Latinos in Leather in 2021 and endnote at second anniversary of Latinos in Leather in 2022 as well as and the keynote at the 2021 "Uprise!" conference and the Leather Leadership Conference 2021.
Among his awards are winner of the 2005 TES Dominant Men/submissive women's Literary Contest, recipient of the 2014 Beyond Leather Community Achievement Award, the 2020 MAsT International Members Choice Presenter of the Year Award, 2021 first annual Sir Leon Strange Memorial Award by the Leather Solidarity Collective, shared with icon Mama Vi Johnson and the 2022 TES inaugural Founders Award He was nominated for the 2015 Pantheon of Leather Man of the Year award among others. He is the author of a uniform themed erotica collection featuring People of Color and contributing author to the MTTA, Inc. anthology Our Lives, Our History: Consensual Master/slave Relationships from Ancient Times to the 21st Century, as well as a contributing author to Raven Kaldera's book, Mastering the Art of Mastery. Interviews with Sir Guy also appear in Dr. Gloria Brame's, A Different Loving Too. He has appeared on WWRL 1600 AM radio several times on lifestyle discussions. He has also been a panelist regarding many lifestyle issues, particularly surrounding race and racism within the lifestyle. He also has presented numerous times on Leather history from the perspective of the People of the Global Majority (People of Color). His concern for the education, support and mentoring of his communities are of great importance to him and are reflected in his household motto, "Honor, Heritage, History, Humility" and in the missive of his mentors, Mama Vi Johnson and Lady D Harrison, "Each one teach one!".
A uniform enthusiast, he is also a former NYC police officer and NY State certified Emergency Medical Technician, and participated in rescue efforts at Ground Zero in NYC on 9/11 and Hurricane Katrina in New Orleans.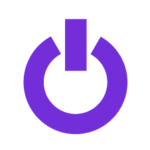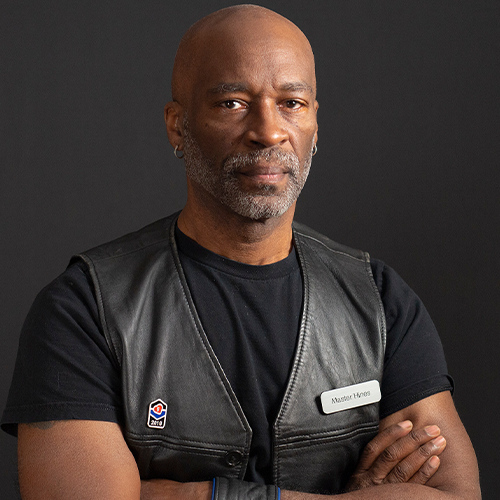 BDSM Educator and Professional Dominant. Master Hines formally joined the BDSM community in 1992 in Atlanta Georgia where he regularly attending PEP (People Exchanging Power) and The Sanctuary of The Dark Angel until he moved to the San Francisco bay area in 2003. Master Hines has presented demonstrations, classes and private workshops throughout the Southeast since 1997 and in the Bay Area since 2000 when he was first invited to San Francisco to present workshops for Folsom Street Fair weekend. He is well respected for his flair and artistry with floggers and has given classes on many topics including Flogging, Spirituality and SM, Erotic Knife Play, Resistance Play, The SM of Hands, Sensuous Caning Rough Body Play and Primal Play. Master Hines is also an accomplished full-time visual artist specializing in contemporary painting, and photography. You can visit his web sites at MasterHines.com, HinesFineArt.com and TheArtistHinesPhotography.com. You can also find him on Fetlife at MasterHines.
The Goddess Indigo

(She/Her)
The Goddess (fueled by her force-multiplier, Dr. Bob) co-directs MAsT Austin; founded and is Directrix of the Female-Led Dynamic group, DOMINA; is a founding board member and current President of Onyx Pearls Lustre Southwest and chairs Austin's 'Authority-Imbalanced Dynamics' munch. Previously, she was host of "The Leather Line" radio show (KPFT, FM 90.1-Houston).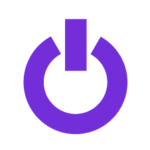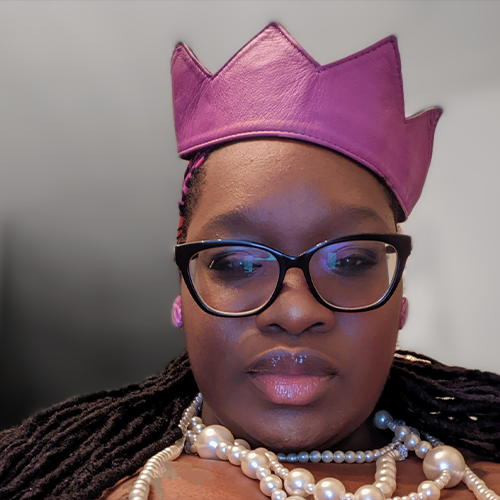 Mx Jade pronouns She/They, is a Pansexual, Poly, Primal GoddeXXX/ Daddi who's also a middle. Though Femme leaning this SeductreXXX is most definitely a gender-bender. As a cultivator of safer spaces for Affirming touch her background in clinical Massage Therapy and caregiving nature makes her a well rounded Aftercare surrogate. Mx Jade has been on her BDSM/Kink journey personally since 2012 and active in community since 2017. As a Black Queer Dominate and member of BFD she looks forward to showing up in ways that increases visibility, education and respect for the intersections within the Kink/BDSM community.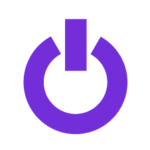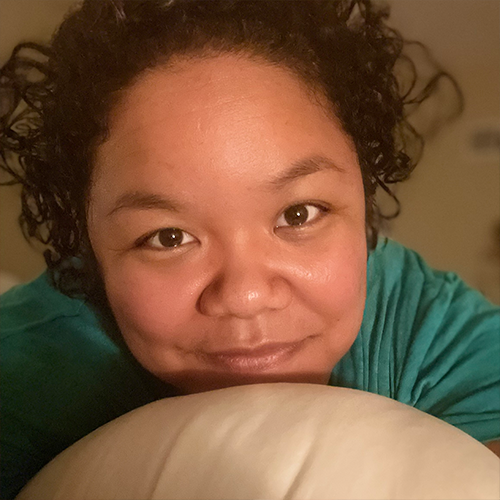 Ms Jamie (TwoPints) is a Leather Woman and Female Dominant who is part of the Master/slave and BIPOC Communities. She has been an active participant for the last six years, engaging primarily with BFD-Atlanta and MAsT International. She is passionate about power exchange dynamics, education, and the mental aspects of kink/BDSM.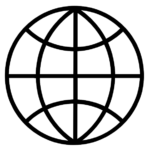 A proud Anishinaabe Algonquin, Ms Jay, is a public speaker, storyteller, Dominant and River Protector. She specializes in ritual body modification and in using natural elements in play.
Indigenizing is not simply adding content to ideas that already exist, but rethinking old ideas and learning from past relationships to lands, culture, and communities.
Ms Jay strives to passionately decolonize modern sex and kink on Turtle Island.
As a Matriarch to House of Iron, an Indigenous Leather Collective, she believes that the activism work of ending white supremacy begins first with our own bodily autonomy and radiates outward.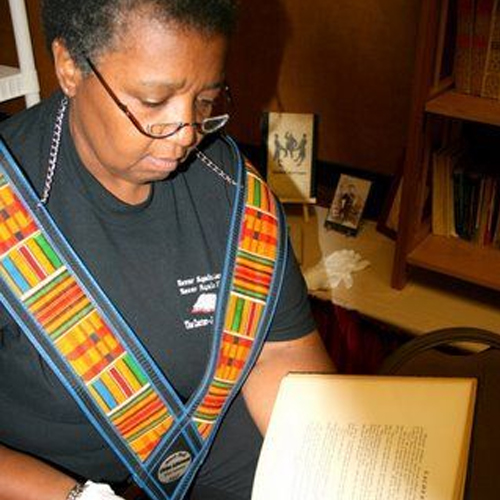 Mama Vi Johnson

(She/Her)
Viola Johnson is a leather woman, vampire and author who has been active in the leather BDSM scene for over three decades. A mentor and confidante to many in the fetish world, she has a special fondness for the 'boys' of our community, and those who choose to serve as slaves and sub missives. Viola is the wife of Jill Carter, International Ms Leather 1996.
Viola had the distinction of winning the "Lifetime Achievement Award" from Pantheon of Leather and The National Leather Association, making her the only person to receive both awards in the same year. In August of 2007 she was honored with the first Lifetime Achievement Award given by Black Beat. Viola is also the recipient of the Pantheon of Leather "Woman of the Year" award, The Jack Stice Award and the Slave Heart Award.
In January 2012, Viola received within 8 days of the Master Steve's Golden Paintbrush Awards at Southwest Leather Conference in Arizona and the Leather Leadership Award at the Creating Change Conference in Baltimore sponsored by the Gay & Lesbian Task Force. Viola is the author of two books, Dhampir and To Love, To Obey, To Serve. Currently, she is working on her third book, a follow up To Love, To Obey, To Serve.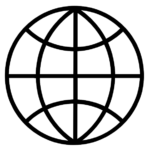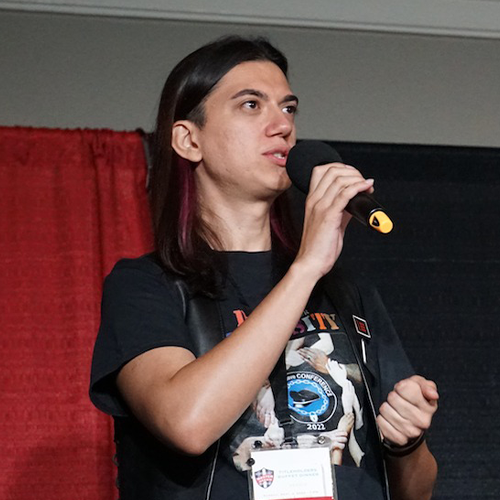 Señor Jota es parte de la Familia Leather de Master Taino, MasT capítulo de San José y del grupo EscenaCR en Costa Rica.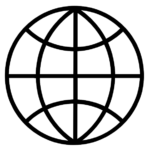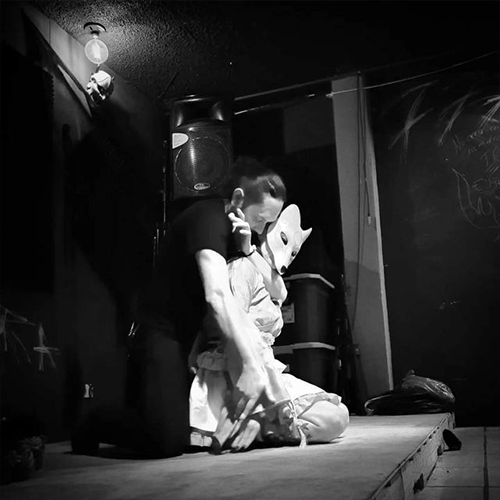 Costarican, Master and Rigger. Active at the community since 2012.
2007: First contact with ropes
2012: Joined BDSM community activities as a Host for Munchs
2013: Became co-Director at EscenaCR community with Master J
2013: Editor of EscenaCR e-mazanine
2013: Shibari instructor at the rope community (later known as Sinistra)
2017: Created the group Sinistra, as a nawakai to hold the Shibari activities
2018: Joined the list of a virtual panel for the "Festival BDSM Fetish Colombia"
2019: Joined the virtual Encuentro Internacional de Shibari y Bondage, Quito
2019: Requested, director of  MAsT chapter for SJO, approved at the same year.
2021: Presenter and volunteer at the MsC Worldwide first edition 2021
2022: Volunteer and joined a panel at MsC 2022
2022: Created the SJO22, BDSM / Leather Seminar
2022: Started monthly performances at Shibari Live Shows at Back to Hell club.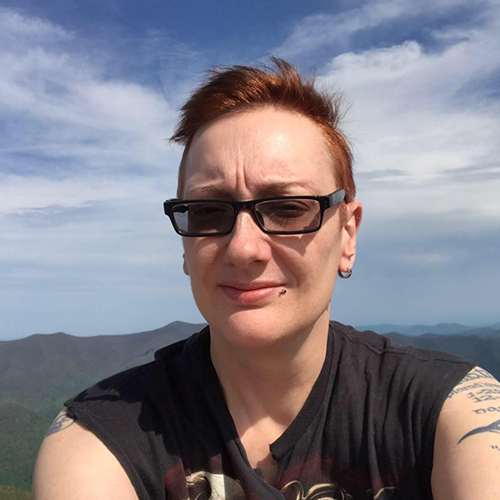 I've been involved in the M/s and leather communities for so long that I just did the math, and it scared me! It was 28 years ago that I was the first Ms. Atlanta Eagle.
I've been around, done some things, held some titles, been involved in some organizations, and I'm still here to tell my version of the truth; perception is everything.
In my day-to-day life, I'm a conversation and leadership coach working on my MS in psychology. When I have the time, I love fly fishing and exploring the forests, rivers, and streams in the beautiful mountains around Asheville, NC. When I can't get outside, I play EQ2 or drive the household crazy playing my guitar and banjo.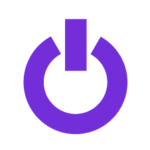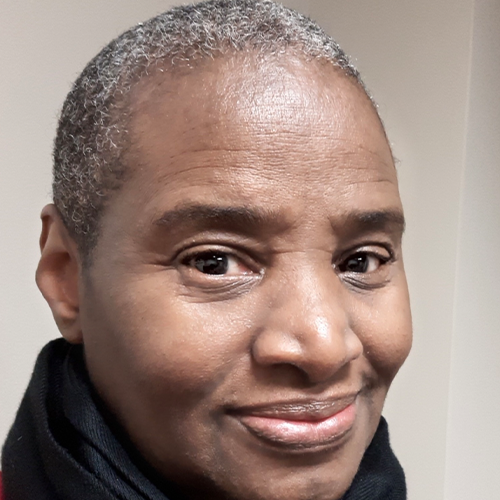 Master Lala has 15 years of BDSM experience. While her earliest dominant fantasies surfaced during her teenage years, she's a self-proclaimed "late bloomer" in terms of actually living the lifestyle. Consequently, embracing her deepest desires as a mature woman was natural and affirming.
A sadistic, yet sensual, dominant, Master Lala craves control – and fully embraces the accompanying responsibility. She has interacted virtually and in-person with male and female subs and slaves.
Master Lala is also a certified hypnotist. She often harnesses the power of her words and voice (via therapeutic and erotic hypnosis) to train and empower those who serve her.
She serves the BDSM community by participating and presenting in various MAsT chapters, and the BFD (Black FemDoms)-Atlanta group.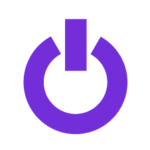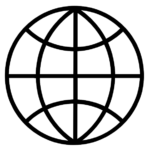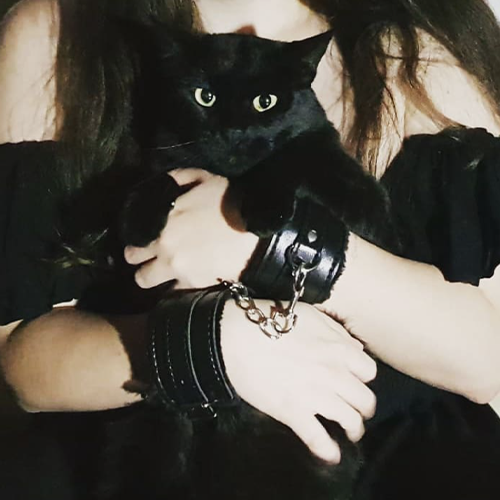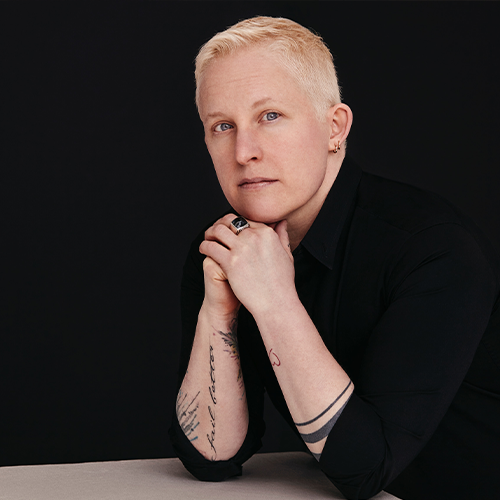 Dr. Tey Meadow is a sociologist and ethnographer, whose work examines gender and sexuality. Tey has taught at Harvard and Princeton, and is currently on faculty at Columbia University. She is finishing up a five year study of two BDSM/Leather communities, which examines in detail the architecture of authority-transfer relationships. She is excited to return to MSC for the second time to talk with participants about their relationships and encounters. She is looking specifically to talk with participants who navigate differences in their D/s and M/s, be they gender, race, class, age, nationality, sexuality or disability. Please feel free to reach out to her at tm2846@columbia.edu, if you're interested in participating.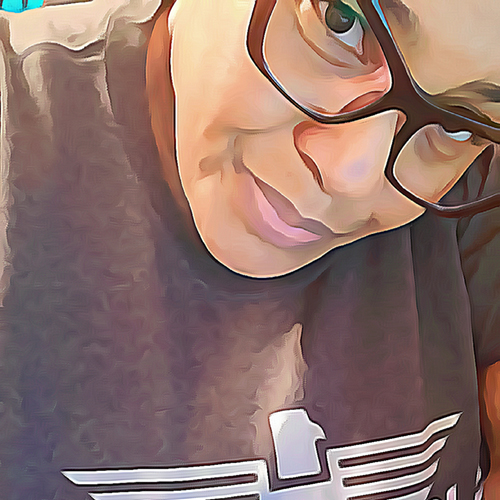 MsDDom is very active in the Atlanta community and lives in an M/s dynamic with her slave, CreamDream. She holds membership in MAsT chapters, leads Black FemDoms-Atlanta, co-leads Black Atlanta Munch, is founding member and Road Captain of Women in Leather Atlanta, as well as, serves as Award Chair for NLA-I, Education Director for the Leather Solidarity Collective, and Southeast coordinator for Women of Drummer. Recipient of the SELF Community Award and SE Pantheon of Leather Award, MsDDom continues her service to the community by presenting, peer mentoring, volunteering, and curating the Black FemDoms-Atlanta podcast. MsDDom and CreamDream volunteer for the Carter/Johnson Leather Library & Collection Atlanta Annex as Librarians and enjoy traveling across the U.S. and Canada.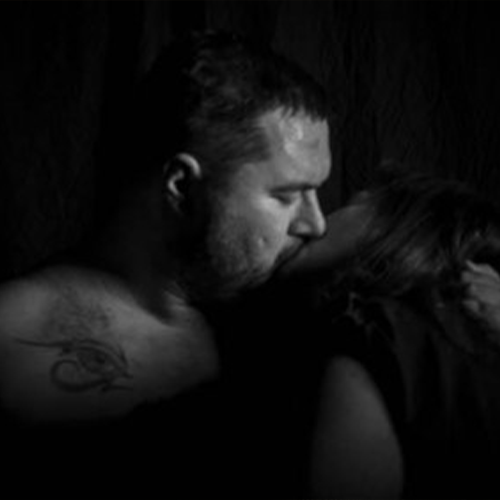 Master Neko & koneko

(He/Him and she/her)
Master Neko is a kinky, bisexual pagan, Leatherman and Romanian Traveler who began as a collared slave in 1996. His Mistress felt he was on the wrong end of the flogger and spent 3 years training him to provide the proper care and feeding for his own slaves, as well as building upon Leather history, traditions, and ideals. He is the head of his leather house, the House of Blood and Ice, which follows the Code of Bushido. Currently, he owns two slaves, koneko, who has been with him since 2002 in a 24/7 relationship and since 2015, slave raven, the 2005 NE slave titleholder. Through his training, Neko discovered a desire to educate others – helping people to understand the darker parts of themselves, dishing out his own variety of sadism, teaching about the connectivity of a Master/slave relationship, as well as being an active member of the community. He's been in both New York & Texas communities. In New York, he presented, played, and did fetish and rave photography. In Dallas, he's run various groups such as DFW Bound, the Bound Rose Society, NLA-Dallas, was staff at the Dallas dungeon Sanctuary, Lead Security for Beyond Vanilla, and was a Co-producer of Great Plains Olympus Leather and Texas Leather Productions. Since 2007, he's been an active part and now co-owner of the Mentors Program in Austin and Dallas. https://www.mentorsprogram.net/ He teaches and judges at a variety of events, is the director of MAsT: Dallas, and a regular on a biannual BDSM panel for a graduate college course in counseling. Favorite Quote: "Life is far too important a thing ever to talk seriously about."– Raymond Reddington
koneko is a bisexual, poly, Wiccan High Priestess & leather slave in service to Master Neko and femme to slave raven. She enjoys serving him and has done so for over twenty years. She also enjoys serving the community. She was a part of the 4th Friday Crew, Dallas Dungeon Sanctuary staff, NLA-Dallas Education Director, Beyond Vanilla Workshop Director, ILSb-ICBB Social Media Director, and a co-producer of Great Plains Olympus and Texas Leather Productions. She's led groups both with Master Neko & on her own, including DFW Bound, Bound Rose Society, and Darker Paths.
Nowadays, koneko is the MAsT: International's Education Director, South Plains Social Media & Programming Director, and a Mentors Program Co-Owner and Education Developer. She also sits on a biannual BDSM panel for a graduate course in counseling at a university & is a part of Team Friendly North Texas where she does online education about HIV & stigma. She's been presenting since 2007 and has been a pagan elder since 1999. She loves dancing under the moon, bottoming to her Master's wild scenes, serving and presenting in leather, kink, and pagan communities. And while slave is who she is to Master Neko, submissive, she is not. A favorite quote: "Bisexual: The ability to reach down someone's pants and be satisfied with whatever you find."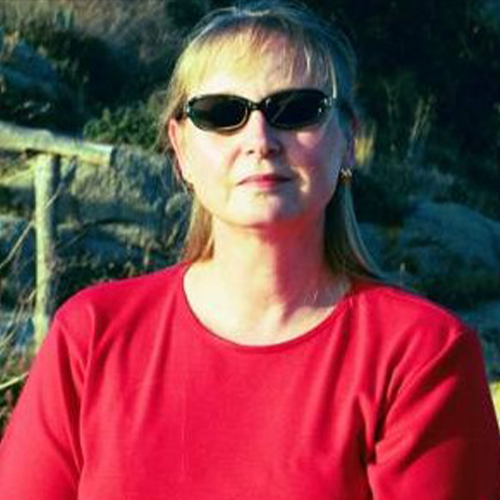 Lady O & slave Charles

(she/her and he/his)
Lady O has been involved in the Master/slave and BDSM communities for over 20 years.  She leads MAsT DC Pan, is a member of MAsT Laurel Women, and MAsT Towson.  Lady O is director of the MTTA Academy and is Assistant Producer for the Master/slave Conference.  She is a manager at The Crucible and Chief Dungeon Monitor for Black Rose. She is affiliated with various other groups in the Mid-Atlantic Region and has presented on a variety of topics from Master/slave relationships to technical play skills.
slave charles is owned by Lady O, Master of the House of Rubicon. slave Charles found his path into our reality in 2008 as a charter member of BALLS group in Alabama, where he was mentored by the founder, Master Robert and his slave Jo.  In 2011, slave Charles met Lady O, who introduced him to TPE relationships. In 2017 at the MsC slave Charles was awarded the slave Heart Award.  He leads MAsT Washington and the Northern Virginia submissives and slaves (NVss) group. He is active in MAsT DC Pan. He attended the Butchmanns Experience, and is a graduate of MTTA, where he serves on staff.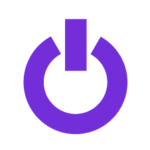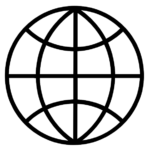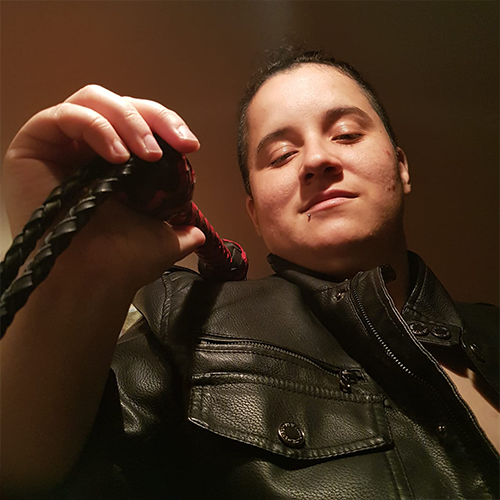 Hi, I'm Orc. I have been Roleplaying for 9 years with my partner M. It has allowed us to expirience new adventures which has lead us to explore our Ms relationship and ourselves.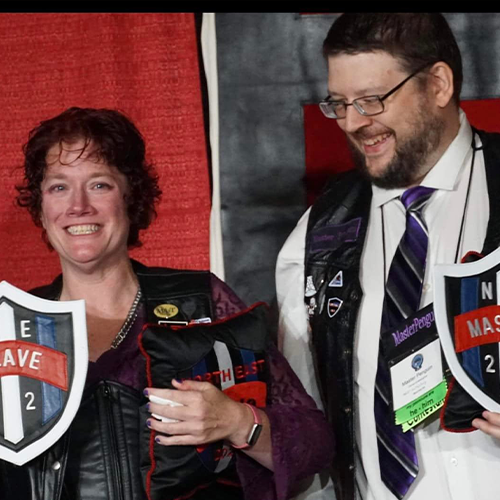 Master Penguin & slave ginna

(He/Him and she/her)
Master Penguin is the Northeast Master 2022 and has been in a Master/slave relationship with slave ginna for more than 20 years and married over 25 years.  He became involved in the community in Norfolk, Virginia and later moved to central Pennsylvania.  Master Penguin was actively involved with several BDSM groups before finding a home with MAsT.  He attended local MAsT chapter meetings before founding MAsT: Gettysburg in 2020.  Along with his slave, Master Penguin has presented at the Master/slave Conference, the M/s Gathering, and Twisting Culture, as well as MAsT chapters on various topics including mental health, neurodivergence, and long-term relationships.  Also, as someone who is an abuse survivor and neurodivergent, he works hard to break down barriers for those working through healing wounds of past traumatic experiences as well as various physical and mental health issues, especially within TPE dynamics.  With slave ginna, he has raised three children and one foster child, now all adults, that have expressed interest in the community.  He is also an Eagle Scout and has a passion for serving the overall community, both vanilla and lifestyle.  Master Penguin is always willing to lend a hand wherever it is needed.  
slave ginna is the Northeast slave 2022 and has been in a Master/slave relationship with Master Penguin for more than 20 years and married over 25 years.  She became involved in the community in Norfolk, Virginia and later moved to central Pennsylvania.  She became involved with MAsT and helped form MAsT: Gettysburg in 2020.  Along with her Master, slave ginna has presented at the Master/slave Conference, the M/s Gathering, and Twisting Culture, as well as MAsT chapters on various topics including mental health, neurodivergence, raising kids in a kinky home, and adapting in TPE relationships during life changes.  slave ginna is also passionate about communicating with other s-types through slave circles and support groups to encourage healthy TPE relationships.  Along with Master Penguin, slave ginna has faced many challenges including raising three special needs children, and having recently taken in foster youth, including challenges that come with raising queer and transgender youth.  She also advocates for ending the stigmas around those with physical and mental health challenges, and those working through healing wounds of past traumatic experiences.  slave ginna has worked within health care and is passionate about ensuring that everyone can live their best life, in spite of any challenges they may face.  She has volunteered for many groups including Scouting, child advocacy groups, and other non-profit organizations that empower and give voices to marginalized populations dealing with challenging circumstances.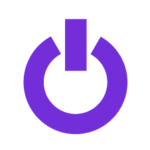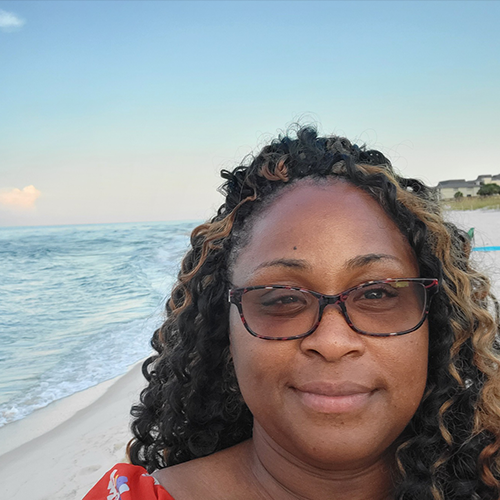 Master PlaineJane

(She/Her/Sir)
Master PlaineJane has been active in the Atlanta BDSM community for over ten years. As an enthusiastic Event Coordinator & Educator, Master PlaineJane is a strong advocate for promoting and producing educational events for and within the BDSM and Leather communities. Master PlaineJane is the Director and Organizer of MAsT: Marietta Women and the Founder and Leader of F.L.A.I.R. (Female Led Authority Inspired Relationships) which offers educational Intensives for different faucets of the BDSM Lifestyle and Leather communities. Her area of interest and experience includes service, domination and discipline, impact play, dragon's tails, high protocol, event producing and promoting, power exchange from both sides of the slash, humiliation & degradation, chemical play, genitorture and of course Male on Male Action… to name a few."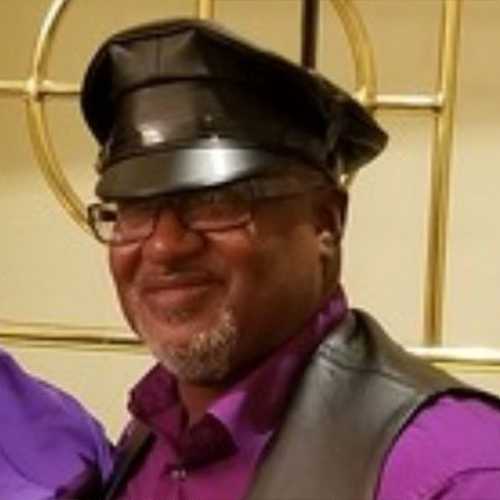 Master Rodin is currently the CEO/President of MAsT International.
He has served on the MAsT Board of Directors in several capacities including, Director of Operations, Regional Representative Director and Membership Director.
He has also served as MAsT as Northeast Regional Representative and Treasurer for MAsT: Wilmington DE.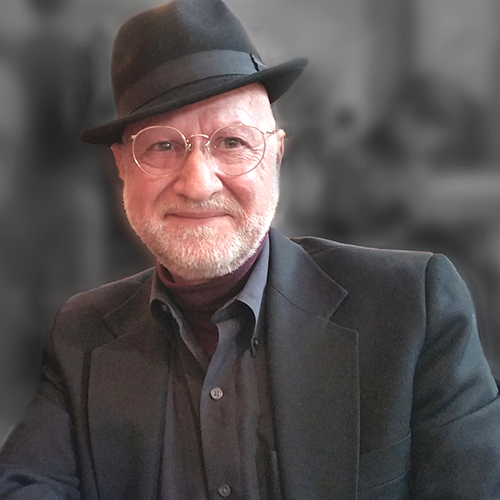 Robert Rubel (Dr. Bob)

(he/him)
Dr. Bob, proudly owned and in service to The Goddess, received the 2008 Pantheon of Leather's Community Choice Award (man) and is an author, educator & photographer. An educational sociologist and researcher by training, he has written numerous books (and even two SM skills DVDs). Dr. Bob delights in being "Daddy" to his own adorable slave.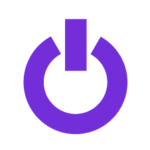 Mistress Sky has been a New England conference presenter for many years and is pleased to know personally many, many M/s and D/s folks. Professionally, she is a personal development coach and alternative lifestyle counselor. She is the author of many articles and essays on aspects and issues of power exchange and of the book, Unequal Partnership, a collaborative model of dominance/submission. Contact her via Fetlife or http://gatescounseling.com and http://elevatingwomen.org.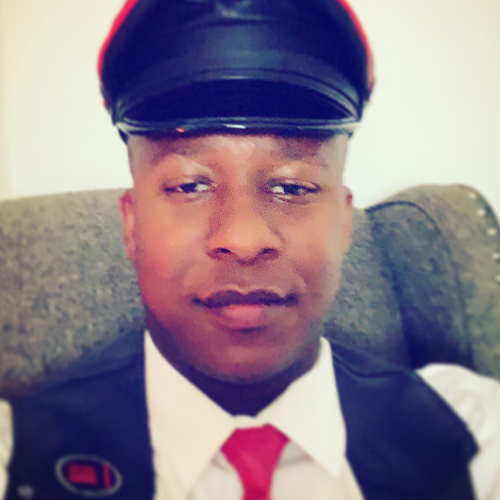 Master S'ango (Shawn-go) Royal Heart became a member of Onyx Mid-Atlantic in April 2017 in which he serves as the Chair of the Education Committee 2018 and 2019. S'ango is also Northeast Person of Leather Twisting Culture 2019, a community service title that isn't bound by sex, gender, race, or other labels. He is the 1st Runner Up for International Person of Leather 2020. S'ango identifies as a Sadist Dom with various kinks and fetishes. S'ango leads the New Horizons Empowerment Program for AIDS Action Baltimore, addressing issues such as stigma, racism, homophobia, discrimination, and mental health of LGBTQIA individuals. He also is the owner of BOUND Treasures Leather and Appeal. He presents Healthy Sexual Lifestyle Relationships in all communities. At SELF 2018, Sir S'ango was a featured keynote speaker as well as an educational presenter. S'ango has presented in LGBT Detroit Cold as Hell. Detroit's Winter Black Leather Pride Celebration 2021, 22, and 23.
Amongst S'ango's many personal and professional accomplishments, He is an associate member of COMMAND MC, Head of House to Leather House of Royal Heart, recently completed MTTA Academy for Masters in 2018, is a member of MAsT Washington and Towson. S'ango is a board member of MTTA and Twisting Culture.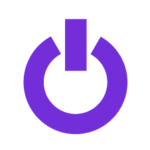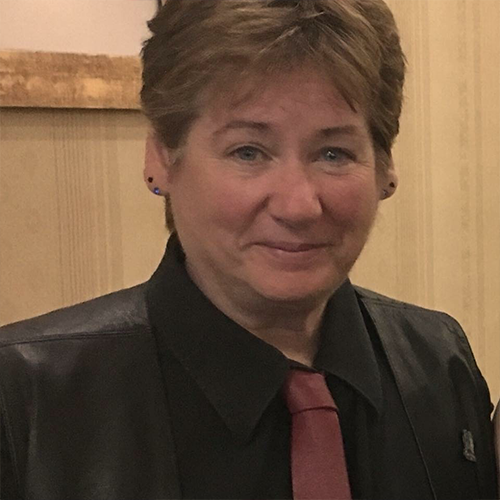 Toni Solenne

(She/Her/Sir)
Toni Solenne is a proud leatherdyke who enjoys connecting with kindred spirits. She is both a leather lifestyle Dominant and a player.
Toni is the 2015 Recipient of the Female Leathertarian Award and the 2016 Mid-Atlantic Pantheon of Leather Award. She continues to create and facilitate spiritual and sexual retreats for leatherwomen, campouts, fundraisers, and bar nights.
Together with her wife, Fidget, Toni produces six Women of Drummer (WOD) regional weekends, and one large leather family get-together called the Women of Drummer Contest Weekend in Darlington, Maryland. WOD has sponsored five events in countries outside the United States and reaches thousands of kinky women throughout the world through its very active social media presence.
Toni's most recent contribution is the publication of two books, Women in
Leather: Shaping Our Own Identity and Leather Journal: Stepping Into Our Own
Power available on Amazon.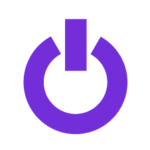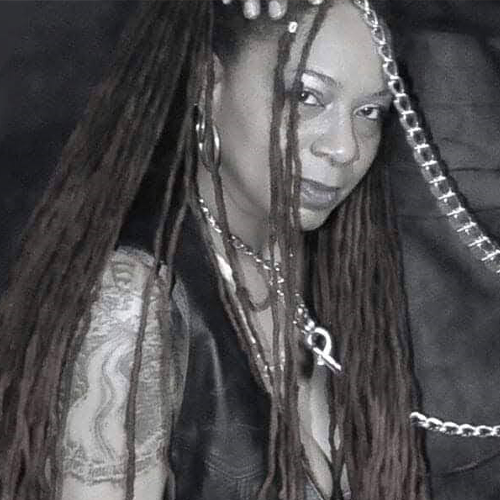 I am slayv syncere a POC Leather girl. I have been in the BDSM LS for about 12 years. I have been on my Leather journey for 5 years. I have co run Cincy Blacq Pearl Munch for 5 years, located in Cincinnati, Oh. Established in 2017, where we believe in the education, learning and support of the BDSM Lifestyle. I have also volunteered at several BDSM, LGBTQIA+, LS events and conferences including but not limited to, The Journey Conference 2019 and Tri-State Leather Weekend 2018, in the past several years, and served on several educational panels as well both in person as well as virtually. I am also the founder of S.O.S, Sisterhood of Syn (Truth, Respect, Loyalty) which is an stype safe space I established 2018 where stypes can come to ask questions, learn and grow with the support that they need.
I am an active member of M.A.s.T Cincinnati, an associate member of M.A.s.T Stroudsburg, an associate member of ONYX Pearls Southern Leather, as well as an ally of Leather girls of Color, and a supporter of Black Atlanta Munch. I have mentored in the BDSM M/s D/s LS for over a decade.
In 2022 I also started my podcast syncerely syncere the life and journey of a POC leather girl.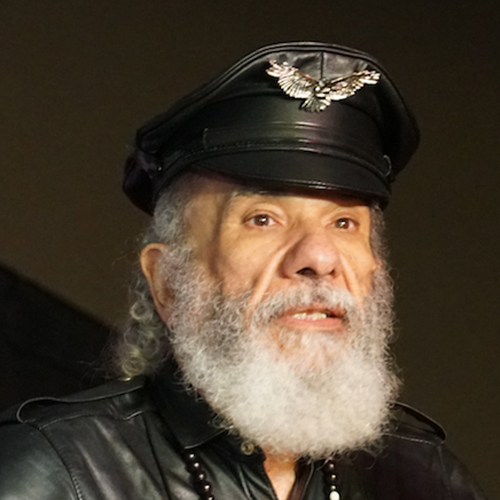 Founder, MTTA, Inc.
Master Taíno has been active in the Leather community for more than three decades. He has a Leather Family of 13 members. Slave Paul has been in his service since 2010.
He founded MTTA, Inc., a non-profit organization that runs MTTA Academy as well as the annual Master/slave Conference (MsC), among other programs. He was the Executive Producer of MsC since its inception in 2004 until his retirement in 2022. During recent years, he has been reaching out and teaching for groups in Latin America, particularly in Costa Rica where he has a second residence.
He has been honored with several awards including the "Guy Baldwin Master/slave Heritage Award 2019", the Vi Johnson Award at Black Beat 2012, the Pantheon of Leather's "Man of the Year 2011 Award", and the "Master Steve Golden Paintbrush Award 2011", among others. 
He also founded MAsT Washington in 1999, one of the oldest chapters and is a founding member of MAsT San José, Costa Rica since 2019.
Master Taíno has a very comprehensive website: www.mastertaino.com.  Since the pandemic of 2020, Master Taíno started his own educational YouTube Channel ALT SEX TALK – www.youtube.com/c/ALTSEXTALK.  He can be reached at Master@mastertaino.com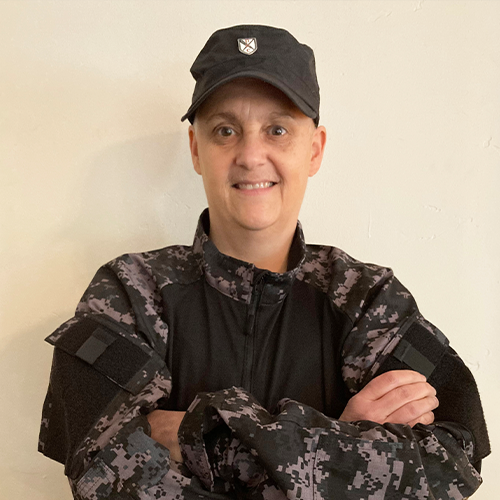 Tomo (she/they) is a queer butch leatherdyke who found the leather community during a sunset motorcycle ride with her wife Mel decades ago.  She has presented classes, produced events, served as a judge, keynote speaker, auctioneer and emcee at leather events since. Tomo has been served by her Majordomo levi for over 15 years.
Tomo is Owner and Producer of South Plains Leatherfest, the International Master slave Contest and the International Person of Leather Contest. She served as Northwest slave 2015 and International slave 2016/2021. She was a Producer of Northwest Leather Celebration, the Northwest Master slave, Northwest Bootblack, and Northwest Person of Leather Contests.  She was also a Producer of International Ms Leather and International Ms Bootblack for seven years.  She co-produces the Ms Sacramento Leather Contest and is a founding member of the D.U.C.
Tomo is the Director of MAsT: Sacramento, is a member and serves as Webmaster for Queer Leather Association Sacramento, has served as the West Coast Curator for the Leather Quilt Project, and is a member of MAsT: San Francisco and The Exiles. She was awarded the 2013 Pantheon of Leather President's Award, the 2018 Master slave Conference slave Heart Award, and the 2020 Vice President's Award from the National Leather Association.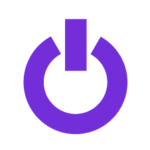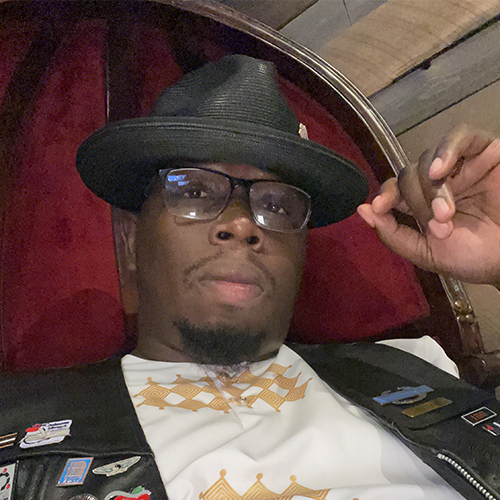 Master Thaddeus Twist

(He/Him)
Master Thaddeus Twist: A covered Master of the Leather community and a graduate of the 2018 Austin Mentorship Program. Head of the House of Twisted Creations, where community is a high priority. He has served in various groups as a council member, panelist, mentor, provided demos, presented classes, judging and keynote speaker. Currently, he is focusing on developing and refining presentations, where his main focus is based upon the principles "each one, teach one" and "iron sharpens iron".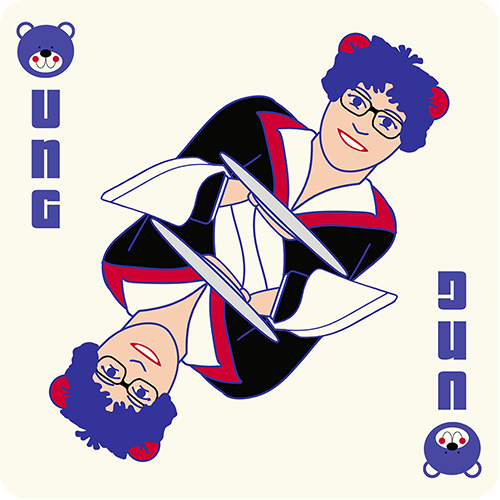 Canadian, technically Ausnadian after living for four years Down Under, domestic service (aka luxury lifestyle) submissive to the rich and famous, and little – service little. Cheeky bear, errant evil scout, fervent axe thrower, dirty mud slinger, maker of things, co-creator of games for grownups, and writer/published author. Active in local, national, and international BDSM communities as a moderator for various online activities, and as one third of the triptych that organizes a local Ottawa munch.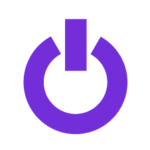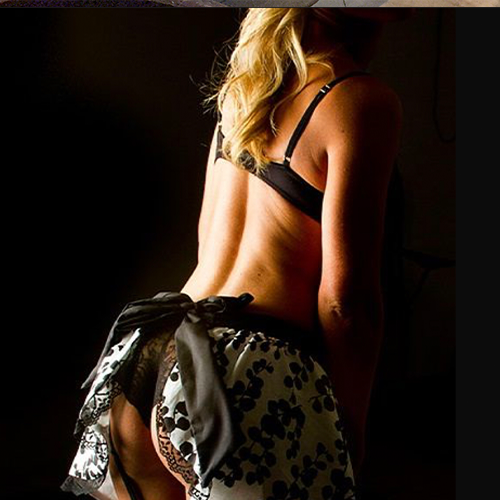 VintageKinkyDoll

(She/her/doll)
VintageKinkyDoll has been active in the lifestyle for 21 years. She is a participating member in the scene of numerous locales and very active in the Houston and Texas scenes. She has been Chairman of the Board for HPEP, a member of HEAT, Eros, Italia Fetish and SCK. She is best known for her presentations and demonstrations on dollification, degradation, objectification and 50s Household, form a submissive point of view and learning.
Her vanilla life is filled with family, friends, being a business owner and serving the community by servingn on a few too many vanilla committees and boards.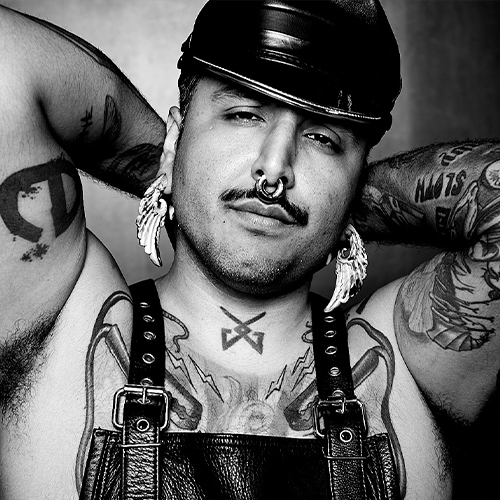 Sir Wombat, Dr. Erik James Escareño

(they, he, she)
Sir Wombat, aka Erik James Escareño, DSW (he, she, they) is a two-spirited indigenous (Yavapai Apache and Chiricahua Apache) Los Angelino who is fueled by social justice and perpetuating meaningful change. Sir Wombat identifies as a Specialized Mental Health Clinical Social Worker, Interpreter, Sir, Handler/Trainer, Sadist, and Leather Daddy.  As a clinician social worker, they provide mental health services to Deaf folx within Los Angeles County. As a Sir and Leather Daddy, they are the head of a leather family and are adept at a multitude of kinks and BDSM disciplines which they continue to hone and pass down to their boys. 
Holding a Doctorate of Social Work, Sir Wombat focuses on creating systemic change in accessibility to mental health services for Deaf folx. Their fervent hope is to create accessible mental health services for all.  Having an intimate connection to, and understanding of, the Deaf community they provide ASL interpretation in many QIPOC and Kink spaces; striving to ensure the message of positive queerness and sex is not compromised. Guided by honesty, open-mindedness, and willingness, Sir Wombat mentors others through an ethical lens while honoring sexual spirit.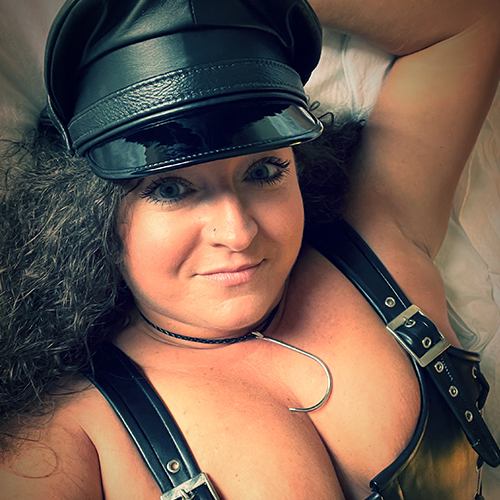 Master Kupkake

(She/They)
Kupkake is a sadomasochistic, Genderfluid/Queer Leatherperson with a taste for bloody things and has been involved in the kink/ Leather community for over two decades.
Although, sometimes described as a heavy Top, she enjoys most things from all sides and has loads of fun thinking up new ways to bring life to the dark fantasies that play around in her head.
She has embraced many labels over the years and has been honored with her Masters cover yet no label can fully describe how multifaceted she truly is. Kupkake is service driven and thoroughly enjoys mentoring and teaching others. She's been involved and an educator in an array of alternative lifestyle and spiritual organizations. She finds fulfillment in body ritual and modification and has a special place in her heart for flesh hooks. She has led and served in many groups over the years and is currently founder and President of the New Orleans girls of Leather, Founder of Gulf States Leather and helps lead a few other groups and organizations along the gulf coast.