Updated info for MsC Worldwide 2023 will be posted by January 1
Below are details from our inaugural event last year which will give you a good idea of what you can expect.
"When you learn, teach. When you get, give."
As always, we are committed to offering the highest caliber educational curriculum. This year we are excited to showcase an unprecedented range of lived experiences with the widest array educators from around the globe ever gathered at a single M/s event. This will include more presenting at MsC for the first time since it began almost two decades ago.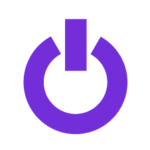 First Time Presenting At MsC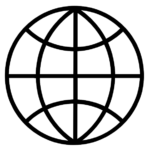 International Presenter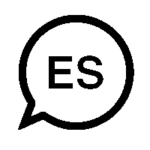 Presenting in Spanish
MsC 2021 Presenters
(in alphabetical order)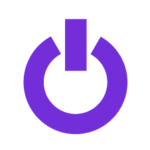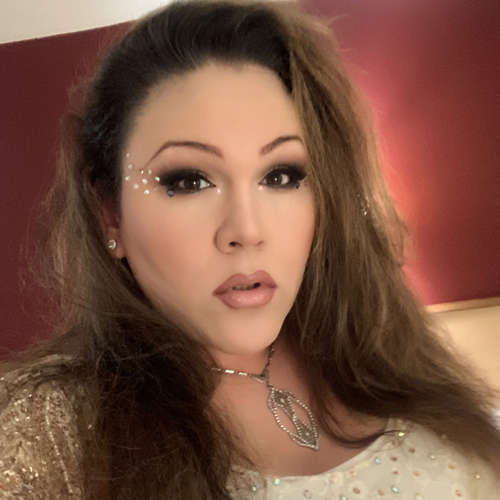 Domina Alluriah
(

She/her/hers

)
Domina Alluriah is a resident of the Gulf Coast area of Mississippi. In her time there, she came into the community and quickly began doing whatever she could to learn and share knowledge, network along the Coast, and educate others on the many nuances of lifestyle with a sharp focus on power exchange. She is the director of MAsT:Biloxi, she co leads a TNG group for younger and new members in south Mississippi, she co leads the local community, SMART, and has recently begun Gulf Coast QUICK ( Queers United In Consensual Kink ) which is a group aimed at bringing unity and visibility to trans, pan, non confirming, and non binary idenitfying people along the Coast.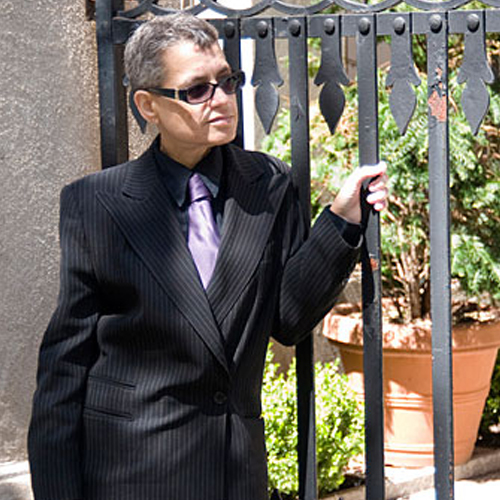 Laura Antoniou's rambling publishing career started with creating and editing the groundbreaking gaming/ media magazine Gateways, back in the 80s, followed by her work on the People With AIDS Newsline for several years during that previous epidemic. Now, she's better known for her kinky erotica, especially for the Marketplace books, a series of BDSM themed noted for the diversity in the ensemble cast and well outside the tropes of romance novels. The Killer Wore Leather, her first mystery novel was a thinly disguised tribute to Bimbos of the Death Sun – except the convention being lampooned is a kinky gathering of leather enthusiasts. Her most recent releases include Silk Threads, an erotic fantasy collaboration with fellow perverotti Cecilia Tan and Midori and a second volume of fan fiction set in her Marketplace setting. She's been teaching human sexuality topics for decades, but lately, she's been combining her passions in a series of workshops themed "Get Your Freak On With Your Geek On," and "Kinky, Schminky!" because she's also a pretty geeky Jew. (See: Avadim Hayinu, her Leather Seder, over 20 years old and available free to anyone who wants a copy.)
Keep up with her or hit block/ignore at:
https://www.facebook.com/laura.antoniou
https://twitter.com/LAntoniou
https://www.patreon.com/Kvetch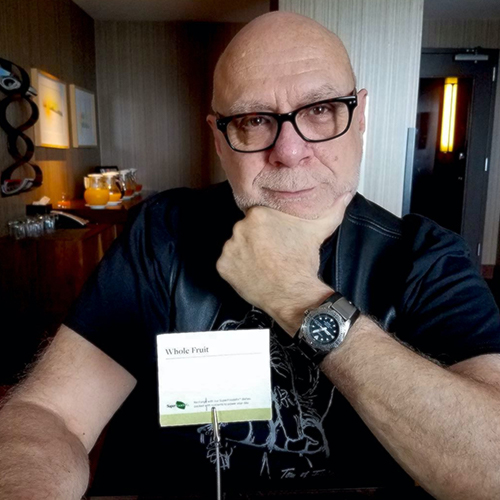 Mister Guy Baldwin, a California licensed psychotherapist in private practice for 38 years, has been an active participant and thoughtful observer of the American Leather scene since the late 1960's. For nearly four decades, Baldwin has crisscrossed the continent teaching audiences of erotic adventurers how to have less trouble and more fun being kinky.
He has authored three books and countless essays in a wide array of lifestyle publications. Now in it's fourth printing, and recently made available as an ebook, SlaveCraft has long been required reading for those who feel turbo-charged by the voluntary inclusion of Authority in their erotic and romantic relationships.
In 1989, judges chose Mr. Baldwin to be the second Mr. National Leather Association, and weeks later another panel chose him to serve as 11th International Mister Leather. He is the only man to have held both titles concurrently.
In 1994, the senior editor of The Advocate, Mark Thompson, included Baldwin and 15 other "Writers, Healers, Teachers and Visionaries" in his book, Gay Soul.
In 2000, the Leather Archives & Museum named Guy one of twenty "Centurions" acknowledging him as one of the most important contributors to the Leather lifestyle of the 20th Century.
An acclaimed speaker, he has delivered keynote addresses for the Leather Leadership Conference, Southplains Leatherfest, the Master/slave Conference, the Austin Bash, the National Leather Association's Living in Leather convention, and the Dominion Gathering to name but a few.
Mr. Baldwin's lifetime of service has been marked by many accolades over the years including the Pantheon of Leather Lifetime Achievement Award, the Dominion Lifetime, the Tom of Finland Foundation's Lifetime Achievement Award and was even immortalized in a drawing by Tom himself.
He was inducted into The Society of Janus' Hall of Fame in 2004 and the Leather Hall of Fame in 2012. In 2008, the National Gay and Lesbian Task Force awarded him the Leather Leadership Award, and then in 2009 he was the very first recipient of the Master/slave Heritage Award.
The above barely scratches the surface of Mr. Baldwin's storied journey. To learn more you can visit his pages on Wikipedia, Leatherpedia, and the Leather Hall of Fame.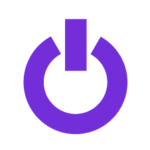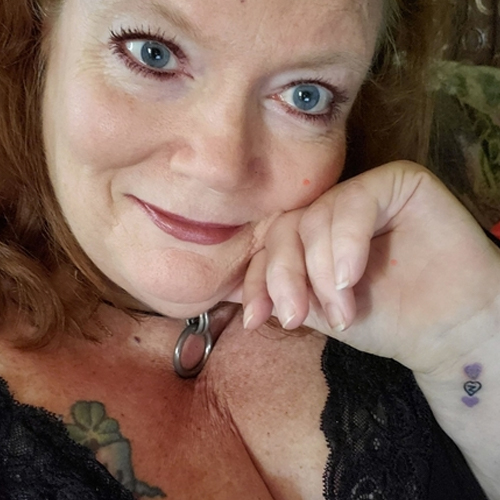 Bebe is a polyam, cis, het, designated 'Community Service slut' who uses sher/her pronouns. She thrives happily in an autonomous 'polyexchange' relationship with her Owner, Daddy & love, Invictuz for the last two years, and is in service to Sir-Will.
Bebe has served in many different capacities in her dozen+ years in the community. You may have encountered her infectious smiles & laughter while presenting and tabling for NCSF at events around the country. She is currently in her sixth year on the Board of Directors for NCSF, serving as Coalition Partner Liaison, helping to keep group leaders from around the country connected, sharing info & best practices. She has held many offices in her home group, StL3, out of St Louis, MO, from MC Chairperson to Executive Board Member. During COVID, she founded the 'Submissive Safe Call', a discussion group for those on the 'right side of the slash'. She is founder of StL PolyHarmonic Group, for those practicing polyamory & power exchange. Bebe is a Certified Sexual Assault Victim Advocate, an IT Professional and mother to a TNG Kinkster! In 2020, Bebe was SO Very Honored to have been chosen as the recipient of the Leather Leadership Conference (LLC) 'Service Leadership' Award!
She finds joy in service (of course!), sharing knowledge, empowerment and personal responsibility. In her personal life, Bebe loves Loud & Live music, relaxing with good friends, good bourbon & cigars. She lovingly spoils both her partners, her boxer pup mix, Xena, and Invictuz's boxer girl, Jazzy.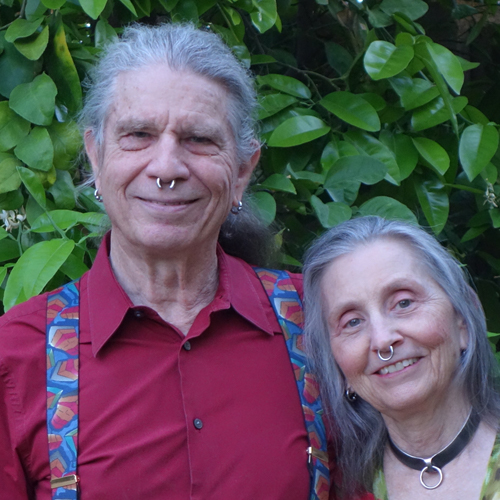 Master Bert & slave nadine

(He/Him) & (she/her)
the science of bdsm team
DR. BERT CUTLER (AKA Master Bert)
earned his Doctorate from The Institute for the Advanced Study of Human Sexuality (with his dissertation on Long Term BDSM Relationships). Retired as a professor of film, Master Bert is a founder of the Arizona Power Exchange, Inc., a founding board member of Butchmanns Inc. (active through 2015), a former board member of MAsT International, a former board member and current IRB member for the Community-Academic Consortium for Research on Alternative Sexualities (CARAS), a retired presenter at BDSM conferences and events, and holds the title of International Master 2003. He has an ongoing interest in intentional authority transfer relationships, an oldtimer's view of the BDSM community, and a history of positive community relations and good will.
NADINE CUTLER (AKA slave nadine) is a licensed massage therapist, a research assistant, a founder of the Arizona Power Exchange, Inc., an instructor at Women's Butchmanns Experience since its first event in 2004 (active through 2014), a faculty member at Butchmanns Pansexual Experience (2010 through 2014), and holds the title International slave 2003. In 1984, she was formally collared by Master Bert as his slave, best friend, and collaborator.  Her current interest is how early gender-training skills discount one's self, partners, and others and how to retrain one's skills for intra- and interpersonal connection.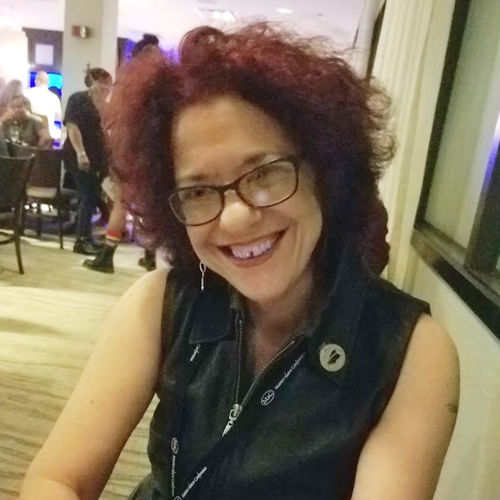 Dr. Gloria Brame

(she/her)
Legendary author, internationally renowned sex therapist, and long-time lifestyle dominatrix, Dr. Gloria G. Brame has been a pioneer of BDSM/fetish study, education, research, and advocacy for over 30 years. She published the classic BDSM bestseller, Different Loving in 1993. Since then, Gloria's maintained a passionate commitment to helping sexually non-conventional people.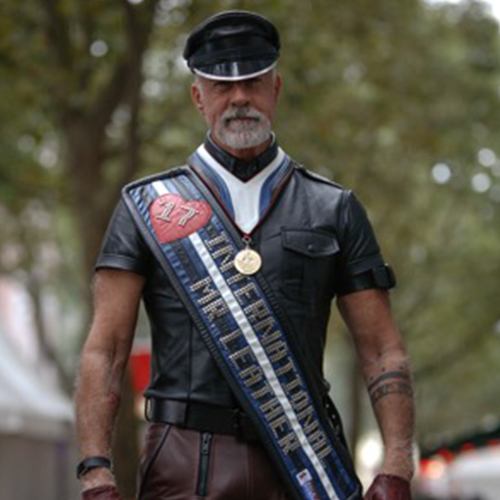 International Mr Leather 2017
Ralph Bruneau is International Mister Leather 2017, aka IML #39. He competed at IML as Mr. GNI Leather 2016. He holds the distinction of being the only naturist title representative to have made the Top 20 at IML and is the oldest man to have been named IML.
Ralph was an actor in NY and LA. He started his professional life as "the boy" in "The Fantasticks", appeared in "Falsettos", soaps, TV, film, and created the role of Mike Doonesbury in "Doonesbury" on Broadway. In the mid–eighties, he became involved as a para-professional at the Shanti Project working as a hospice volunteer. The AIDS crisis led him to change careers.
Dr. Bruneau has a Masters and Doctorate in Clinical Psychology, has a sex-positive, kink-positive practice in LA, and has been nationally recognized for his contributions to the field of Marriage and Family Therapy in California. He is actively involved in the campaign to end Conversion Therapy working with NCLR's #BornPerfect campaign. He is on the founding Board of the Los Angeles Gender Center, a Board Member-at-Large for CLAW, a team leader for Team Friendly SoCal (Mr. Friendly (+;), and the President of Avatar Club LA. He was honored as the Payaso Leather Man of the Year 2017 and was named George Wong Person of the Year 2018 by the Los Angeles Leather Coalition.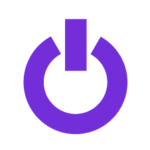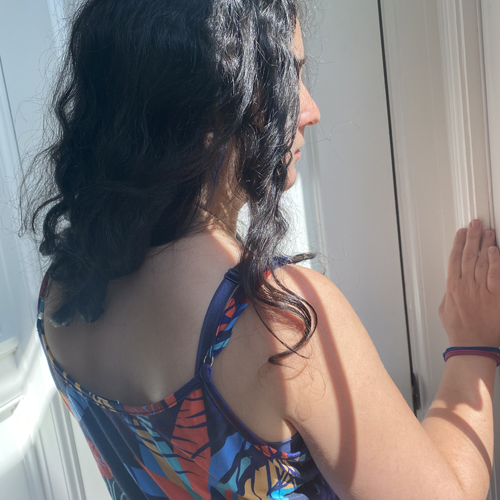 Bunny is an admitted attorney in the state of New York. There she worked as an assistant district attorney for many years before shifting gears into civil practice. She currently teaches criminal justice classes at a local college and has volunteered her time to veterans seeking legal assistance with trusts and estates-issues. Bunny has been in and out of the kink community for many years and is excited to bring her professional experience and knowledge to support and serve the M/s leather community.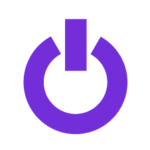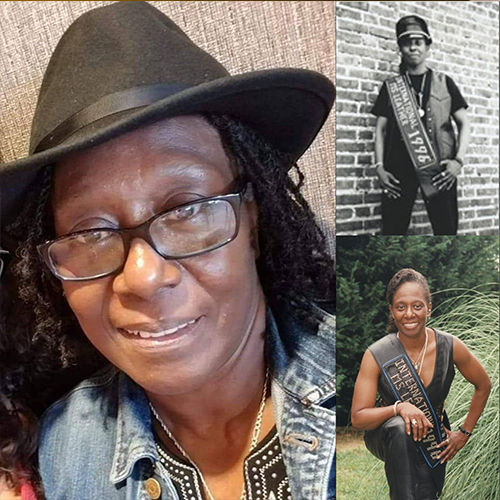 Jill Carter created the Mr and Mrs. World Leather Competition and was the first African American International Ms Leather (IMsL) in 1996. Jill's platform for her title year was, "Each One Teach One" and they worked tirelessly that year to raise fund for the Leather Archives. They, along with Vi Johnson, went on to co-create The Carter Johnson Leather Library which is a floating library that archives books, magazines, posters, art, club and event pins, newspapers, event programs and ephemera related to the Leather community.
Among their many accolades, Jill is the former President of the Mid Atlantic Onyx Pearls, the Pantheon of Leather Woman of the Year 1988 laureate, and Recipient of the NLA International Order of Merit.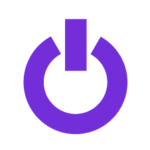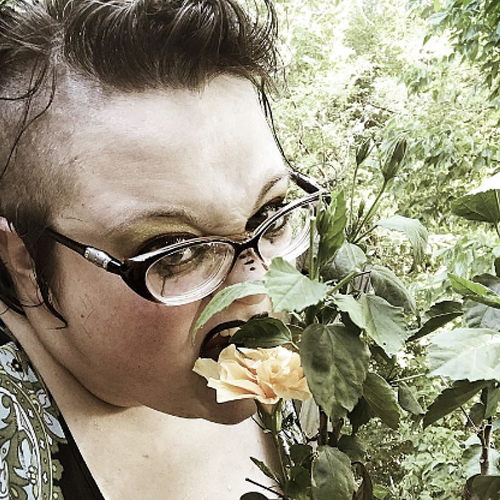 Aliases- Tentacled Shebitch/ That Squid Bitch / That Squid Witch Leader of Anomaly of Arkansas, and the Producer of KAMP 2020, FROST 2020, Cirque 2021, as well as several smaller scale in-person events for the local community in the before times. They got their start in the community by stumbling into a dungeon in downtown Chicago one day and making a fool out of themself but didn't officially join the community until a couple of years later, between the Louisville and SEIK communities.
They are ZGreatestShowman's slave, a tentacle and potato enthusiast, with a penchant for the nerdier, more spiritual side of the lifestyle.
"We're all capable of the most incredible change. We can evolve while still staying true to who we are. We can honor who we've been and choose who we want to be next. Now's your chance! How bout it?"
~ The 13th Doctor – Doctor Who, "The Woman Who Fell to Earth"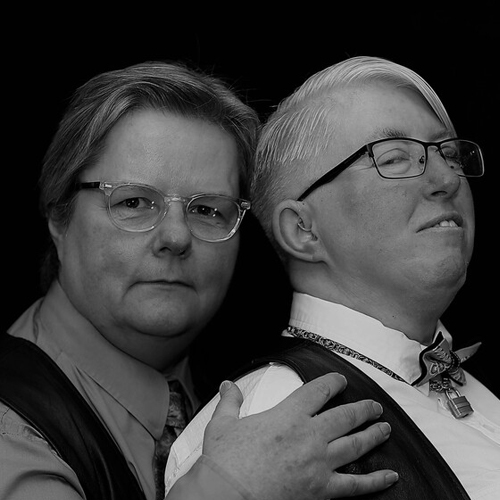 Ms. Kelly Chance & boiDi

(she/her & he/him)
Ms. Kelly Chance has been an active member of the Northwest BDSM community since 1999 when she attended her first munch in the Tri-Cities, WA and quickly became involved by volunteering with the local group. She served on the board of Five Rivers Energy Exchange in the Tri-Cities. After moving back to Seattle in 2004 to be with her Master, she became an active in the Seattle community as member of the Center for Sex Positive Culture and is a founding member of Seattle MAsT. Ms. Kelly is on the Board of Directors of Evergreen Leather Events which produces Leather Reign, a Seattle based conference and worked on the Kink LINCS Organizing Committee. She has been in service to Master Duane's since 2002, and is currently Mistress/Master in her relationships with tiger and slaveboi Di. Ms. Kelly is Northwest Master 2017. She has taught classes at Southwest Leather Conference, Southeast Leatherfest, Kinkfest, In the Woods, Paradise, Vancouver Edge, Kitsap Aces, Northern Exposure, The Gathering, and Northwest Leather Celebration. She credits much of her current sense of self to her BDSM /Leather journey and continues to learn and grow as she interacts with both her teachers and her students.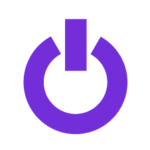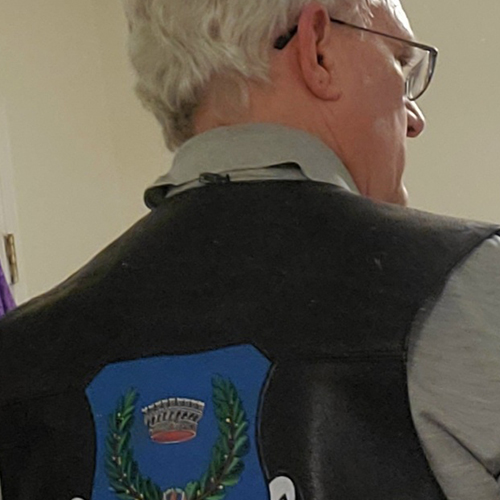 slave Charles, is owned by Lady O, Master of the House of Rubicon. slave Charles was collared by Lady O in 2013 and they were married in 2020.
slave Charles began his journey in the BDSM community in 2008 as a charter member of the Baldwin Alternative Lifestyle Leather Society (BALLS) on the eastern shore of the Mobile Bay, AL. He was mentored by its founders, Master Robert, and slave Jo. slave Charles came to the Washington DC area for work and met Lady O in 2011.
Over the course of his journey, slave Charles has grown through the dynamic with his Master, serving the M/s community. He currently leads the DC Pan-type meetings; he is a graduate of the MTTA, and Butchmanns Experience. In 2017 he received the Master/slave Conference Slave Heart Award. Charles has presented "Where is Strength" at the S-Type Symposium in 2020. He has developed and presented, with Master BenMartin, a workshop on public speaking "Finding Your Voice."
Active in MAsT Washington, DC Pan, a staff member with the MTTA, on staff at the MsC. Additionally, slave charles volunteers as a staff member at the Crucible, and at Camp Crucible, an annual event north of Baltimore.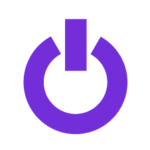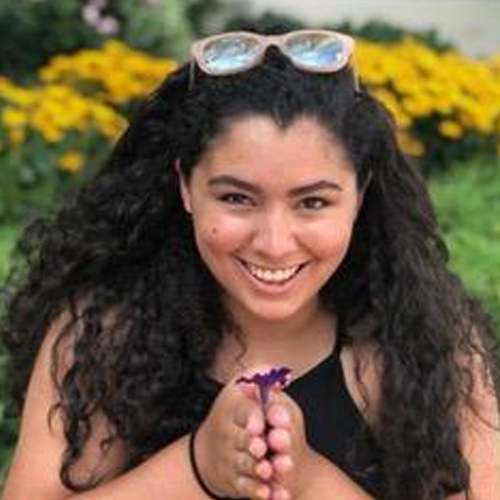 Coco has been in service to Master Dante Amor since June of 2020. She has been involved in the Baltimore BDSM/Kink scene for roughly three years and has had the privilege of connecting with some truly incredible folks along the way. Coco considers MAsT: Laurel her "home" chapter. She also regularly attends MAsT: Metro NY and MAsT: DC Pan when it's not a school night! She was the founder and Coordinator of the POC Special Interest Group (SIG) for the Baltimore Educational and Social Society (BESS) as well as the secretary of BESS from 2018-2020. Her roots in the community may be new, but they are strong! She hopes to continue nurturing those relationships as well as develop new ones as opportunities arise!
Coco graduated with a B.S. in Deaf Studies and is very passionate about dismantling systemic ableism and normalizing accessibility.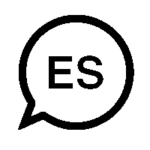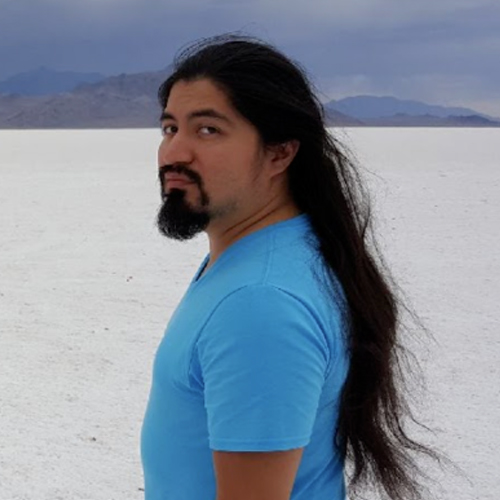 CreamDream has been involved in alternative lifestyle scenes since 2009 in Atlanta. An active Leather man who identifies as a slave, he serves the community by advocating for positive POC (people of color) and male submissive/slave spaces, participating on panels, presenting at conferences, peer-mentoring, and volunteering. CreamDream also serves as Co-Director of MAsT Atlanta Central, co-leader of Black Atlanta Munch, and is a Librarian/Curator for the Carter/Johnson Leather Library and Collections Atlanta Annex. He lives his life in a Master/slave dynamic with MsDDom, enjoys the camaraderie of leather and kinky folks, and travels often to participate in lifestyle events across the U.S.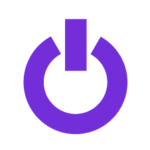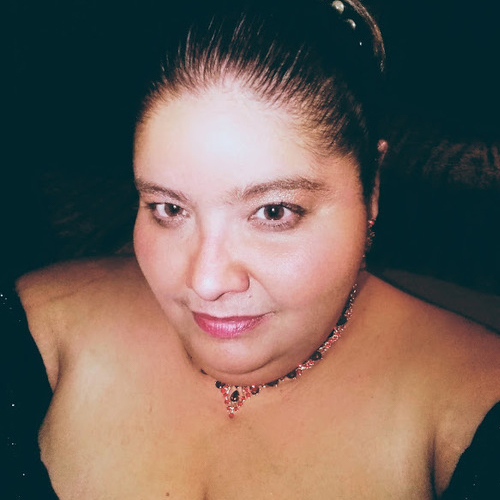 Isabella Cross / slave maya is a Latinx Queer ethical non-monogamous Leather femme switch. Her journey into BDSM/Leather began circa 2015 at the CSPC in Seattle, Wa during Sexploration. It took her three tries to get through the door, but once in, she never looked back!
Her desire to share this amazing life has led her to be in joyful service to local organizations such as Everett Poly, MAsT: Everett, MAsT: Seattle, Everett Leather Alliance and The Gathering NW. She has presented for Everett C.E.O., The Gathering NW, Leather Reign, Everett Poly, The Flame Conference and Cirque du Earth.
Isabella can be found most days happily producing, presenting, advertising, doing social media and/or moderating for virtual conferences such as The Holy Fire Conference, Pacific Rim 2021, UPRISE! Welcome to the Dawn, The Gathering NW 2021: A Community Ignited, MsC Worldwide, Service Oriented Conference (SoC) and Leather Reign Redux 2021. Education is one of her passions! She is also in service to MAsT Seattle and MAsT Everett as secretary and recently took on the role of NW Regional Assistant for MAsT International.
Isabella Cross / slave maya is in service and devotion to Gene as His property, slavegirl, masochist and pony. She shares part of her journey with partner Master Hope who was the first person to mention the word Leather and the rest was history!
She is honored to be in a Leather family with MAsT Everett Director Xavier and co-director slave darby and it is privileged to be in a mentorship relationship with Xavier.
Her biggest joy and passion is to connect with all in her community and to provide both an opportunity and a safe space of inclusivity, acceptance, mentorship and growth.
Her favorite line: All beginnings are valid. You belong here. Welcome!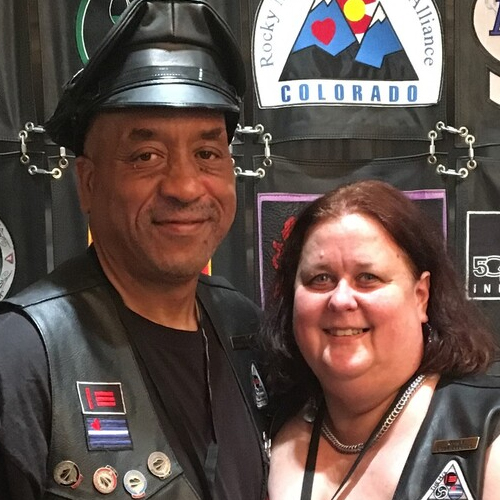 Master D & slave Passion

(He/Him & She/Her)
Master D and slave passion are approaching 20 years as part of the D/s and then M/s community. Education and outreach have always been their focus for themselves as well as others. In so doing, they created the M/s Gathering to offer both, in a new and different way. Master D, a member of the producing team and slave passion, the Executive Producer, redirected their energy following their title year as the 2012 Northeast Master/slave pair. Master D serves as the chapter director of MAsT: Wilmington, he has presented at numerous conferences throughout the US and served as a judge for various contests. Slave passion was the founding chapter director for MAsT: Cherry Hill and serves as a staff member for MsC and MTTA. Throughout the years, they have served in producing or staff roles for many groups and events including BlackBEAT Philly Metro munch, Philadelphia Leather Pride Night, Bootcamp, LLC 2014, MsC, From The Top, MDC (Master Dominant Consortium), Submissive SCENE and slave passion served on the boards of the Leather Heart Foundation and MAsT International.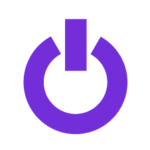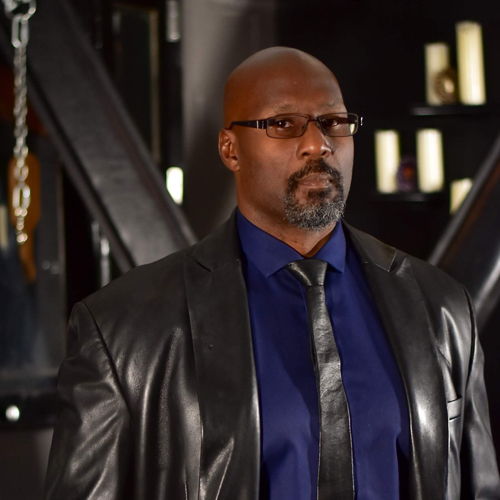 Master Wrath Daddy

(he/him)
WrathDaddy is the 2019, 2020, and 2021 Heartland Person of Leather, a horror and erotica author, former heavyweight kickboxing champion, former MMA trainer, former owner and proprietor of The Bacchanal, and a badass motherfucker who enjoys doing badass shit with other badass motherfuckers. 
WrathDaddy has been a full-time and active member of Austin's BDSM community since 2013, though he has been in and out of the kink community since 1991. Since then he has been a board member at large for GWNN (Group With No Name) one of Austin's oldest and largest BDSM groups, from 2015 through 2016, co-chairman of the GWNN Bash in 2015 and 2016, a mentor in the Austin Mentor's Program, Diversity Lead for Flame Conference 2021, and has presented workshops for SAADE, GWNN, Desert Dominion, Wicked Grounds, Flame Conference, Threshold, AHS Kansas City, and other local and national groups on topics ranging from the Daddy Dom/ baby girl dynamic to rough-body play, Diversity and Inclusion, knife-play, and Chokes for Sex and Submission. In 2019 he was a judge for the first Leather Littles competition at Show Me Leather. 
He is the author of Kinky Adult Bedtime Stories (For littles, babygirls, and bois) and All The Kinky Kinksters From A to Z, as well as the erotic horror novels 400 Days of Oppression, Master of Pain, and the BDSM dark romance novel, Fight For Me, the poetry and short story collections: Cupid In Bondage, If You Died Tomorrow I Would Eat Your Corpse, and many others.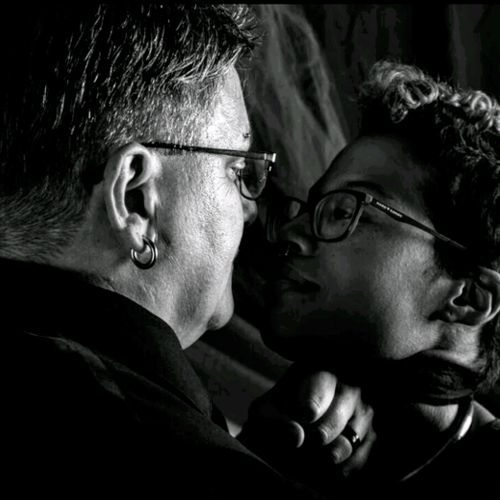 Sir DaddyDaun
& slavegirl j

(She/Her) & (she/her)
Sir DaddyDaun began Her leather journey in the early 90's when She followed Her interest in service. Since then She has served the Her communities as a presenter, Den Daddy, panelist, mentor, tally Master, stage manager, volunteer, judge, keynote speaker, board member, titleholder and Prince XXXVIII of the Imperial Sovereign Rose Court. slavegirl j was raised in the Leather community by queer, kinky, POC parents which cultivated a deep connection to service. girl j is passionate about sharing how she navigates serving her Master who is both an elder of the community and has Multiple Sclerosis. she is proud to be on staff as Volunteer Coordinator for MsC WORLDWIDE 2021 and BUTCH Voices 2021, both fully virtual educational and social weekend events. Together T/they serve as Northwest Master/slave 2016, International Master/slave 2017/2021, and staff members for Northwest Leather Celebration. T/they are also honored to have received the 2020 MAsT International Presenter of the Year Award. When not presenting or relaxing, T/they can be found in T/their semi truck traveling across the country with T/their cat Spirit.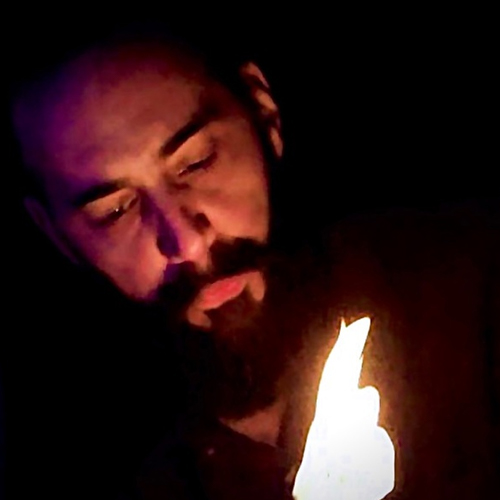 Master Dante has been formally active in M/s for 20 years and owner of Slave Gaia Amor for 15, a polyamorous Master/slave relationship by design from its inception. This expanded into a polyfidelitous household when Sarah Amor joined his leather family and again when Coco entered his service in 2020.
Loquacious pusher of buttons, tipper of sacred cows, and a certified clinical hypnotherapist for over two decades. When it comes to authority-based relationships, Dante has always focused on the emotional, psychological, and interpersonal dynamics first and foremost.
A firm believer that mastery is a continual work in progress requiring ongoing self-inquiry, personal development, vulnerability, and a willingness to support others, he is currently in service to the community as: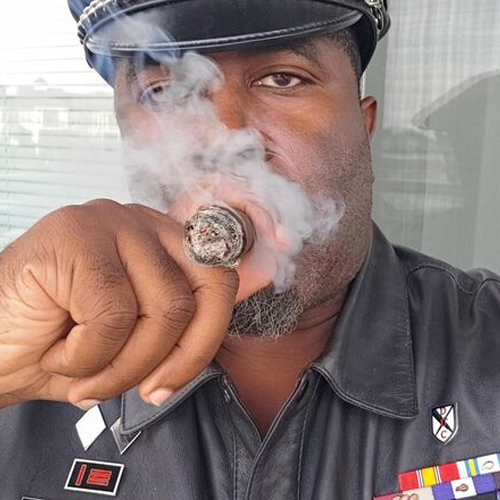 Master Mason deRou

(He/Him)
Master Mason deRou is a primal Master who began his walk into the public kink scene in 2009. He has dominion over slave akasha and together they form La Maison deRou. Mason is also the commander of La Meute de Rougaroux (The Rougarou Pack). He is a uniform fetishist, pony trainer, erotic photographer, and also loves the littles! Mason leverages his relative youth to build bridges among several kinky tribes and subcultures, allowing the voices of both past and current generations of kinksters to be heard. Mason has presented at BESS, Black Rose, CLUE, Weekend Reunion, and several MAsT chapters. Mason is the president of the Master-Dominant Consortium and is one of the founding members of the Leather Houses of Color Coalition. He is a member of MAsT DC Pan and MAsT Washington and is also an alumnus of the MTTA Academy (Master Training XX). Mason resides in southern Maryland.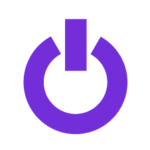 Miss Dion is a Black Female Master. She's also polyamorous. She fully embraced her authentic self and immersed herself into the kink community in 2014. She found a home in the M/s and Leather Community through attending MAsT Meetings, The M/s Gathering, MsC, and participating in other educational opportunities. She's a disabled Army Veteran and a retired Mental Health Clinician with a PhD in Psychology. She's a concrete analytical linear thinker who lives by an internal moral code much like the Military's Code of Conduct. Although retired from the clinical field, her passion to help others work through their challenges as they pursue a more self-aware and fulfilling life remains. She's active in the BDSM and Leather Communities and enjoys educating and presenting on how to navigate mental health challenges individually and within Power Exchange Dynamics. She can be found as "MissDion" on Fetlife.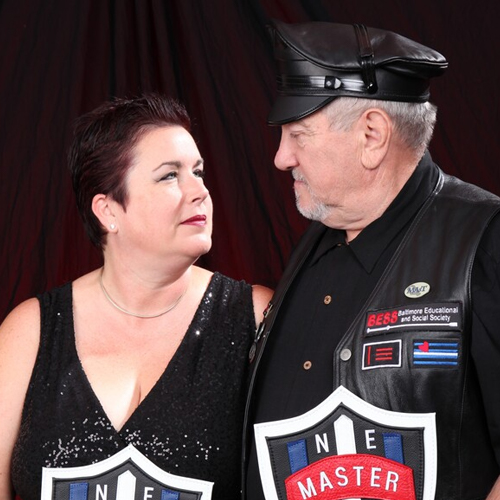 Master Don & orja

(He/him/his) & (She/hers)
Master Don – The journey in the lifestyle began in 1956 when he was eighteen years old. That journey of exploring and learning continues to this day. He is of the belief that we are never too old to acquire knowledge. He feels that there is much to learn by attending events sponsored by lifestyle organizations. As a retired educator, he appreciates the opportunity to help others explore, enjoy, and learn all they can in their exploration of BDSM and particularly the Master/slave dynamic. He is the proud Master and owner of orja, his cherished slave of 25 years.
Master Don is or was a member of several groups and organizations which include MAsT Washington, MAsT-Baltimore, NDDs, and the Northeast Dominants Forum, as well as several private discussion groups. He was the Chairman of the BESS Board of Directors and was the Assistant Director of MAsT-Baltimore. He will be bringing the experience of 64 years to those interested in the Master/slave lifestyle.
He and his slave have been presenters at the 2007 Black Rose XX event, BESS 2007, 2008, 2009, 2010, and 2011, the 2008 NDDs Boot Camp I, the 2009 NDDs Boot Camp II, the 2011 NDDs Boot Camp IV, 2014 NDDS Boot Camp, The Floating World 2008, MAsT Philadelphia, and were presenters and/or panelists at the Master/slave Conference in 2007, 2008, 2009, 2011, 2012, 20013, 2014, 2015, 2016, 2017, 2018, 2019, Winter Solstice 2010, South East Leather Fest 2010 & 2011, South Plains Leather Fest 2017, Alternative Expressions 2010 & 2013, MAsT Wilmington 2010, Philadelphia Leather Pride Night 2010, Joint MAsT Meeting (Washington, DC) 2010 & 2013 and Touch of Flavor 2013.
Master Don was the 2014 NE Assistant Representative for MasT International (January to February) and the 2014 NE Representative for MasT International (remainder of the year).
As the 2010 Northeast Master, he presented many classes with orja during their title year at numerous conferences, events and venues.
Master Don was presented with the Master Heart award at the 2015 Master/slave Conference
orja:  orja is owned, in service, and married to her Master, Master Don and has been for 25 years. Their primary relationship is that of Master and slave. She brings 26 years of experience to the table.
She is active in her local communities and is or has been a member of a number of groups and organizations which includes MAsT DC Pan, BESS, Black Rose, MAsT-Baltimore, MAsT Wilmington, NDDs, MAsT Laurel Women as well as several private discussion groups. She has presented at the 2007 Black Rose XX event, BESS 2007, 2008, 2009, 2010, the 2008 NDDs Boot Camp I, the 2009 NDDs Boot Camp II, the 2011 NDDs Boot Camp IV, the 2014 NDDS Boot Camp, The Floating World 2008, MAsT Philadelphia, and was a presenter and/or panelists at the Master/slave Conference in 2007, 2008, 2009, 2011, 2012, 2013, 2014, 2015, 2016, 2017, 2018, 2019, Winter Solstice 2010, South East Leather Fest 2010 & 2011, Alternative Expressions 2010 & 2013, Joint Mast Meeting (Washington, DC) 2010 & 2013, BESS PE Sig 2015, as well as other venues. As the 2010 Northeast slave, she presented many classes with Master Don during their title year. She served as a judge for the 2017 International Master/slave Contest held in Dallas, Texas.
She was on the Executive Board of MAsT Baltimore and is on the Board of Directors of MTTA Inc. She currently serves on staff at The MTTA Academy. Other positions include 2012 Assistant Representative of the Northeast Region of MAsT and 2013 Representative of the Northeast Region of MAsT.
She was the producer of BESS's Charm City Fetish Fair held in Baltimore for four years.
She is proud to have achieved the following awards:
2009 slave heart award (Master/slave Conference)
2009 MAsT International Presenter of the Year
2010 Northeast slave
2019 Slave Affirmation Recipient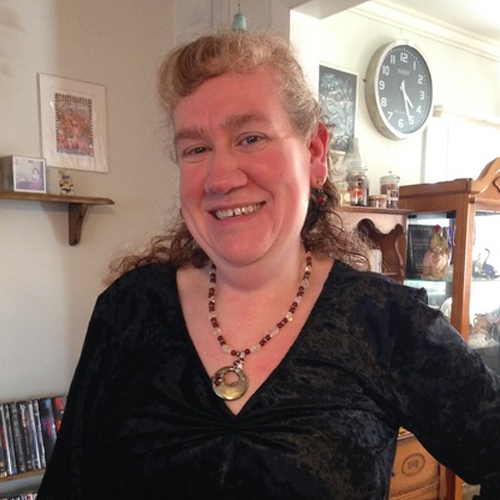 Dr. TammyJo Eckhart
(She/They)
Dr. TammyJo Eckhart, PhD, has been part of the BDSM Scene since 1989 when she discovered online communities that helped her put terms to the types of sex and relationships she'd been having since her teens. It wasn't until her move to New York City in 1992 that she found an offline community and became part of it. She has served on the steering committees of two university kink organizations, Conversio Virium (Columbia University 1994-1997) and Headspace (Indiana University 1997-2003) as well as helping organize the Applemunch (NYC 1995-1997).
Several small presses and a handful of large presses have published TammyJo's fiction and non-fiction since 1996. Her most recent non-fiction kink-related work is "Claiming My Nine Powers" in
Kintsugi: Powerful Stories of Healing Trauma
. Her first YA LGBTQ+ positive urban fantasy novel,
True You 101
, came out in October 2020.
A skilled storyteller and former educator, TammyJo enjoys traveling to read her fiction (or non-fiction), sell/sign books, and lead workshops and discussions on various aspects of BDSM, gender & sexuality, or the literature, culture, and study of science fiction, fantasy, horror and other types of speculative fiction. She has been a panelist, Game Master, and speaker at multiple kinky conventions, professional science fiction and fandom events, and for private organizations. She is currently a member of BED (Brame's Education Directory) for kink educators. In 2019, she was given the
Master Jack McGeorge Excellence in Education Award

 
at the Master/slave Conference in the D.C. area.
A huge but picky science fiction, fantasy, and horror fan, TammyJo is also a prolific book reviewer writing 2-6 reviews each month. Her review shelf generally stores around two dozen books at any given time, so she has been known to turn down offers to review books when one just doesn't seem to fit into her fields of interest or experience.
TammyJo earned her PhD in ancient history with minors in women's history and folklore in November 2007 from Indiana University in Bloomington. She uses both her scholarly knowledge and two decades of teaching experience in her reviewing, writing, and storytelling. She has consulted with authors and publishers on history matters for non-fiction and fiction works.
TammyJo lives in Indiana as head of her poly, kinky household.  She has a husband (since 1992) and a slave (since 1999) whom she loves dearly and manages daily. They feel lucky to all be living together since the COVID19 pandemic hit the USA.
Feel free to learn more about TammyJo at
https://www.tammyjoeckhart.com
follow her latest adventures on various online communities you can find at her main website.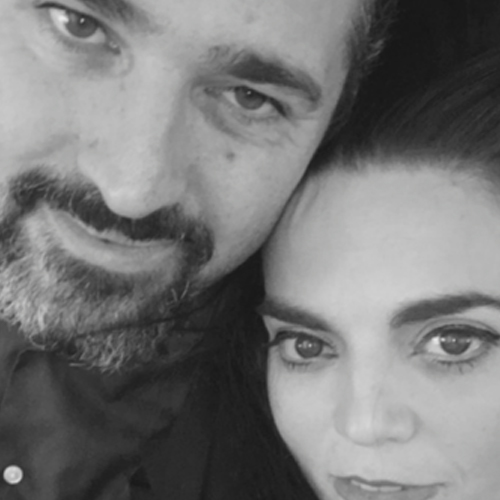 Sir Edgar & Poe's little raven
Sir Edgar and Raven are a M/s couple from Northern New Jersey They have been in a monogamous 24/7 M/s dynamic for over 4 years. They are currently the 2019 North East Master/slave title holders.
Sir Edgar began his journey in the BDSM lifestyle early 1990's in Northern Jersey and NYC. He is an educator and Graduate of MTTA.
Raven is the property of Sir Edgar. She is a Lifestyle Business owner, Educator, Advocate, Abuse Survivor, and slave. With over 20 years in the lifestyle slave raven is also a graduate MTTA Together the currently run the 4C's Munch in Bridgewater New Jersey. They are the founders and Directors of MAsT Clifton.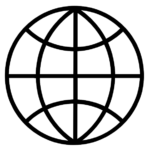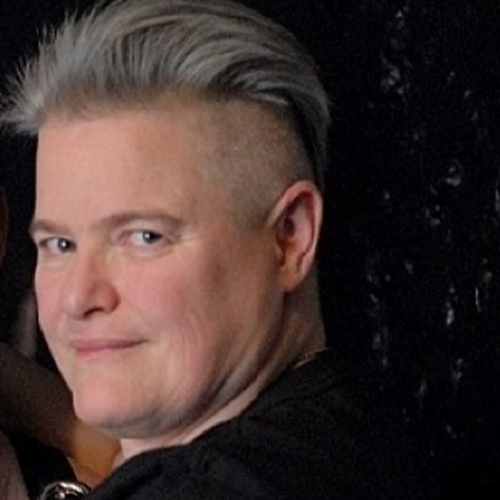 Master T'Hayla Ferguson
(

He/She Him/Her

)
Master T'Hayla has been teaching and facilitating a wide variety of kink topics for a wider variety of sexual outlaws of every kind for more than 20 years. She has appeared at events like Desire, Beyond Vanilla, Black Rose, Southwest Leather Fest, Pacific Friction, Toronto Leather Pride and MsC. He finds power exchange endlessly fascinating and spiritually moving. This vast community of kinky friends and kindred spirits…the new, the old, the proud, the powerful, the curious and the shamelessly is truly home! T'Hayla has been co-leading the Toronto chapter of MAsT with her slave Gillian for over 9 years. T'Hayla is thrilled to be back home and presenting at Master/slave Conference 2021.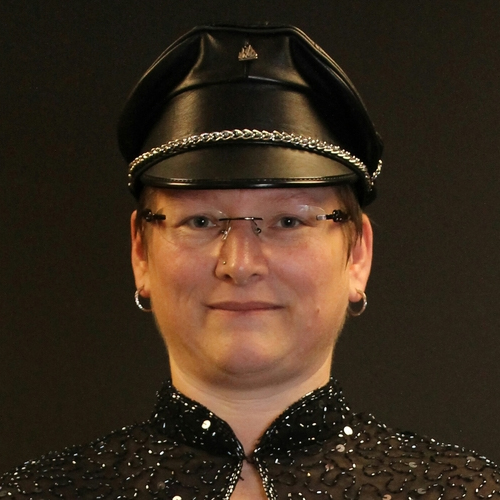 Master Fire is a female Master currently from the mountains of West Virginia. Her interest in SM, as well as Ds and Ms relationships, began in the late 1990s. She attended her first MAsT meeting in Winston-Salem, North Carolina, in 2001, and since that time, has co-founded, led or otherwise served, various lifestyle organizations, and volunteered for numerous events. She is the author of Manual Creation: Defining the Structure of an Ms Household, an endeavor that began with her personal household manual, inspired by the late Jack McGeorge. She is the Northeast Master 2015 and her latest community involvement has included the Hard Pink Sisterhood and an online M-type video chat group. In addition, she is an ordained neo-pagan metaphysicist, a physicist, a writer, and an artist. Master Fire has found that Mastery isn't just part of her spiritual path, but is the path itself, the practice of which facilitates an unusual connection with the people who choose to serve her.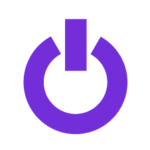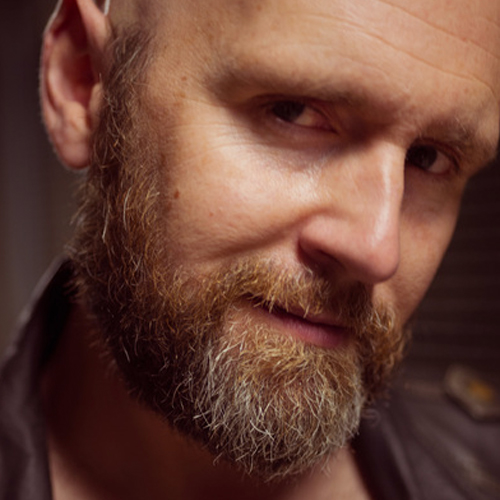 Anton F is the author of The Heart of Dominance and The Dominance Playbook. He's held several offices with the Society of Janus and been a leader and teacher with San Francisco Sex Information.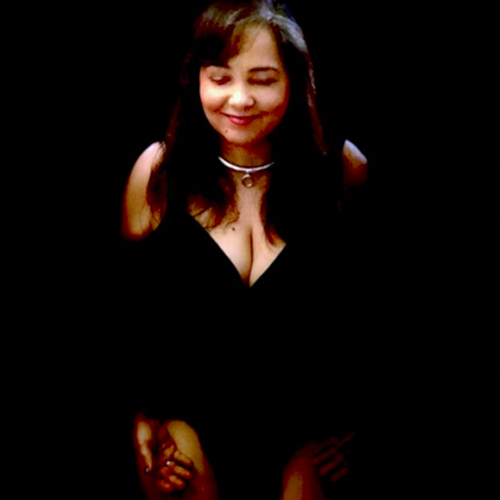 Slave Gaia first came to understand her slave heart twenty years ago in South Africa where she was born, raised, and active in the local community as both a participant and presenter. She then moved halfway around the world to New York City to be collared by Master Dante Amor, who she has had the privilege of serving for fifteen years.
She possesses a deep passion for community service, an outgrowth of embracing it as her chosen family. Her dedication to loving and caring for others is one of the most natural expressions of her slavery as evidenced by her being such a shamelessly compulsive hugger. She is the Treasurer and Secretary of MAsT: Metro New York, Operations Staff for The Poly Exchange, an associate member of the Onyx Pearls NY/NE, and proudly supports House Amor, her polyfidelitous household, in all its endeavors.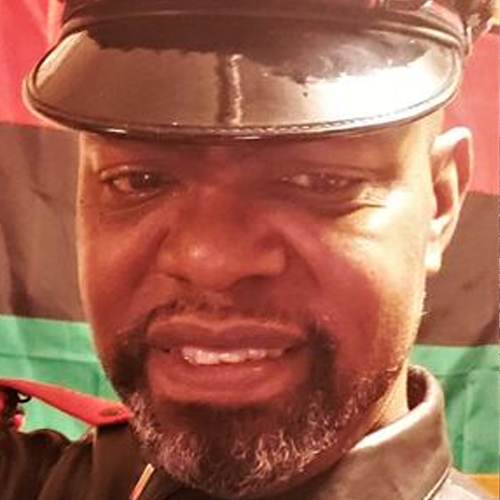 Sir Guy (he/him) is a Dominant Leatherman who has been active in the lifestyle for over 15 years. He heads the House of the Black Panther, a Leather Household committed to Honor, Heritage, History, and Humility. He is an Emeritus Board Member of The Eulenspiegel Society (TES), former Director and Facilitator of MAsT Metro New York, Founder and facilitator of The Dark Lair: BDSM Support and Education for People of Color, an Associate Member of ONYX Southeast and the Dyke Uniform Corps. He won the International Power Exchange 2013 title.
As a lifestyle educator, he has presented for over 60 organizations on a diverse array of lifestyle subjects.  He delivered the keynote address at Beyond Leather 2014, the "Our Traditions Live" address at the Master/slave Conference 2015, the Keynote Speaker at South East Leather Fest (SELF) 22,  a Historian for Leather History Preservation Weekend 2019 and a keynote speaker for 2021's Uprise! A Celebration of People of Color in Leather and Kink. Sir Guy was winner of the 2014 Beyond Leather Community Achievement Award and nominated for the Pantheon of Leather Man of the Year award among others in 2014 and received the ONYX NY/Northeast "Associate of the Year" award in 2015.  He is the recipient of the MAsT International 2020 Members' Choice 2020 Presenter of the Year Award.  He is a contributing author to the anthology Our Lives, Our History: Consensual Master/slave Relationships from Ancient Times to the 21st Centuryand Raven Kaldera's newest release, Mastering the Art of Mastery. Interviews with Sir Guy also appear in Dr. Gloria Brame's, A Different Loving Tooas well as the New York Times and other periodicals.
A uniform enthusiast, former NYC police officer and NY State certified Emergency Medical Technician, Sir Guy participated in rescue efforts at Ground Zero on 9/11 in NYC and at Hurricane Katrina in Louisiana and volunteered at the 9/11 Tribute Museum.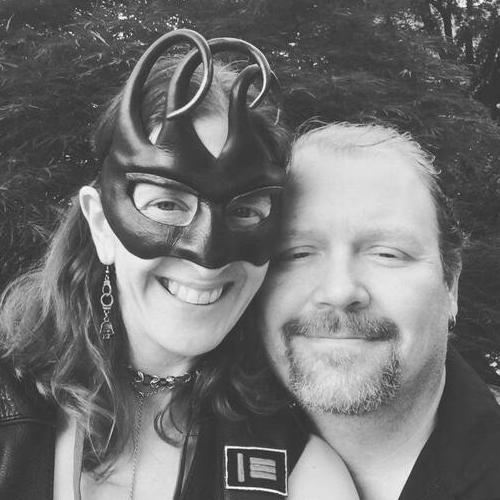 Master IceDog
& slave ravyn

(He/Him) & (she/her)
Master IceDog has lived a life focused on introspection, challenging oneself through personal growth, and empowering others to be their best selves. He serves the community through supporting individuals, especially when it comes to Masters supporting Masters.
slave ravyn's desire to serve others has led her on a professional journey to become a mental health professional, coach, and trainer.
Together, they are honored to share their knowledge with groups and individuals wherever possible. Educating the next generation and paying it forward is vital for a strong community, and they are proud to share in that responsibility.
Master IceDog and slave ravyn are the 2017 SouthEast Master and slave. They are founding members of MAsT: Raleigh, and the Tobacco Road Chapter of the Red Dragons Riding Club. Master IceDog is currently serving as the MAsT Southeast Regional Representative for 2020-2021.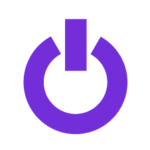 The Goddess Indigo

(she/hers)
MAMA VI'S GENERATIONS SPEAK KEYNOTE
The Goddess Indigo and Robert J. (Dr. Bob) Rubel are kinky research nerds. This Leather hierarchical poly Master/slave duo takes indecent pleasure from translating "definable and repeatable processes" from the worlds of social science and business, and applying them to interpersonal dynamics. 
The Goddess (fueled by her force-multiplier, Dr. Bob) co-directs MAsT Austin; founded and is Directrix of the Female-Led Dynamic group, DOMINA; is a founding board member and current President of Onyx Pearls Lustre Southwest and chairs Austin's 'Authority-Imbalanced Dynamics' munch. Previously, she was host of "The Leather Line" radio show (KPFT, FM 90.1-Houston).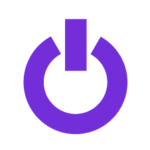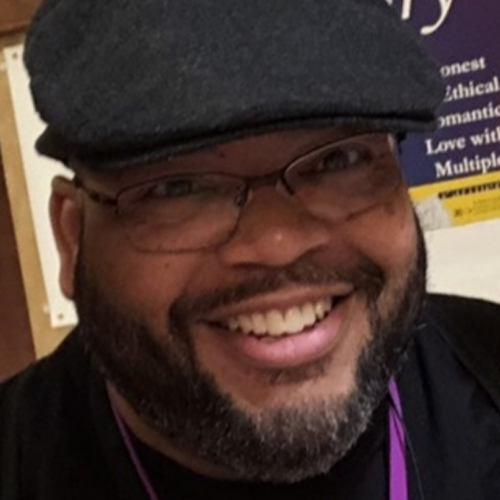 Invictuz is a self-proclaimed nerd, sex geek and consent junkie. He has been actively polyamorous for ten years and kinky for even longer than that. Invictuz became interested in consent as a topic more than five years ago as a personal research project. He is currently working towards a Master's of Social Work degree at the University of Houston to be of even more benefit to his community.
Invictuz lives, works, laughs, and loves in Houston, Texas where he enjoys listening to and playing music, converting from a fat boy to a runner, all things Star Trek, reading, gaming, hockey, cooking and being owned and loved by rescue dogs including a spoiled rotten boxer named Jadzia.
Invictuz has served on polyamory and kink discussion panels, conducted workshops, and recorded podcast episodes on the subjects of polyamory, consent and kink. He is member of NLA Houston, the Gulf Coast Advocate for the National Coalition for Sexual Freedom and a proud member of the Board of Directors for Loving More. Invictuz's website is
www.consentwarrior.com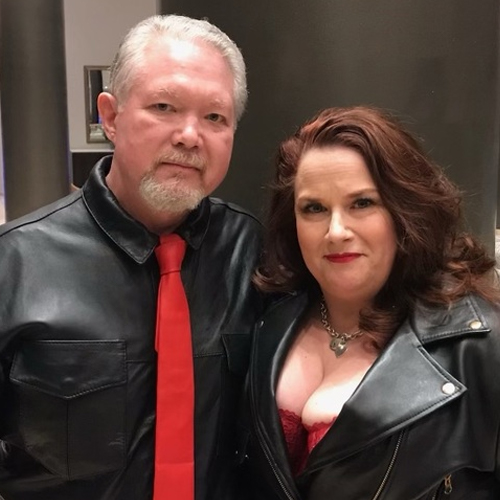 Sir James & slave wendy

(he/him) & (she/her)
Sir James
Sir James feels that we are here to live, love, and learn, and has found true partnership with his slave, slave wendy. Sir James has been active in the Washington DC area since the mid-1990's, exploring BDSM and authority exchange. His strong desire to support educational outreach and self-improvement has led him to present at Black Rose, CLUE, BESS, Epic, and many other regional events and conferences. He has been a Dungeon Monitor for 15+ years, and more recently a DM Trainer. He is an active member of MAsT DC Pan and MAsT Washington, and a graduate of MTTA Master's training. He and his slave are currently serving as Northeast Master/slave 2018.
slave wendy
slave wendy feels her most important attribute is being owned by her Master, best friend, and husband, Sir James. She has been actively involved in the community since 2012. She is co-director of MAsT Laurel and an active member of MAsT DC Pan. She has taught classes at Commonwealth Learning, Understanding, and Education; lead discussions at The Master/Slave Gathering; and various MAsT groups. She can often be found volunteering for events. She is a graduate of MTTA and a member of The Hard Pink Sisterhood. She and her Master served as Northeast Master/slave 2018. In her vanilla life, she is mother to five, feels that coffee is her love language, and in her spare time enjoys … haha, she has no spare time.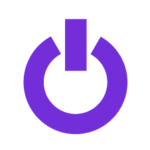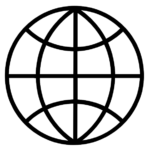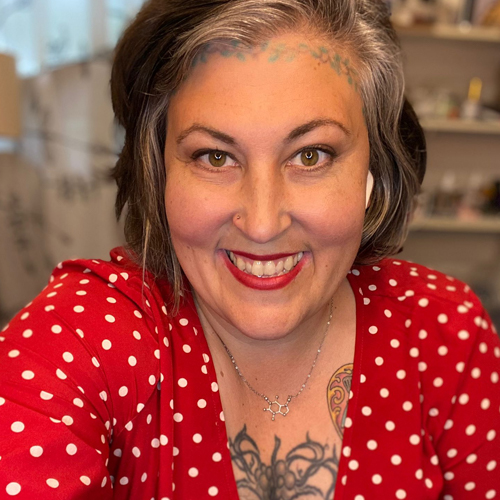 Jay is a Queer Indigenous Dominant.
Auntie is her preferred honorific and is a significant moniker of respect within the Annishinabe community. The Anishinaabe are a group of culturally related indigenous peoples on Turtle Island.
Her vision is to decolonize kink, sex and consent. The Algonquins have, from time immemorial, nourished a rich culture of service, respect, play and diversity. Jay believes that her Indigenous path runs alongside her Leather path. It is both journeys, threaded together, that bring an undiscovered richness to the Kink community. Her path is being mentored and guided by Master DKLeather and Sir Alistair LeatherHiraeth, who she thinks of as borrowed Elders. Sir Alistair is her Daddy and Sir, and always playfully close is UnrulyNerdGirl, who is Auntie's Little Helper.
With a passion for blood and medical play, Jay apprenticed at BlackSun Studios in Montreal, working as a modification artist for many years.
Jay is in service to her many cast iron skillets and is an expert in cast iron restoration. She believes her unique skill is bootblacking for foodies.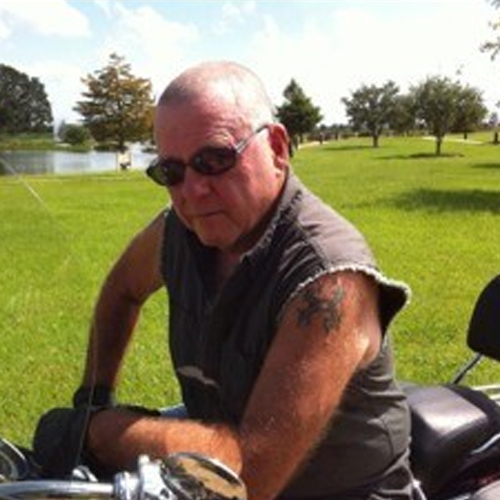 Master Jim, International Master 2001, is a leatherman who has been involved in the M/s, SM and Leather communities for more than 30 years.  During that time, he and slave marsha have presented seminars and weekend programs on Master/slave relationships across the U.S. and Canada.  Master Jim is one of the owners of South Plains Leatherfest-International Master/slave weekend (www.southplainsleatherfest.com) held in Dallas and is a co-owner of the International Master/slave title contest held at South Plains.
Master Jim identifies sexually as a gay leatherman; however, he is comfortable being served by persons of any gender or sexual orientation.  Currently, he is the owner of a biological female slave, slave marsha, who has been in service to him for nearly 24 years.  Master Jim is also the patriarch of his leather family –himself, slave marsha, and slave marsha's mate, Cougar — who all live together. Master Jim also has a Sir/ boy relationship with boy alex from Toronto and he has Keith, aka "Beast", as his man in service.
Master Jim and slave marsha were the recipients of the Jack Stice Memorial Award in 2006 and the Guy Baldwin Master/slave Heritage Award in 2011. Master Jim received the 2004 Southwest Leather Conference Leadership Award and the 2012 Pantheon award for the South Central Region in 2012.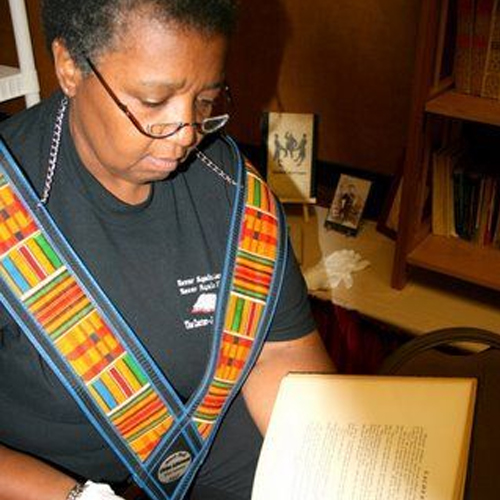 Mama Vi Johnson
Keynote speaker
Viola Johnson is a leather woman, vampire and author who has been active in the leather BDSM scene for over three decades. A mentor and confidante to many in the fetish world, she has a special fondness for the 'boys' of our community, and those who choose to serve as slaves and sub missives. Viola is the wife of Jill Carter, International Ms Leather 1996.
Viola had the distinction of winning the "Lifetime Achievement Award" from Pantheon of Leather and The National Leather Association, making her the only person to receive both awards in the same year. In August of 2007 she was honored with the first Lifetime Achievement Award given by Black Beat. Viola is also the recipient of the Pantheon of Leather "Woman of the Year" award, The Jack Stice Award and the Slave Heart Award.
In January 2012, Viola received within 8 days of the Master Steve's Golden Paintbrush Awards at Southwest Leather Conference in Arizona and the Leather Leadership Award at the Creating Change Conference in Baltimore sponsored by the Gay & Lesbian Task Force. Viola is the author of two books, Dhampir and To Love, To Obey, To Serve. Currently, she is working on her third book, a follow up To Love, To Obey, To Serve.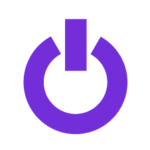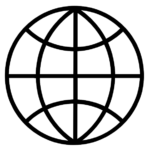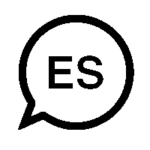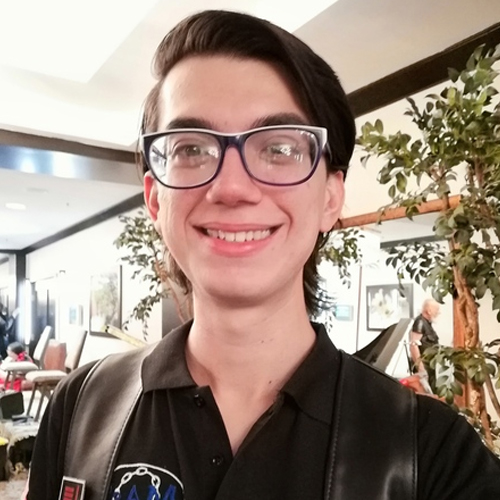 Señor Jota is a Costa Rican lawyer who has worked with national and international human rights organizations. They are co-director of MAsT San Jose and Escena CR, a BDSM organization in Costa Rica, and have attended to 2018 and 2019 MsC. Finally, they are part of Master Taino's Leather Family since 2019.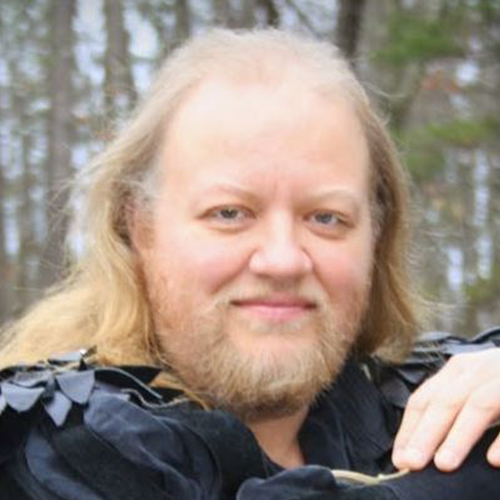 Raven Kaldera is a queer FTM transgendered intersexual shaman. He is the author/editor of 44 books, including "Mastering the Art of Mastery", and "Power Circuits: Polyamory In A Power Dynamic". He and his slaveboy Joshua have been teaching and presenting workshops regularly for many years to the BDSM, Neo-Pagan, Sex/Spirituality, transgender, and other communities. Raven is the 2014 Northeast Master titleholder, and He lives with his big poly family on a homestead in Massachusetts. 'Tis an ill wind that blows no minds.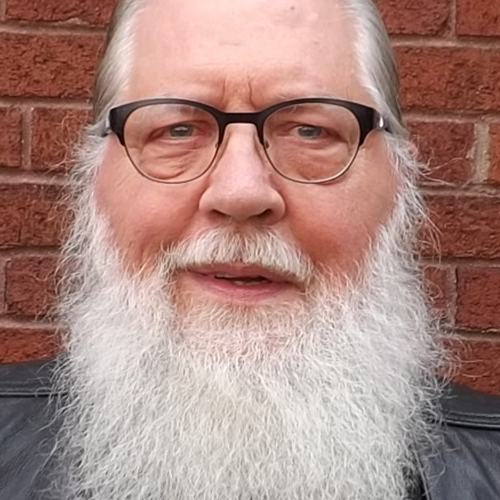 Master Alex Keppeler

(He/Him)
Master Alex Keppeler is the Director Emeritus of MAsT International (Masters And slaves Together), a non-profit education, support and resource group for people living or desiring to live in a Master/slave or other power exchange relationship. During his 7-year tenure as head of MAsT, from which he retired in 2007, the organization more than quintupled the number of its active local chapters and went international when it gained its first Canadian chapter.
Prior to assuming control of MAsT in 2000, and for many years after, he was the Webmaster for MAsT and for many of its local MAsT chapters. He was for years a member of the MAsT: Chicago chapter (Chicago, Illinois, USA). Then a member of the MAsT: Jackson chapter (Jackson, Michigan, USA) and the MAsT: Grand Rapids chapter (Grand Rapids, Michigan, USA).
He heads Household Keppeler, a polyamorous, residential community of gay leathermen living in Jackson, Michigan, USA. His leather family, which has existed continuously since 1996, currently includes two live-in 24/7 boys, one of whom has served the Household since 1997 and the other since 2005.
Master Alex is the 2005 recipient of the Master Heart Award presented by the Master/slave Conference, the 2013 Master Alex Keppeler Service Award presented by MAsT International, the 2013 Guy Baldwin Master/slave Heritage Award presented by the Master/slave Conference, and the 2014 Golden Paint Brush Award presented by the Southwest Leather Conference.
He has served as a judge at numerous Master/slave contests, including the International Master/slave Contest, and a variety of leather contests, including Drummer, Leather Sir/boy and Mr & Ms Olympus. He has also been a workshop presenter at many Master/slave and leather events around the United States.
He is active in the Midwest leather community and is an associate member of the Chicago Hellfire Club, ICON Detroit, and Trident Windy City (Chicago, Illinois, USA). He was also a voting member of the Leather Archives and Museum, Chicago, Illinois, USA, for many years until the financial declines in the Covid-19 era forced him to withdraw his support at the end of 2020.
Formerly married, he and his wife Separated in 1994 and divorced in 1995. His ex-wife is now deceased. He is the father of two children, a son and a daughter, and the grandfather of three granddaughters. He is 77 years old.
A former Episcopal priest and a former Russian Orthodox priest, he is retired from a Fortune 500 company where he was an information technology integrator for its business support systems in the HR Department, Employee Funded Benefits Section, for the Pension, 401(k) and ESOP Plans.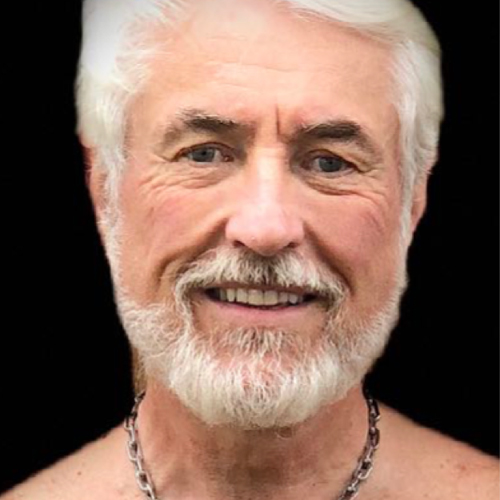 slave kirk is the property of Master Bob Blount. This slave first came to slavery back in 1999 when he became the slave of Master Steve Sampson. Together the two of T/them won the International Master and slave titles in 2000 at the South East Leatherfest. For the next few years slave kirk and his Master toured the USA giving workshops at Leather events wherever they could.
slave kirk was a slave instructor at the Butchmanns Academy in Palm Springs, CA and later in Tucson, AZ. Currently he is a slave instructor for the all-male sessions of the Butchmanns Experience held in Oregon City, OR. slave kirk was also the longest serving member of the Board of Directors for Butchmanns, Inc., now defunct.
When Master Steve decided to once again become a Buddhist monk in 2009 he released slave kirk and removed his collar.  The silly slave thought that he had outgrown slavery and spent all his time working on his Druidic religious and spiritual growth. But he also served as a judge at the NW Master/slave contest in San Jose, CA and was Head Judge at the International Master/slave Contest at South Plains Leatherfest for their 10th anniversary.
Even though he had convinced himself that he was no longer a slave, slave kirk continued to act as a naked slave instructor for the Butchmanns Experience. As all slaves in that experience must have Masters for the weekend, Master Bob Blount kindly agreed to act as slave kirk's Master for those events.
After a long struggle with himself, slave realized that he was starving a foundational part of himself to no purpose. As Master Bob had indicated that He was interested in owning a male slave, slave kirk petitioned to become his slave and was accepted in September of 2015.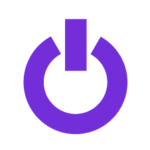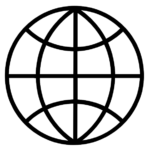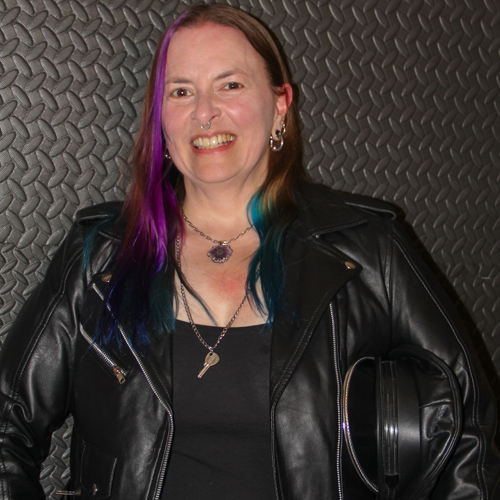 Mx Cassidy Laurens

(she/they)
Cassidy is a white, queer, nonbinary, polyam, neurodivergent, and disabled Dominant Owner with over 25 years in the Leather and BDSM scenes. They have been in and around Master/slave communities for much of that time, primarily as the s-type. Deep personal growth and recovery work alongside their recent adult diagnoses of Autism and ADHD have led them to the path of Mastery. Cassidy brings a wealth of knowledge and experience from both sides of the slash.
They served as International Ms Leather 2007, Southwest Ms Leather 2006, and were the recipient of the Southwest Regional Pantheon of Leather Award in 2009. They were a long-time volunteer for Southwest Leather Conference most notably as the Team Lead for the Dance of Souls. Cassidy attended Fakir's Piercing School in San Francisco and has been a piercer/rigger with three different ritual hook pull/suspension teams. They have been a member of various BDSM and Leather clubs across New York, Colorado, Arizona, California, and Scotland, UK. Cassidy now resides in Edinburgh where they moved in 2016 for Postgraduate work will be graduating with a Doctorate in 2022.
Recently, Cassidy has taught both Ritual Piercing and D/s Dynamics at Highland House in Inverness and was booked in 2020 to teach Ritual and Protocol in D/s Dynamics at Kinkfest, UK. They are a member of GlasgowDoes, an organisation that produces BDSM education in Scotland. With that group they helped facilitate a monthly in-person D/s Discussion Group, modelled off MAsT, which went inter/national online early in the pandemic. Since their adult diagnoses, Cassidy's teaching interests have shifted towards exploring the intersections of neurodivergence, accessibility/inclusivity, and Power/Authority Transfer relationship dynamics. When not consumed by academic commitments, they enjoy houseplants, writing, photography, and creating digital and mixed media art.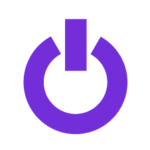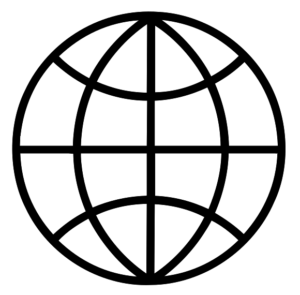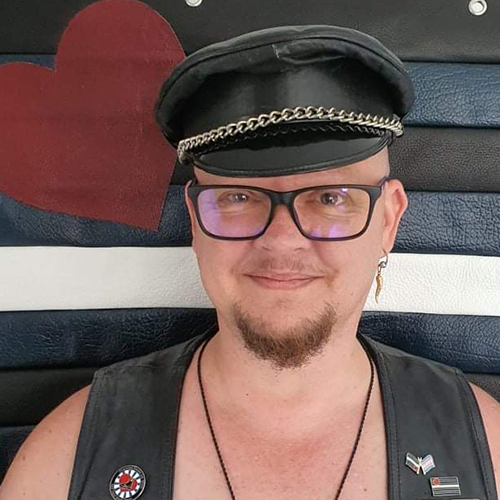 DK Leather is a Master, Owner, Daddy, Leather Sir and Head of the UK KRueL Leather Family (16 current formal and 2 affiliate members) since the late nineties. Our Family Motto is _"Veritas, Respectus, Honorque In Corio"_ which means Truth, Respect, Honour In Leather. Profoundly CNM (polyam), sadistic and nurturing, trans, and a respected GSRD (gender, sex, relationship diversities) psychotherapist and supervisor. Over twenty years of educating in all aspects of kink, polyam and gender at many events nationally, including at 7 UK Universities. Two Lifetime Achievement Awards, both personal (2013) and as a Leather Family (2017), as well as three BDSMies (best workshop giver, most sensual player, out and out perviest). I'm both a big hearted, benevolent Daddy and family head, as well as being the one that your parents warned you about…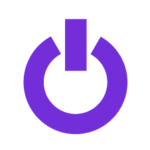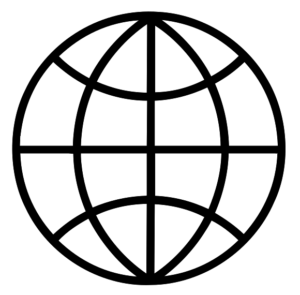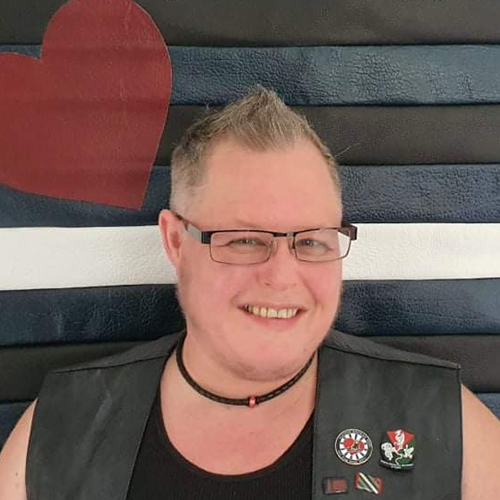 Alistair LeatherHiraeth

(He/Him)
Alistair LeatherHiraeth is a Trans, polyamorous, Leatherman and a family bootblack of the UK KRueL Leather Family, who have been scene educators in the UK since the 1990s. He is currently serving as European Bootblack 2020/2021, having won the title at Darklands in Antwerp in March 2020, just before the world went into lockdown. Alistair has been a Leather dominant on the UK kink scene for over two decades, and formally earned his leathers from the bottom up through Master DK. In earning his leathers he discovered aspects of himself that he hadn't recognised before; a Leatherboy heart and love of service, as well as the D/s driven Leather Sir and nurturing Daddy. But the one thing that was unexpected, was that in exploring service, Alistair found a space of submission with Master DK, and a slave heart buried deep inside. So he walks a balance of Leather Family Dominant, but also masochist, pig, family Bootblack, and owned slave. Finding that balance between his slave-hearted service to Master DK, and being Daddy and dominant to his own boy and girl is challenging but Alistair wouldn't have it any other way, as it fulfils all his complex aspects.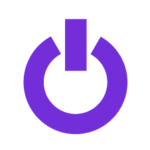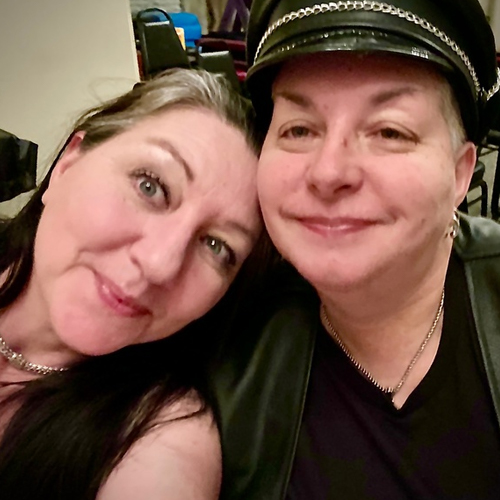 Sir Lisa & leathergem

(He/Him) & (she/her)
Sir Lisa is a GenderQueer, Trans-masculine Sadistic Leather Master (he/him/they) and his slave leathergem, a queer leather femme (she/her)
Their life is Master/slave TPE – structured in protocols, rituals, and is entirely permission based in all matters of life. They are dedicated to each other's growth and spiritual enlightenment within their M/s dynamic and leather journey.
Sir Lisa is the Co-Director of MAsT Tampa and leathergem secretary/treasurer. Together they created the "Living in Leather" group in Florida, South Dakota, and Boise, which is paramount in education and mentoring and are also managers at the Tampa Bay Phoenix Club.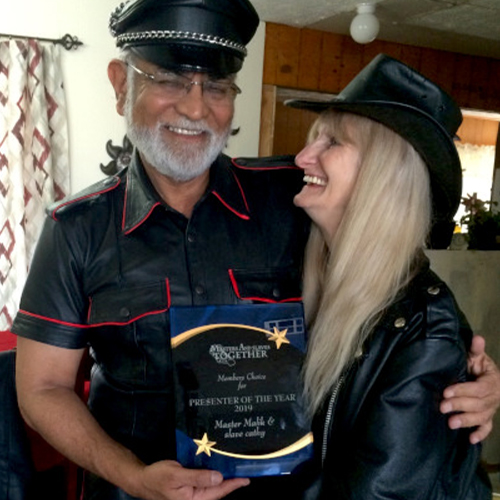 Master Malik & Slave Cathy

(He/Him) & (she/her)
As a student of life, Leather and BDSM, Master Malik is always eager to share his views, thoughts and ideas with any willing people who give him some of their time to listen.
Significant similarities between Leather and Sufism have helped Master Malik to continue his journey on the path of mastery and slavery with his slave Cathy, human donkey, Cabby,slavegirl Marion, boy Liam and slave SweetSalt.
Slave Cathy have been active in the alternative lifestyle community for many years, having a leadership roles in local leather clubs and organizations. She is an associate member of T.U.L.S.A. (a local Leather club), She is a past member of Rough Riders and TDS.
She was privileged to serve as Ms. Great Plains Olympus Leather 2006. She was also Southwest slave 2008. In addition, she represented her region as Ms. South Central Leather Woman 2010.
Her passion lies in mentoring and educating the ones who seek the knowledge in alternative lifestyle, especially Master/slave relationship.
Master Malik and slave Cathy are avid practitioner of old fashion SM and strongly believes in a powerful connection between SM and spiritual realm. They strongly believe with passion about "Acceptance", "Tolerance" and "Diversity" of our larger tribe.
Master Malik is proud to serve as Southwest Master 2008. He is an associate member of T.U.L.S.A., and founder of MAsT-Tulsa. He is also an associate member of Chicago Hellfire Club
They are proud to have the privilege of presenting and judging at several local, regional, national and international events and gathering.
Master Malik and slave Cathy are co founders of Xpressions (a sex positive play space in Tulsa, OK). They own and produce Oklahoma Leatherfest, Heartland Person of Year Contest and if that is not enough they also own Southwest Leather Conference.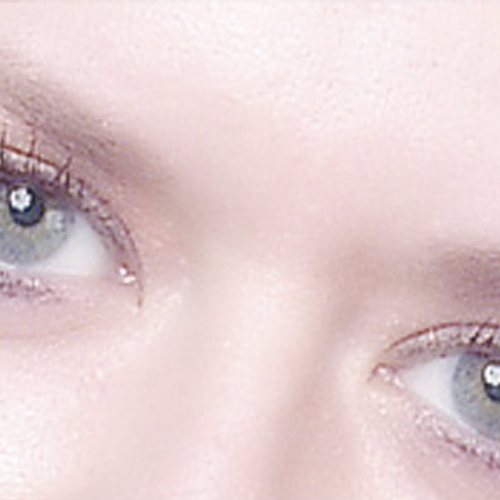 slave marsha, International slave 2001, has been honored to serve her Owner, Master Jim, for more than 24 years. During that time, she and Master Jim have traveled widely, sharing their journey as Master/slave in hundreds of classes at large events, small gatherings and everything in between. Among other projects, slave marsha has been a co-owner of South Plains Leatherfest and the International Master/slave Contest in Dallas since 2003. She is honored to have received numerous awards and significant recognition for her work in the Master/slave and broader leather communities.
Although slave marsha identifies as a Femme leatherdyke, she never let sexual orientation determine who she would serve – in fact, her Owner is a gay leatherman. But since 2005, Master Jim also has allowed slave marsha to share her heart with Sir Cougar, a Butch leatherdyke, in a committed romantic relationship. For more than 13 years, Master Jim, slave marsha and Sir Cougar have lived together (in the same house) as a leather family. Really. They have.
Recently, some slaves in the community have started addressing slave marsha as "momma marsha," which she views as a great honor. She secretly hopes that being "Mother of Slaves" is something like being "Mother of Dragons" – but she has a suspicion it's nothing like that at all.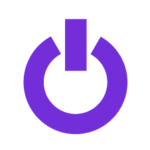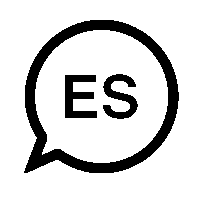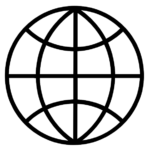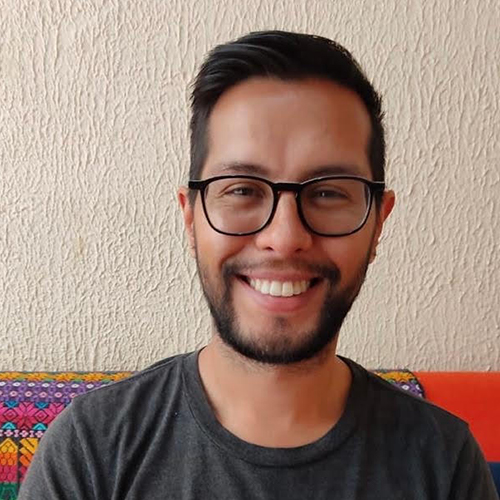 Psicólogo, psicodramatista y tallerista costarricense miembro de la comunidad Leather y sexualidad alternativa Escena Cr y del capítulo MAst San José.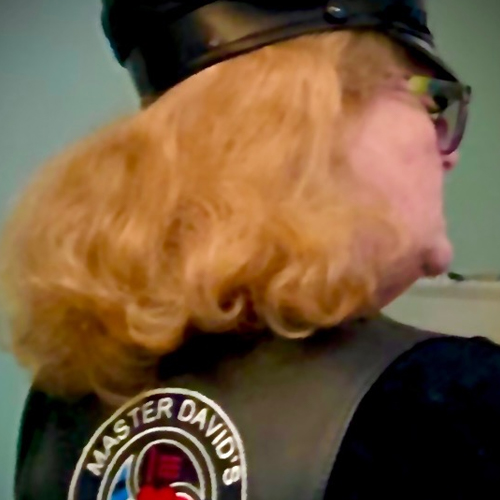 Master Mary has been in the lifestyle for about 20 years, with the last 10 focusing on her M/s journey. She is the Creator and Co-Director of MAsT Laurel: Women. She is a member of Master David's Leather Family.
She has been on staff and coordinator the Silent Auction at the Master Slave Conference for 9 years.
In 2015, Master Mary was honored to be presented with the slave bill Volunteer Award at MsC. In 2019, she was honored again with the presentation of the Master's Heart Award at MsC.
Master Mary is also a graduate of MTTA, and actually was in the same class as Master Rorie; that is where their bond was created.
Master Mary drives her household with a team approach, and each person carrying their responsibilities and each have separate volunteer activities.
In addition to serving on Staff at MsC, Master Mary also volunteers with the Leather Heart Foundation, and she helps multiple people to realize their potential in her spare time.
For Master Mary, it is all about success and creating success within her own household and Leather Family and also outside of this in the general community.
She is also quite precise with her whip, and has taken many people on a nice trip into space with her while wielding it.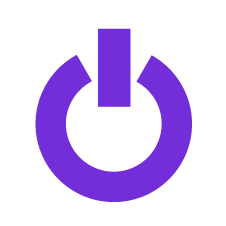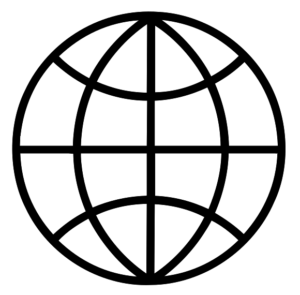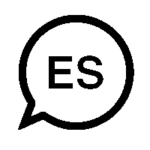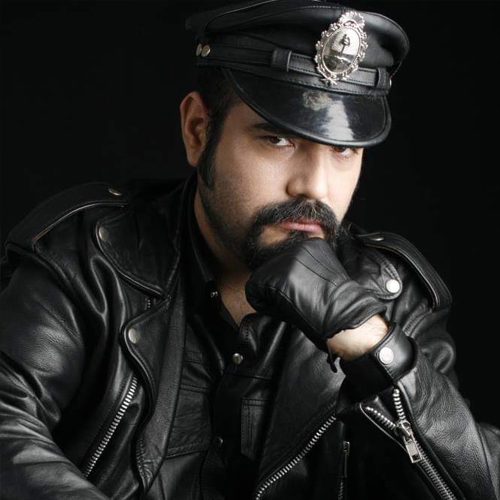 Master Matute is a member of the first leather club founded in Buenos Aires, Argentina. He's been an advocate and promoter of fetish and sadomasochistic practices since 2004, making public appearances on radio, television, print publications, and at various LGBTI+ community events.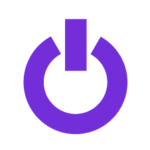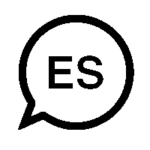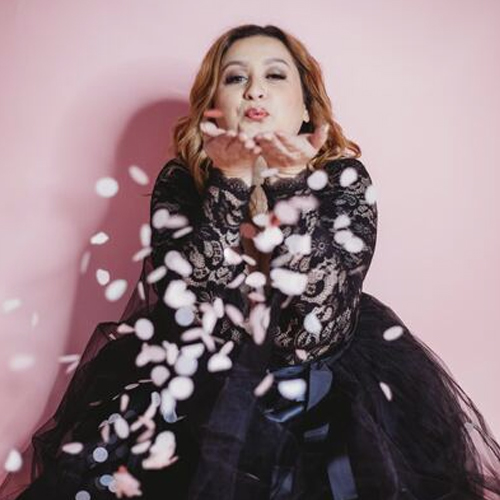 MiaRose is originally from Venezuela. She has been in the lifestyle since 2017, though her explorations started at an early age. She is a graduate of the MTTA slave Academy Class #58 (2018), a member of MAsT Metro NY. (2020), a proud supporter of the Leather Archives & Museum (LA&M) (2019), and a proud Partner of the National Coalition for Sexual Freedom (NCSF) (2020).
As a survivor herself, she is an advocate for survivors of domestic violence, sexual assault, child abuse, mental health stigma, cyber bullying, and hate or discrimination of any kind.
She is the Presidente of Latinos in Leather- an organization dedicated to strengthening the LatinX Leather community by providing access to educational programs, services, and events that empower individuals to realize their goals and personal potential in and out of the lifestyle.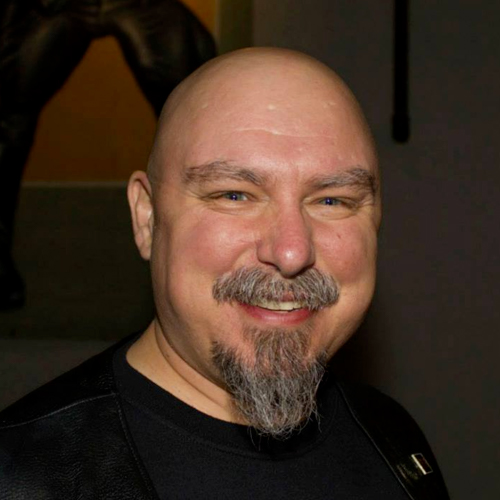 Master Michael

(he/him, they/them)
Michael has been into leather and kink for most of his life and has owned slave Angie for eighteen years. Michael's passion is to explore what it means to be a Master and leatherman and to encourage others to explore the same within themselves. 
Michael is honored to be International Master 2014, Great Lakes Master 2013 and Illinois Master 2013.. He is the CEO/Chairperson of MAsT: International and an alumnus of the Chicago Leather Club. Michael is the recipient of the 2015 Jack Stice Memorial Award and 2015 Pantheon for Couple of the Year with his slave. Michael presents on M/s and BDSM topics worldwide.
Michael's passions include traveling, gardening, bourbon, cigars, being a full-on nerd/geek and living an amazing Life with his slave. He loves the title he's earned from his leather tribe – "International Fancy Master".
MsDDom has been involved in Female Led Relationships long before she knew it was a relationship dynamic. An active Leather Woman in the Atlanta community, she is a member of MAsT Atlanta Central, leads Black FemDoms-Atlanta, co-leads Black Atlanta Munch, is founding member and Road Captain of WiLA (Women in Leather Atlanta), and serves as southeast coordinator for Women of Drummer. A recipient of the 2016 SouthEast LeatherFest Community Award and 2019 and 2019 Southeast Pantheon of Leather Award, MsDDom serves the community by presenting, peer mentoring, and volunteering.
MsDDom lives in an M/s dynamic with her slave, CreamDream, who is also active in the Atlanta community. Both volunteer as Librarians for the Carter-Johnson Leather Library & Collection Atlanta Annex and share their time with other lifestylers when they are traveling across the U.S. and in Canada.
Patrick Mulcahey & little p

(he/him) & (
he/him
)
Patrick Mulcahey ("Big P") speaks and writes on leather, BDSM, and Master/slave topics. He has been a columnist for Leatherati and the Society of Janus and a frequent speaker, panelist and judge at leather conferences and contests nationally. He is past program director of the San Francisco Leathermen's Discussion Group, past chapter director of MAsT-San Francisco, and served on the Butchmanns Inc. Board of Directors. Past honors include the Leatherman's Heart Award, Bay Area Leather Alliance Man of the Year, the National Leather Association Lifetime Achievement Award, and the Master Jack McGeorge Excellence in Education Award. He now lives with his slave and husband, patrick mulcahey ("little p"), in the North Cascade Mountains of Washington state.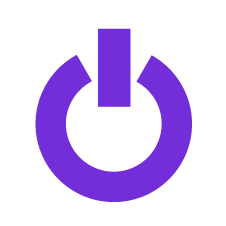 Master MsTique (She/Her) Is a Virginia-based left sider who is active in MAsT DC Pan and MAsT Laurel. Master MsTique has a passion for power exchange and for discussing the intersections of race, gender, and ability as it pertains to M/s and the M/s community.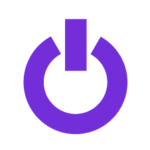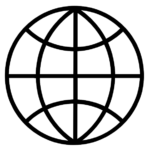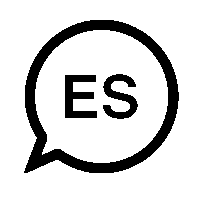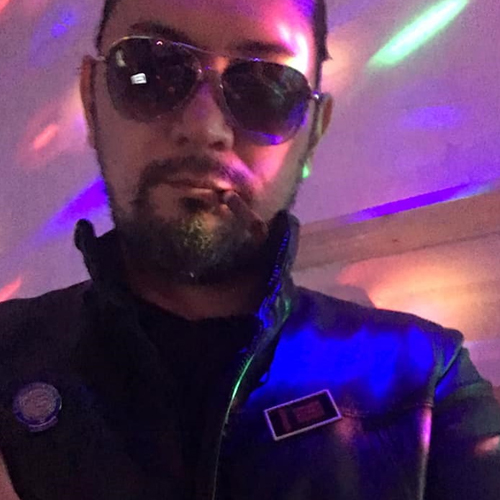 Master Kai Navarro
(He/Him)
Costa Rican, born in 1978. Educator and instructor in the BDSM and leather community.
Editor and co-founder of EsecnaCR online Magazine since 2012.

Director and co-founder of EscenaCR (BDSM community) since 2013.

Shibari facilitator at Sinistra Nawakai in San José since 2014.

Director at Master and slave Together (MAsT chapter San José) since 2019.

Moderator at Latinisados (Latin american group of BDSM community directors) since 2020.
In 2012 joined forces and interest with Master J (JAGA), in an effort to improve the Costa Rican Kinky community, create more content and activities.
Alternating the lead, both became the face and "voice" of the BDSM community.
The energy invested in the community gave as result the creation of multiple opportunities and contacts.
Since 2015 and with the start of a close relationship between CR and Master Taino; EscenaCR followed his steps and got inspired to create more opportunities to learn and support the uprising community.
Nowadays, the creation of Latinisados with a group of directors from different countries of Latin America, set the basis and network to bring the community in the continent together.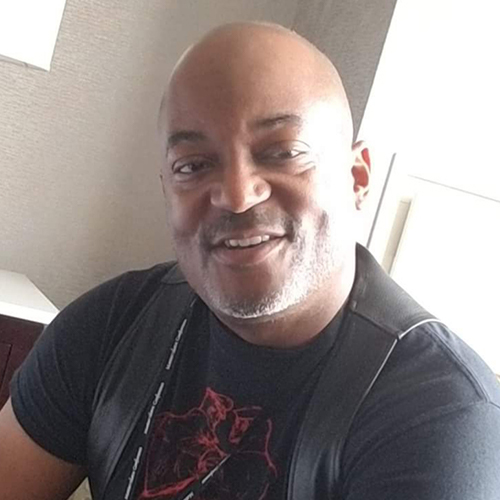 A native New Yorker, Rod is the co-founder of the ONYX Mid-Atlantic Chapter, where he served first as President, and later as Pledge Master. Rod has also moderated and presented for a variety of programs and events, including DC Leather Pride; Black Rose; BlackOut (ONYX's annual run); the Master/slave Conference; Kink U; Detroit Leather Expo; Leather Leadership Conference, Cleveland Leather Awareness Weekend (CLAW); and Minnesota Leather Pride Weekend. Among his presentations, Rod created Beyond the Red Ribbon, the HIV/STI Prevention workshop developed specifically for the Leather and Kink lifestyle. Rod is known for his spanking classes; he also co-created the People of Color class track for CLAW with Tyesha Nicole Best.
Rod earned his first title as Leatherman of Color in 2011. He is also honored and humbled to have served the Leather community as the American Leatherman 2017. Rod is also an alumnus of the MTTA 2008 Masters' Training. He has previously served as a judge for the 2012 Leatherman of Color contest, the 2013 Mr. Maryland Leather contest, the 2014 Twin Cities Leather contest, the 2014 Tri-State Leather contest, the 2018 Atlantic States Leather contest, the 2018 Minnesota Leather Pride contests; the 2018 ICON Leather contest, the 2019 Mr. Missouri Leather contest and the 2019 ILSb-ICBB contest.
Rod is proud of winning the Pantheon of Leather Northeast Regional Award for 2014, and the Pantheon Man of the Year in 2018. Rod's kink fetishes include spanking, ass play, flogging and fisting.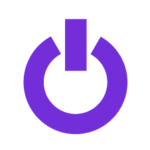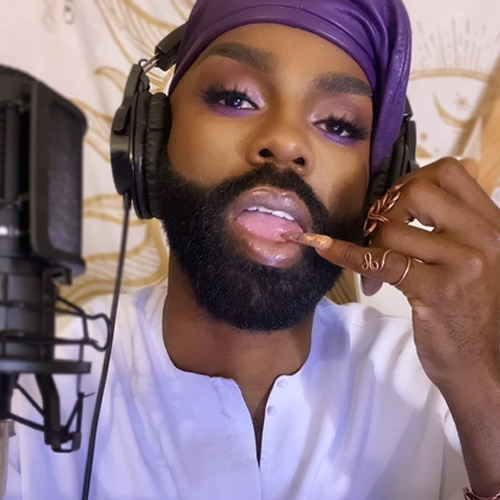 Xir Oya is your current Mr. Maryland Leather 2020-2021, born and raised in Baltimore, MD. Xir Oya is a Millennial Leather Classicist and kink prodigy and the Head-of-Household for the Tribe of Mount Saint Oya. They were acknowledged as a Sir in Nov. 2019. They have taught at International Ms Leather weekend and were the co-host of LGBT Detroit's 2nd Annual "Cold As Hell" Fundraiser. They also are a contributing writer for kink media outlet, RECON. Xir Oya believes that it is imperative to both, "Welcome change and embrace fundamental tradition," in order for the community to continue to evolve effectively. They travel for conferences, festivals, and any other educational opportunity or experience that they may draw from to evolve their ability. When they're not in a hot scene, they're always approachable and willing to chat about their journey, or anything leather or kink related!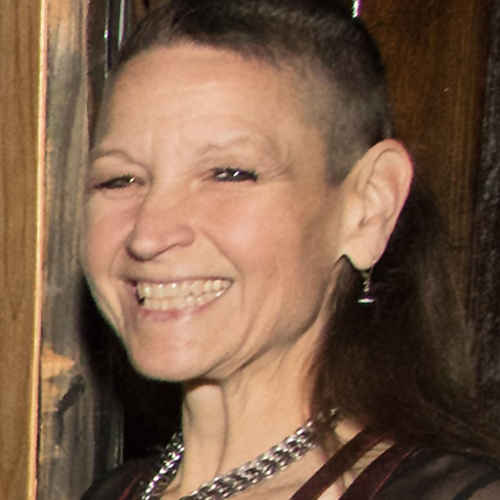 Pug is a heterosexual leatherwoman that identifies as a slave, boy, pup, and masochist. She is the founder and producer of the Southern California Leather Gathering (SCLG), an annual picnic event that brings together bdsm and leather folk of all genders and orientations. Over the years Pug has been actively engaged in many leather and bdsm organizations. She has been involved with almost every aspect of producing and implementing leather/bdsm events as well as judging numerous leather title contests across the country.
A presenter at countless bdsm and leather events around the U.S. and Canada, she speaks on topics such as fear, protocol, power-based relationships, spirituality and kink, blood play, Kavadi, hot wax, and pup play. Her pup writings have appeared in Jack Rinella's book, "Partners in Power", "Pulp" magazine, and on the LeatherDOG website. Her other bdsm-related writings have previously appeared on websites such as Robert Dante's Boudoir Noir, Dr. Susan M. Block's Sexuality Resource Library, as well as her own website leatherpug.com.
Her long history of involvement and activism in both the pansexual and gay bdsm/leather communities led Pug to being interviewed as part of the Women's Leather History Project, housed at the Leather Archives and Museum.
Collared to Sir Wombat since 2014, Pug is honored and proud to be in his service. She is also fortunate to have an awesome Alpha, Pup Rocko.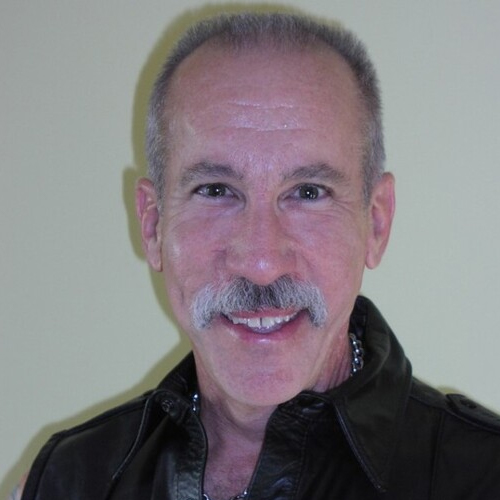 For more than18 years slave Rick has delivered endnote/keynote addresses and presented programs on the spiritual dynamics of M/s and D/s relationships at conferences and events throughout North America. his awards include the Southwest Leather Conference "Leatherman's Heart Award" and the Master slave Conference (MsC) "slave Heart Award"; at the 2017 MsC, he and his Master were honored with the Guy Baldwin Master/slave Heritage Award. Most recently, he received the Jack Stice Memorial Award for exemplary service at the 2019 South Plains Leatherfest.
In 2016 slave Rick published Jolted Awake: An Unconventional Memoir (available at www.alfredpress.com and www.lulu.com). In it he presents his personal journey of using an M/s relationship as a valid path toward self-realization. his book received an honorable mention for the Geoff Mains Non-Fiction Literary Award from the National Leather Association.
slave Rick is currently a licensed kink aware psychotherapist in Los Angeles, CA. 
First and foremost, however, he is by Grace in service to his beloved Master.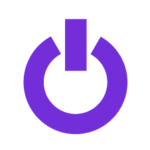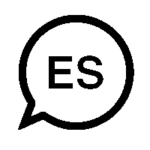 Master Robert & slave/pup Santy

(He/Him & he/him)
Master Robert has owned santy as his slave and pup since 2018, currently living in Washington DC, in a total power exchange dynamic. Together they have learned and shared about the variety of kinky lifestyles, not only in their specific roles but also through their origins being Master Robert American and his slave Colombian.
Master Robert is an academic and writer while his slave has worked directly with the kinky community in different countries in Latin America.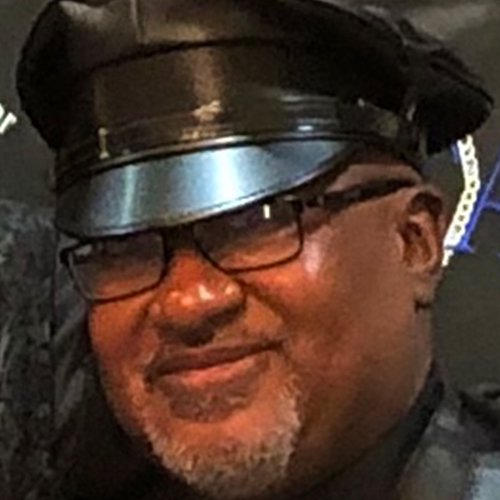 Master Rodin was introduced to the lifestyle in 2008 and has been involved with MAsT for over 11 years now as member and various leadership roles. He is a proud graduate of MTTA Class XXI. He is currently the Director of Operations/Regional Representatives Director for MAsT International.
Group Moderator SDD/s (Southern Delaware D/s) 2013-2020

Group Moderator KBC 2013-2020

MTTA Alumni, Class XXI

MAsT Wilmington DE Treasurer 2013-2018

Covered by Master D at 2017 MsGathering

MAsT Northeast Assistant Regional Representative 2017

MAsT Northeas

 Regional Representative 2018

MAsT International Membership Director 2019-2020

MAsT International Regional Representative Director July 2020-present

MAsT International Director of Operations 2021-present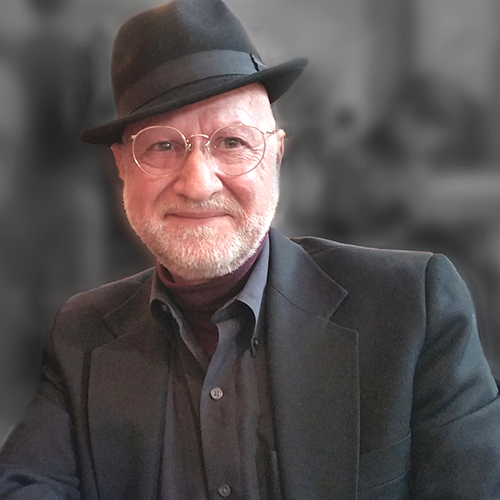 Robert (Dr. Bob) Rubel, PhD
(he/him)
The Goddess Indigo and Robert J. (Dr. Bob) Rubel are kinky research nerds. This Leather hierarchical poly Master/slave duo takes indecent pleasure from translating "definable and repeatable processes" from the worlds of social science and business, and applying them to interpersonal dynamics. 
Dr. Bob, proudly owned and in service to The Goddess, received the 2008 Pantheon of Leather's Community Choice Award (man) and is an author, educator & photographer.  An educational sociologist and researcher by training, he has written numerous books (and even two smskills DVDs). Dr. Bob delights in being "Daddy" to his own adorable slave.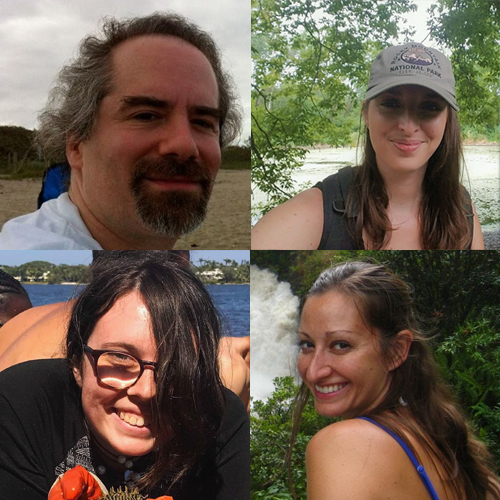 DR. BRAD SAGARIN is a professor of social and evolutionary psychology at Northern Illinois University where he studies social influence, resistance to persuasion, deception, jealousy, infidelity, human sexuality, and statistics. Brad has been published in a variety of scholarly journals, has given radio, television, and podcast interviews, has consulted for radio and television programs, and has delivered invited lectures to academic and non-academic organizations. His research has been cited in newspapers and magazines, including The Economist and New Scientist. He holds Doctorate and Master's degrees in Social Psychology from Arizona State University, and a Baccalaureate degree in Computer Science from the Massachusetts Institute of Technology.
JENNIFER ERICKSON is a graduate student in the Social/Industrial-Organizational Psychology program at Northern Illinois University. Her primary research interests include the motivations for the voluntary experience of pain, altered states of consciousness, extreme rituals, and sadism. As part of the Science of BDSM research team, Jen has presented workshops at many locations, including the Southwest Leather Conference, Master/slave Conference, Great Lakes Leather Alliance, Kinky Kollege, and Galleria Domain 2. Jen received her Baccalaureate degree in psychology from Northern Illinois University.
HANNAH TARLETON is a graduate student in the Social/I-O program at Northern Illinois University. Her primary research interests are consent, kink identity, and sex education. She has worked as a peer health educator during undergrad, focusing on sex education, and has presented about BDSM to a diverse array of (presumably) vanilla audiences prior to joining the team. She is excited about getting to present without having to attempt to define BDSM every time. She received a Bachelor of Science degree double majored in Biology and Psychology from Florida Atlantic University's Harriet L. Wilkes Honors College.
DR. ELLEN LEE is an assistant professor at Coe College in Iowa. Her research interests include romantic relationships, power exchange, sexual behavior, sexual arousal and disgust, stress, and stereotypes. As a member of the research team since 2011, she has presented workshops at the Southwest Leather Conference, the Leather Levi Weekend, the Master/slave Conference, Power Exchange Summit, Great Lakes Leather Alliance, Winter Wickedness, Kinky Kollege, and the Society of Janus. She received a Bachelor of Science degree in Psychology from Loyola University in Chicago and Doctorate and Master's degrees from Northern Illinois University.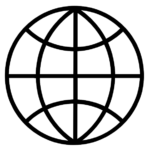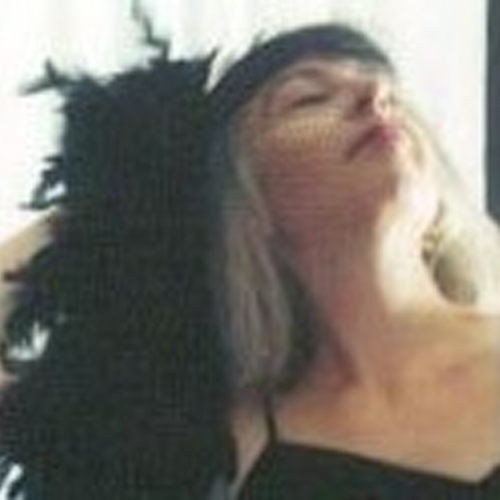 slave Caroline has a background in clinical psychology but describes herself as a depth and liberation psychologist. She is co-author of Becoming a Kink Aware Therapist and the co-founder and CEO of Kink Knowledgeable online academy aimed at developing kink knowledgeable mental health professionals by providing AASECT and APA CEs accreditation. She has been a founding member in developing kink clinical guidelines for submission to the APA. Her research interests include exploring cultural, social, and professional persecution of marginalized alternative sexualities, understanding transformative aspects of BDSM practices and relationships, and bridging psychotherapeutic misunderstanding of alternative sexualities. She draws on a unique cross-cultural, international perspective on kink dynamics and communities. She has been actively engaged in education, advocacy, and research on kink in Australia and the USA, having given over 200 workshops across the USA and Australia on issues related to Master slave dynamics, produced various aspects of kink events, conducting research into this community's dynamics as well as advised and mentored various kink organizations in relation to leadership, organization, and community development.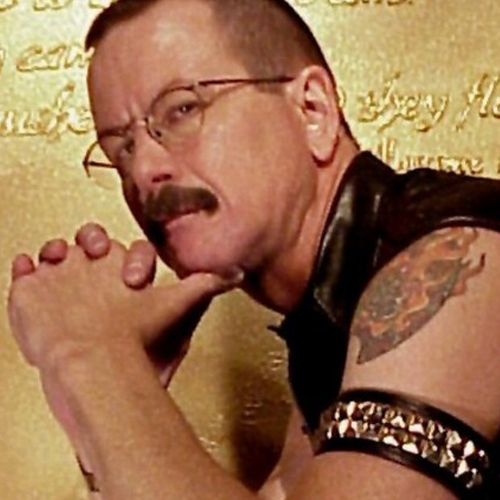 Master Skip Chasey

(He/Him/His)
Skip Chasey, a/k/a Master Skip, addressed a crowd of nearly one million people at the Millennium March on Washington, and since then he has given more than a dozen keynote addresses and presented nearly 300 programs on the spiritual dynamics of BDSM at noteworthy leather and kink events throughout North America. He has been profiled in Nerve.com magazine, Power Exchange magazine, the award-winning documentary film Pup, and Ask the Man Who Owns him, the late slave david stein's book on gay male Master/slave relationships that received the National Leather Association's 2010 non-fiction literary award. Master Skip is a co-founder of People of Leather Among You (a social and educational group for Southern California men and women interested in the integration of spirituality and leather/kink sexuality), served as a core instructor for the Butchmanns Experience (a periodic weekend retreat offering opportunities for profound personal growth to leathermen and women of all sexual orientations and identities) and for seven years was a co-producer of Southwest Leather Conference ("The Leather Family Gathering of Heart and Spirit"). Honors include the Leadership Award and the Lee Montague Memorial Community Service Award from Avatar Club Los Angeles, the Pantheon of Leather Community Choice Award, both the Master Heart Award and the Master Jack McGeorge Excellence in Education Award from the Master/slave Conference, and the Leatherman's Heart Award from SWLC. Most recently Master Skip and his slave Rick were honored to receive the 2017 Guy Baldwin Master/slave Heritage Award from the M/sC.
In his own words, "Blood may be thicker than water, but leather is thicker than blood."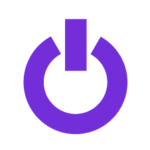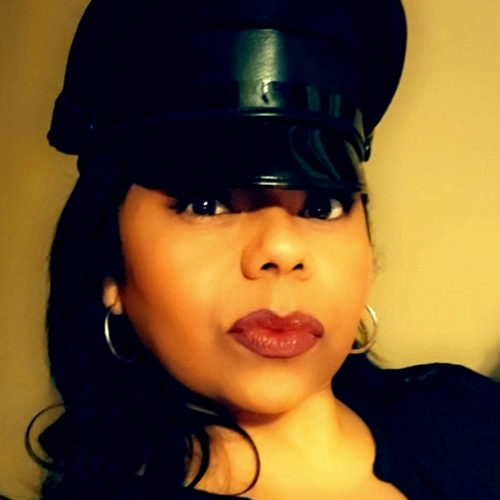 Master Lola Smiles

(She/Her)
Master Lola Smiles is a Latina Femdom Fatale from Long Island, NY who has been in the lifestyle for over 25 years – a BDSM educator & presenter and event promoter for 8 years. On January 17, 2021, Ms Lola Smiles was honored and humbled to have received her Cover and earned the title of Covered Master.
Master Lola founded SCK Events and heads the House of SCK. SCK Events hosts munches and a variety of upscale events and parties on LI & NYC. Adapting to the post COVID world, Master Lola & SCK host the F#@k You Coronavirus Virtual Events. The House of SCK was founded on the core values of Loyalty, Support & Family.
As a presenter/educator Master Lola Smiles has presented on topics including Consent & Negotiations, Scene Etiquette, Vetting, Polyamory, CBT, Impact Play and Breath Play to name a few. She has also participated and moderated a variety of panels on Dominance and People of Color (POC) in the Scene. Ms. Lola has been honored to present for Sanctuary Events, Avant-Garde, Pangea, TES, The Steam Factory, EPIC, Weekend Reunion, Feel My Breath, DomCon LA, LEASH Weekend, Jax Fet Fest, Dating Kinky, ONYX Pearls NE, FLAIR, and The Alpha Academy.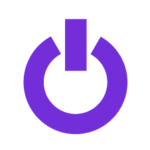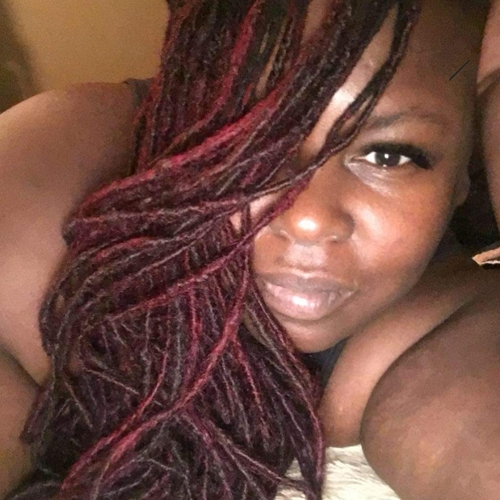 Gurl Obsidyen Sunshyne

(She/her/gurl/wtf)
Gurl… is probably supposed to say something profound here or list a myriad of accomplishments, but… nope. Greatest accomplishment? Becoming Gurl, allowing Obsidyen to shine and wiggling while doing it. Gurl can often be found in purple leather, giggling at some thing that has snagged her attention and impatiently waiting for the day she can return to play spaces and dungeons wiggling and giggling her way through the shadows. Doing all the things in sparkling purple boots.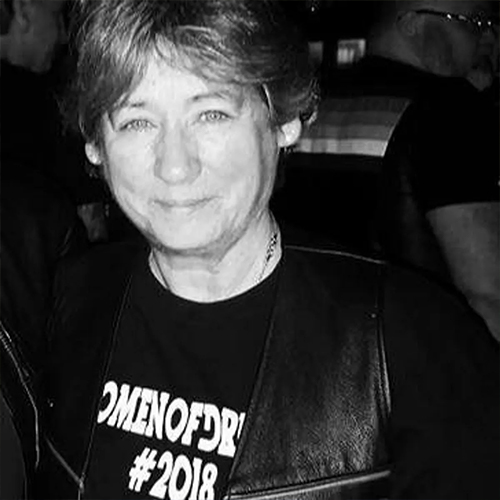 Toni Solenne is a leatherdyke, mama bear, artist, author, educator, player, and most importantly, Head of Household, facilitating the empowerment of four very dynamic and strong leatherwomen. She is the recipient of the 2016 Pantheon of Leather Mid-Atlantic Award, 2015 Leathertarian Award, and was Mid Atlantic Leatherwoman 2012 and Ms Woods Leather 2011. Together, Toni and her wife Fidget, facilitate the international Women of Drummer Movement.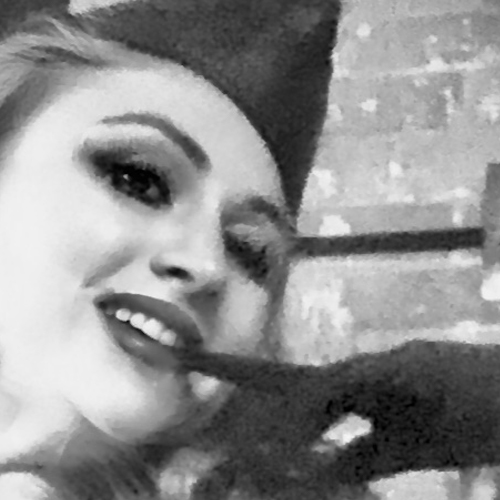 Feyrie Southeast

(She/Her)
Feyrie Southeast is a queer Leather Woman. She entered the public leather and BDSM scenes in the mid 90's. She has been active in many groups in the Southeast including SC-Lock, 3-D, Whippersnappers, Sanctuary of a Dark Angel, T-3, and MAsT. She holds the titles of International slave 2015 and SouthEast slave 2014. She is passionate about tea service and lots of dirtier things (wink). Feyrie enjoys speaking to large and small groups and is an entertaining storyteller who has never met a stranger.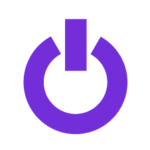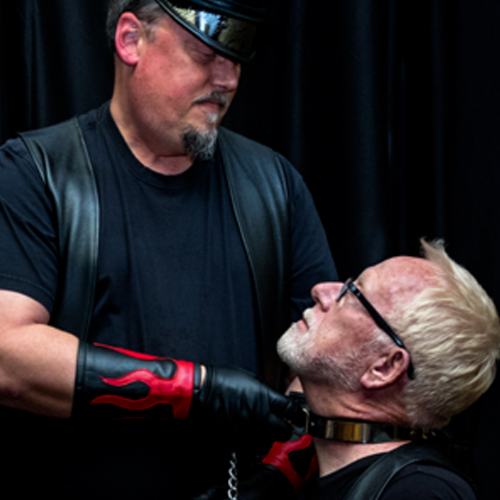 Master Richard Sprott
& slave lyle

(He/Him) & (he/him)
Dr. Richard Sprott has been in the SF Leather Community since 1990 and is a research psychologist. He currently conducts research in kink and poly areas and presents workshops nationally on the subjects, including training about kink for mental health professionals. He currently owns 3 slaves – eric, lyle and jason – and has a large leather family.
slave lyle has been joyfully in service to Master Richard for over 6 years. slave lyle is a retired attorney. he and his husband have been together for over 36 years.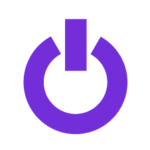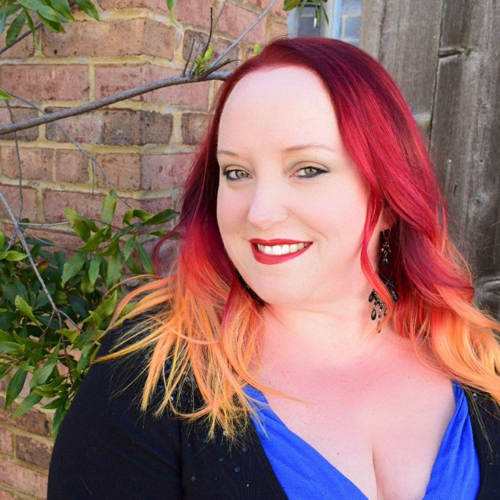 Lady Steele
(

She/Her/Hers

)
Lady Steele identifies as a femme lesbian Alpha leather slave. She has served in the Leather community since 1999. She has presented and volunteered across the U. S. and internationally. She resides in Atlanta where she operates her law practice that serves people in the various BDSM worlds and the ethical non-monogamy (ENM) community. She is the only out, open, and practicing attorney in the southeast that specializes in the issues that are unique to the BDSM and and ENM communities.
Lady Steele is the proud co-producer of the Southeast Power Exchange (SEPE) title, one of the feeder contests for the International Power Exchange (IPE) contest held every year at Beyond Leather in Florida.
She is the founder of the Center of Learning and School of Success (C.L.A.S.S.), the Worthless Bastards (Cigar) Club (W.B.C. – Atlanta), and The Leather Coterie (T.L.C.). She proudly leads all of these groups under the umbrella of the Georgia West Kinksters (GAWK) group. Lady Steele held the position of Social Coordinator for NLA – Atlanta during its last incarnation in Atlanta.
She continues to give back to the community as Board Support for the Leather Leadership Conference and she also serves as Treasurer of the Anafiel House. Lady Steele is also a proud member of Onyx Pearls – Southern Leather.
Another of Lady Steele's passions lies in presenting about the law. Her presentations cover many family, civil, criminal, contracts, and business law topics. Specifically, Lady Steele's favorite legal topics to cover are how to protect BDSM and ENM households through legal documentation.
Furthermore, Lady Steele's Bachelor's degree in Microbiology uniquely qualifies her to speak on the topic of safety where the breaking of skin is involved, so another passion of hers include presenting on the topics of bloodplay, needle play, and cuttings.
When she is not presenting, Lady Steele has shared her knowledge through multiple podcasts on BlogTalk ("The Legal Show"), the KinkyCast, the Poly Podcast, Kuldrin's Krypt, Nightlife 24/7, Dating Kinky, Excite Me, and the Black to Leather podcast.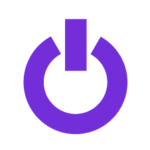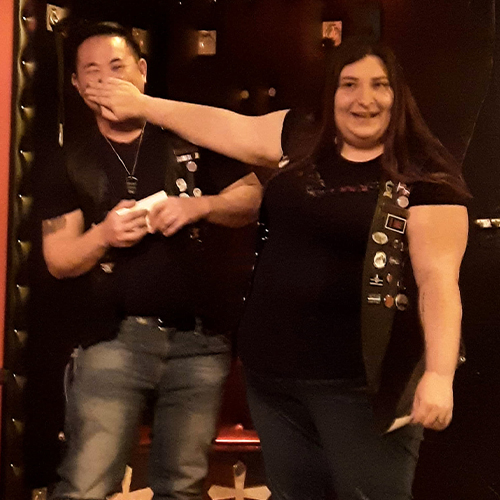 Devyn Stone & Guan Xuan

(He/Him) & (they/it)
Devyn Stone is a self-awareness and BDSM educator, author, and alternative lifestyles coach. He dreams of globe trotting and helping folx achieve the connections they desire, while they learn themselves more deeply.
He believes in diversity not division, and actualizes that idea by promoting strongly affirming spaces and interactions. Devyn has a passion for giving and receiving education – his favorite topics are psychology, negotiation, consent, relationship construction, and organization.
His "Quick Reference" books covered affirming gender, creating protocol, negotiating authority in relationships, and more. He is the Founder of Pragmatically Kinking, where members discuss the practical aspects of BDSM, and THRIVE, a virtual conference dedicated to the intersection of mental health and BDSM.
Devyn's been actively practicing authority transfer dynamics since 2004. Today he lives in Colorado Springs, CO with his property, Guan Xuan, who is unquestionably devoted to his will. Devyn is an extrovert, a Sons of Anarchy fan, and a foodie.
Devyn Stone and his Guan Xuan live together in Colorado Springs, CO. They engage in a 24/7 total authority transfer dynamic. They have been practicing authority transfer, individually, since 2004 and began their dynamic in 2017. Devyn Stone (He/Him) is a transgender dominant leatherman. He is a BDSM author, coach, and educator. Guan Xuan (they/it) is an asexual, transgender, nonbinary, slave. By day, Guan Xuan is a mental health professional. By night, Guan Xuan is nothing but a tool to be used by its Master.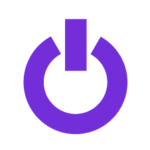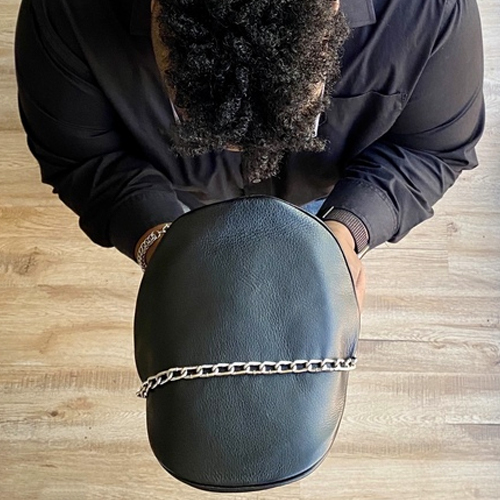 A transmasc Leatherdyke Master with the heart of a Leatherboy, SwitchyButch is delighted and honored to be served by his slave, boi Kaseem, and his shieldmaiden, Itazura. He enjoys the filthier things in life while also relishing in the finer pleasures this world has to offer, particularly boot worship, indulgent coffee and tea service, and well-executed high protocol. A sadomasochist who is a tireless learner and hopelessly curious, he particularly enjoys using his psychology education for more nefarious purposes (Skinner boxes, anyone?) Before COVID changed everyone's itinerary, SwitchyButch devoted much of his free time to serving and educating in his local kink and Leather community as MAsT: Lexington, KY's founding Co-Director, as Co-Facilitator for Dames of Leather Lexington (DOLLs), and at events across the US and abroad. He is proud to hold the title of Bluegrass Leather Bootblack 2016. His slave Kaseem, a Black transmasc Leather slave, is more than a little bit of a cigar slut, wildly passionate about the crafting and service of coffee and tea, instantaneously delighted when offered small-batch ice cream (coffee or caramel praline, please!), and equal parts devoted emotional support puppy and willing masochist to his Master's sadism.
Together, SwitchyButch and his slave Kaseem reside in beautiful central Kentucky. They are sacred sex practitioners, Brothers to the members of their Leather family, and feed their soul by disappearing into the woods with their family and diving deep into energy work, bonding, and exploring beyond the edges of their comfort zone. Profoundly committed to authenticity and living their truth, their authority transfer is rooted in radical vulnerability, a mutual commitment to growth and to stripping away that which does not serve, and shared values. They are both dyed-in-the-wool activists and are deeply invested in the intentional cultivation of equity and justice.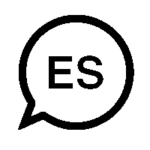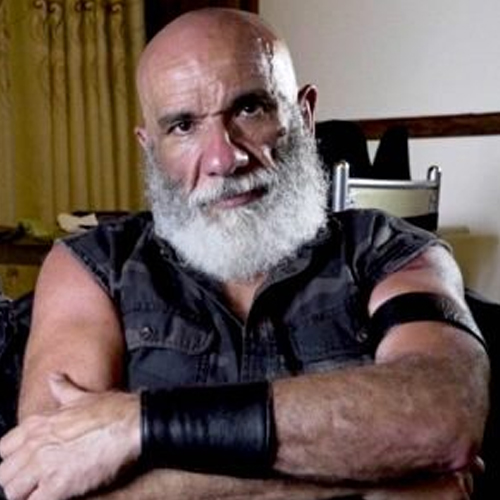 Master Taíno has been active in the Leather community for more than three decades. He has a Leather Family of 13 members. He has been the owner of slave paul since 2010.
He founded MTTA, Inc., a non-profit organization that runs MTTA Academy as well as the annual Master/slave Conference (MsC), among other programs. He has been the Executive Producer of MsC since its inception in 2004. During recent years, he has been reaching out and teaching for groups in Latin America, particularly in Costa Rica where he has a second residence.
He has been honored with several awards including the "Guy Baldwin Master/slave Heritage Award 2019", the Vi Johnson Award at Black Beat 2012, the Pantheon of Leather's "Man of the Year 2011 Award", and the "Master Steve Golden Paintbrush Award 2011" among many others.
He also founded MAsT Washington in 1999, one of the oldest chapters.
Master Taíno has a very comprehensive website: www.mastertaino.com. Since the pandemic of 2020, Master Taíno started his own educational YouTube Channel ALT SEX TALK. He can be reached at Master@mastertaino.com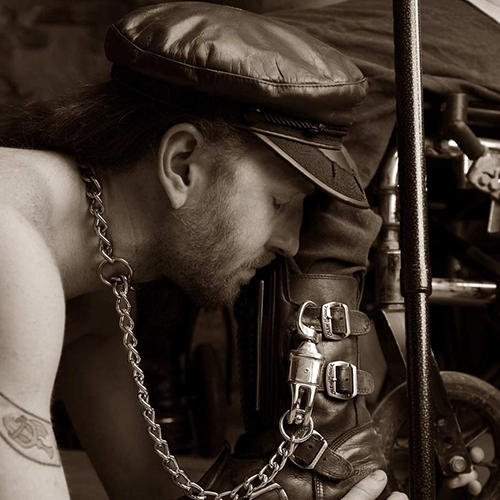 Joshua Tenpenny has been in service to Raven Kaldera since 2002. He is Raven's devoted assistant, partner, and slave for life. Josh is also a massage therapist, Shiatsu practitioner, and yoga teacher. The 2014 Northeast Slave titleholder, he and his master Raven Kaldera were chosen as the MAsT 2011 Presenters of the Year, and given the 2018 Jack McGeorge Excellence in Education award. He is the author of "Real Service" and the creator of the Service Notebook. He finds spiritual fulfillment through any kind of worthy service.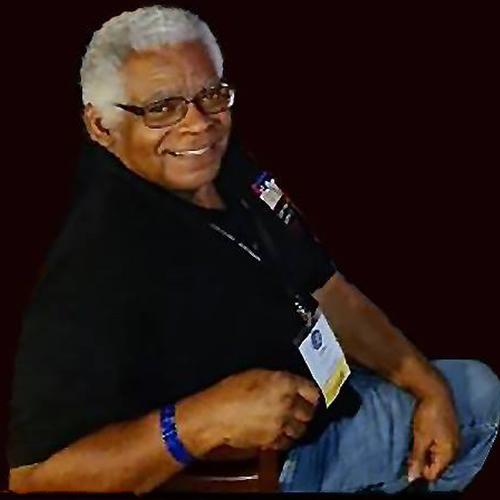 Pulse Tinsley

(he/him)
Mama Vi's Generations Speak Keynote
Pulse Tinsley is an out and proud male submissive who has been active in the tribe since 1997. During his almost 25 years in the lifestyle he has had the honor or serving three dynamic women including one of the founders of Black Beat.
When not printing Black Beat programs or serving as event staff, Pulse can usually be found serving as a Certified Mentor for the African American BDSM resource group "Dark Connections", teaching classes on submission, service, "The Power of NO." and increasing black participation in the Leather lifestyle.
For the last 18 years, Pulse has proudly served on the staff of the Carter-Johnson Library. He has dedicated himself to furthering the Library's mission of preserving, and passing on the legacy and history of those kinky folk who came before us, and making those stories available to all who seek the knowledge.
"I purposely have not sought any titles. For me, The Service is far more important than public labels. My Mission in this lifestyle is to INSURE that no other Black male has to endure the slings and arrows that i faced after coming out. Black males, are typically seen as Dominant. Most Men who choose to openly submit… are seen as: Weak, Flawed. This perception is just WRONG. IF I HAVE ANYTHING to say about that… it will not continue."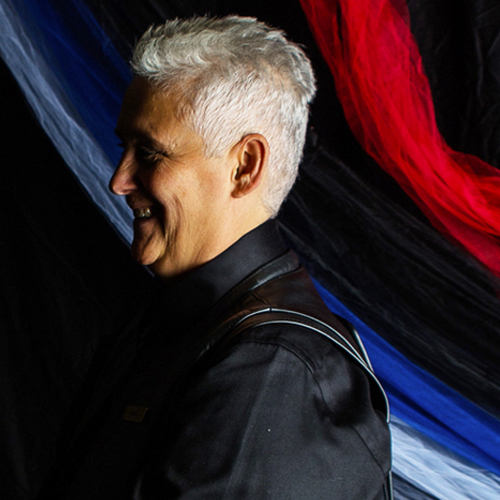 Tomo (She/Her) is a butch leatherdyke who found the leather community during a sunset motorcycle ride with her wife Mel over 25 years ago; and has presented classes, produced events, served as a judge, keynote speaker, and emcee at leather events since. Tomo has been served by her boy levi for over 10 years. She has recently fallen deeply in love with Eleven, her Lover and Dominant.
Tomo served as Northwest slave 2015 and International slave 2016. She was a Producer of Northwest Leather Celebration, the Northwest Master slave, Northwest Bootblack, and Northwest Person of Leather Contests. She was also a Producer of International Ms Leather Weekend for seven years. She produces the Ms Sacramento Leather Contest and is a founding member of the D.U.C.
Tomo is the Director of MAsT: Sacramento, is a member and serves as Webmaster for Queer Leather Association Sacramento, is the West Coast Curator for the Leather Quilt Project, and is a member of MAsT: San Francisco, and The Exiles. She was awarded the Pantheon of Leather President's Award in 2013, the Master slave Conference slave Heart Award in 2018, and the 2020 Vice President's Award from the National Leather Association. As a supporter of many in the leather community, she is often endearingly called Daddy Tomo.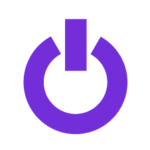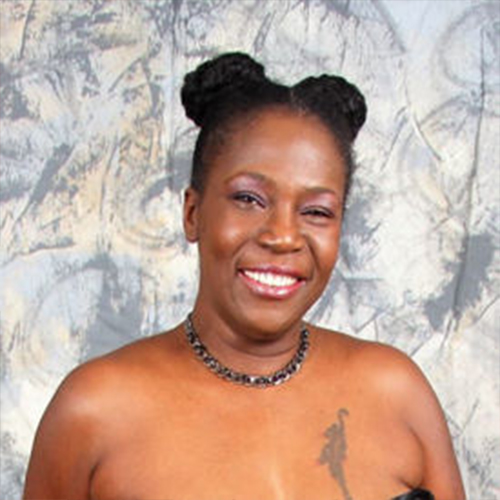 MasterMusic's toy

(she/her)
Robert Frost said, "I am not a teacher, but an awakener." I believe this to be what my legacy path has chosen for me…
Music's Toy is owned and operated by Master Music. She is a devoted slave who is focused on her Master's wants, needs and desires. Service is her passion and for her that translates into education and archival history. 
So far it has been 36 years of service for Music's toy. She started out in a training and discipline platform. She was trained by formidable Masters and Mistresses in Old guard, Gorean-Kajira, and Ancient Japanese culture. She is a poet, a writer, an etymologist, and a perpetual seeker of knowledge.
Music's toy's passion for teaching branched from her natural ability to share whatever information she had learned. She felt that everyone should have access to the beauty of the Master/slave dynamic.
She began to mentor friends, and then in 
·        2013 she and friends started a community munch called Eros/savage.  
From there, in 
·        2014 and 2015 she facilitated Eros/savage firesides that entailed having senior members of the community share experiences and history with those seeking knowledge of the Master/slave dynamic and its way of life.
Ultimately this spawned the 
·        Eros/savage Parties which were described as some of the most erotic and amazing parties ever!
She then turned to the internet (2014), where she started
·      Inner Mirror (fetlife.com/groups/74546) which asked piercing questions and encouraged individual thought with respect to how you perceive self in this beautiful lifestyle
This led to 
·      'Sub readiness' a forum for bottoms and submissive individuals seeking answers about the Master/slave dynamic.
She sat on the board for
·      Black Beat 2014, 2015
~Friend to the Carter Johnson Library~
~Member of Tes~ ~Member of MasT NY Metro
·        2018, 2019 -She has facilitated community led discussions for Master slave gathering 
·        August of 2019 – She was invited to speak to the class of 2019 Onyx pearls. 
·        October of 2019 – She presented at Mast Metro NYC. 
·        2019 – She presented at Brimstone 6.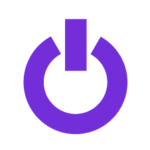 Sir Thaddeus Twist
& BunnyNichol Twist

(He/Him & she/her)
Mama Vi's Generations Speak Keynote
Sir Thaddeus Twist is a Central Texas based Poly Het Leather Master who participated in the kink/BDSM scene for years prior to joining the Leather community in 2016. He is passionate about being a constructive force in the Texas Leather and kink communities bringing transparency, integrity and selfless service as his core values. As a member of the Genius Indigo Leather family, Head of the House of Twisted Creations, current arbitrator for GWNN (Austin) and co-host on a new and up-and-coming podcast, Twisted Villain Talk where he discusses various kink oriented topics.
Twist has always placed service to community as a high priority for his House and Himself included.
Touch of Leather
Member
Council Member (2016-17)
MAsT- Austin
GWNN
Member
Arbitrator (presently)
BASH XXVI- PR (2018)
AgoL
Honorarium Supporter/ Associate Member
Beyond Brothas
Austin Mentors Program
Graduated Apprentice ( class 2018)
Presenter (2018 & 2019)
Mentor (2019)
bunny nichol is humbled and honored to be the owned slave and reflection of Master Thaddeus Twist. Taking great pride to be a member of the House of Twisted Creations and the Genus Indigo Leather Family led by our Leather Mother – The Goddess Indigo. BunnyNichol embraced the vision of Master Thaddeus Twist to not only bring honor to His name but to also be the change we needed to see within our Leather community for other BiPOC. This journey has not been easy but it continues to be a labor of love. Leaving room to grow and learn while leading with service and integrity.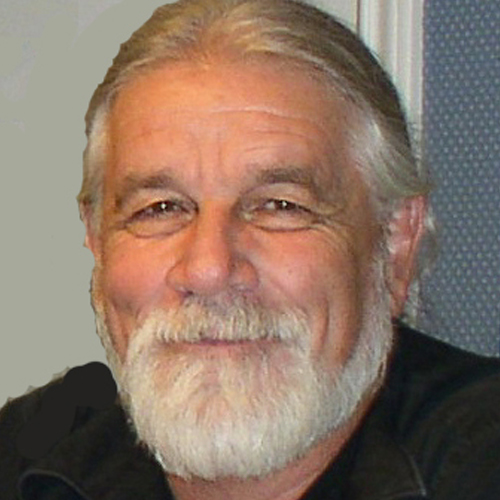 Master David Walker

(He/His/Him)
Master Walker began his journey in 1980. As a professional corporate trainer, he often traveled to southern California and San Francisco where he was introduced to the Leather lifestyle. As a teacher he has authored and taught BDSM, M/s Relationship, and Leather classes for local, regional, and national events.
As an educational developer, he is a co-founder of the SAADE, an educational group in Austin Texas, the founder of The Mentor Programs (both the Dominant and submissive programs) in Texas, and co-Founder of the Fort Worth Leather Corps which is home to the Carter/Johnson Library Texas annex. In 2015 he received the Master McGeorge "Excellent in Education" Award for his ongoing contribution to education in the M/s community. Today he is active in a group called S.K.I.L.L.S. in the Central Texas areas. S.K.I.L.L.S. is a social group with strong emphasis on learning.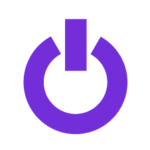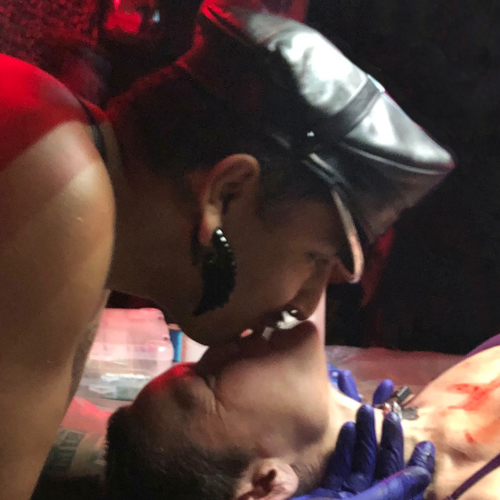 Sir Wombat, aka Erik James Escareño, DSW (he,she,they) is a two-spirited indigenous (Yavapai Apache and Chiricahua Apache) Los Angelino who is fueled by social justice and perpetuating meaningful change. Sir Wombat identifies as a Specialized Mental Health Clinical Social Worker, Interpreter, Sir, Handler/Trainer, Sadist, and Leather Daddy. As a clinician social worker, they provide mental health services to Deaf folx within Los Angeles County. As a Sir and Leather Daddy, they are the head of a leather family and are adept at a multitude of kinks and BDSM disciplines which they continue to hone and pass down to their boys.
Holding a Doctorate of Social Work, Sir Wombat focuses on creating systemic change in accessibility to mental health services for Deaf folx. Their fervent hope is to create accessible mental health services for all. Having an intimate connection to, and understanding of, the Deaf community they provide ASL interpretation in many QIPOC and Kink spaces; striving to ensure the message of positive queerness and sex is not compromised. Guided by honesty, open-mindedness, and willingness, Sir Wombat mentors others through an ethical lens while honoring sexual spirit.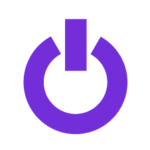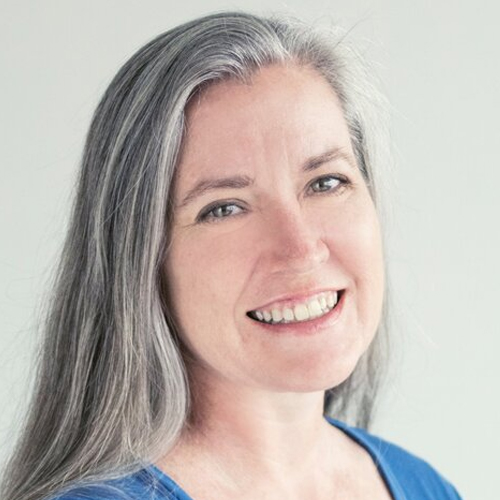 Susan Wright founded the National Coalition for Sexual Freedom in 1997, and currently serves as Executive Director and Director of Incident Reporting & Response. Susan also serves on the advocacy and community advisory committees for AASECT, the APA's Division 44: Task Force on Consensual Non-monogamy, Kink Clinician Guidelines, and Diverse Sexualities Research Education Institute. Susan chaired the successful DSM-5 Revision Project which helped result in the consensual paraphilias being removed from the Paraphilic Disorders in 2013. She currently chairs the Consent Counts committee working on the new Model Penal Code on Sexual Assault, which decriminalizes BDSM by permitting explicit prior permission for use of force and restraint with sexual contact. Susan has also conducted seven research projects on discrimination and violence against BDSM practitioners; consent practices and attitudes; and the mental and physical health of BDSM and non-monogamy practitioners with papers published in journals including the Archives of Sexual Behavior, Journal of Sexual Medicine, Journal of Interpersonal Violence, Journal of Social and Clinical Psychiatry, Journal of Trauma and Dissociation, Journal of Positive Sexuality and Journal of Homosexuality.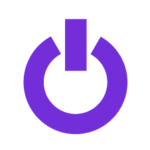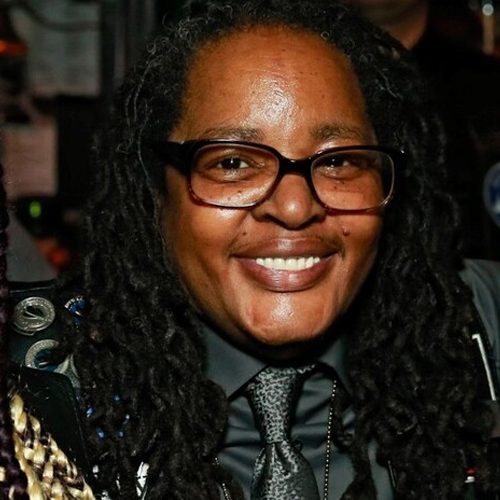 Master Kaddan Yue

(She/Her/Sir)
Master Kaddan Yue, Northeast LeatherWoman 2020-2021 and founding sister of ONYX Pearls NY/Northeast, has more than 40 years experience living the lifestyle. After spending her initial seven years in the lifestyle "training from the bottom up," she has become the third generation of her The House of Yue line. Specializing in long-distance power exchange dynamics and outreach, Master Kaddan identifies as a Transient Transgender woman who has very strong masculine energy, I choose to dress masculine, my honorific is Sir. Master with a primary love is for fem lesbians and currently owns the House of Yue with a mix of females and a male. The structure of the house is trainees, slaves, and property who reside outside of the NYC Metro area.
Master Kaddan emphasizes strong communication skills in all aspects of the lifestyle. She holds a Professional Human Services Degree with emphasis on Cognitive and Behavioral Therapy and previously served for more than 18 years federal and state-level forensic populations including violent offenders, individuals with mental health issues, and individuals coping with HIV/AIDS. Now retired, her focus has shifted to being a Life Coach Consultant, building her household, the M/s community, and volunteering.
As part of her advocacy for healthy power exchange relationships and desire to broaden the definition of the BDSM community, Master Kaddan embraced technology to help share best practices, practical application, and mentoring beyond the bounds of real-time traditional Leather settings.
"While some may dismiss any platform other than Real Life, there are millions of individuals around the world unable to access real-life interactions safely or easily connect with the elders in our communities. Younger generations use technology to connect over time, distance, and cultural divides. The BDSM and Leather communities should also embrace technology to share critical introductory information concerning our lifestyles."
In 2011, Master Kaddan's outside the box thinking led her to the Second Life (SL) platform, where she identified a gap in the online virtual world's BDSM groups, Master/slave dynamics were often misrepresented and/or misinterpreted. To help fill the gap, she developed within the Second Life platform The Art of Submission (AOS), an education-focused Master/slave venue to host unique lifestyle-related discussions with facilitators who are active in their Real-Life Communities. AOS does 4 discussions a week, I am currently doing Thursday reaching 10 to 25 people per discussion.
"I was taught that service can have many faces, so I've harnessed Second Life as one of the many ways to explore and promote healthy D/s and M/s dynamics. The question is simply, 'Are you open-minded?'"