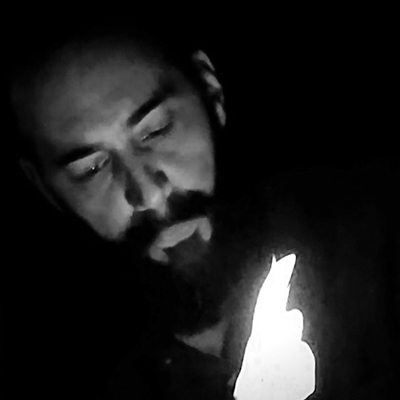 Master Dante Amor

(he/him)
Executive Producer
Master Dante has been formally active in M/s for 20 years and owner of Slave Gaia Amor for 15, a polyamorous Master/slave relationship by design from its inception. This expanded into a polyfidelitous household when Sarah Amor joined his leather family and again when Coco entered his service in 2020.
Loquacious pusher of buttons, tipper of sacred cows, and a certified clinical hypnotherapist for over two decades. When it comes to authority-based relationships, Dante has always focused on the emotional, psychological, and interpersonal dynamics first and foremost.
A firm believer that mastery is a continual work in progress requiring ongoing self-inquiry, personal development, vulnerability, and a willingness to support others, he is currently in service to the community as: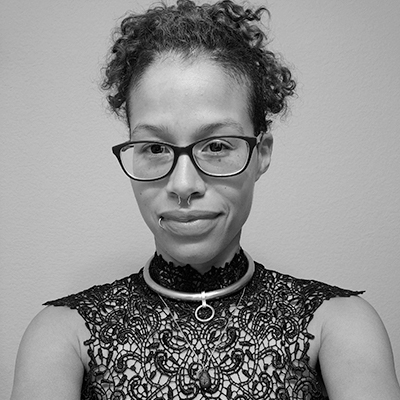 slavegirl j

(she/her)
Producer's Assistant
slavegirl j (she/her) was raised in the Leather community by queer, kinky, POC parents which cultivated a deep connection to service. she expresses this by serving at her Master, Sir DaddyDaun's, side as Northwest slave 2016 and International slave 2017/2021, Volunteer Coordinator for MsC WORLDWIDE 2021, as well as Ms Rhonda's assistant for Northwest Leather Celebration. girl j is also passionate about sharing how she navigates serving her Master who is both an elder of the community and has Multiple Sclerosis. Together, T/they were awarded the 2020 MAsT International Presenter of the Year Award. When not presenting or being volun-told for something, slavegirl j can be found traveling the lower 48 states in her Master's semi truck, handcrafting her days away with T/their cat Spirit.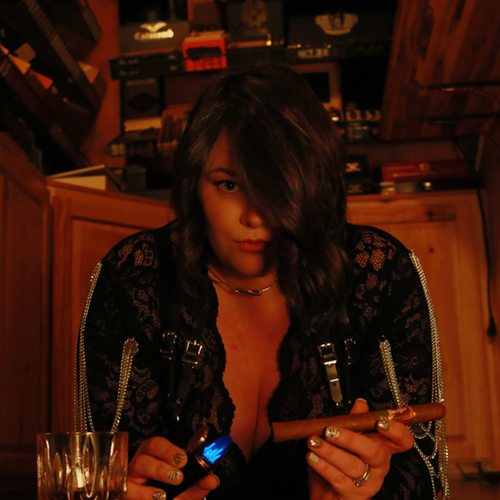 echo

(she/they)
Moderator Lead
echo (she/they) was born and raised in England. She's a pansexual, polyamorous Leatherwoman, a slave, switch, and a fucker of minds. echo is a sugar glider mum to Wicket and Cricket, and a crochet artist. She is passionate about mindset, relationship skills and sociocultural theory. 
echo and her Master, Beast are your 2022 International Master and slave. Together with their partner Liv, they are raising 3 children in beautiful Colorado. They enjoy sharing with and learning from others, and have found a storytelling style that allows them to share their triumphs and mistakes with honesty, transparency and humor.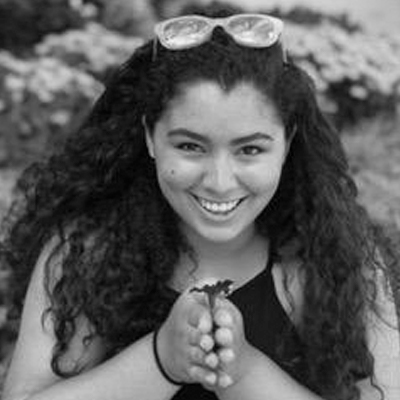 Coco

(she/her)
Accessibility Lead
Coco has been in service to Master Dante Amor since June of 2020. She has been involved in the Baltimore BDSM/Kink scene for roughly three years and has had the privilege of connecting with some truly incredible folks along the way. Coco considers MAsT: Laurel her "home" chapter. She also regularly attends MAsT: Metro NY and MAsT: DC Pan when it's not a school night! She was the founder and Coordinator of the POC Special Interest Group (SIG) for the Baltimore Educational and Social Society (BESS) as well as the secretary of BESS from 2018-2020. Her roots in the community may be new, but they are strong! She hopes to continue nurturing those relationships as well as develop new ones as opportunities arise!
Coco graduated with a B.S. in Deaf Studies and is very passionate about dismantling systemic ableism and normalizing accessibility.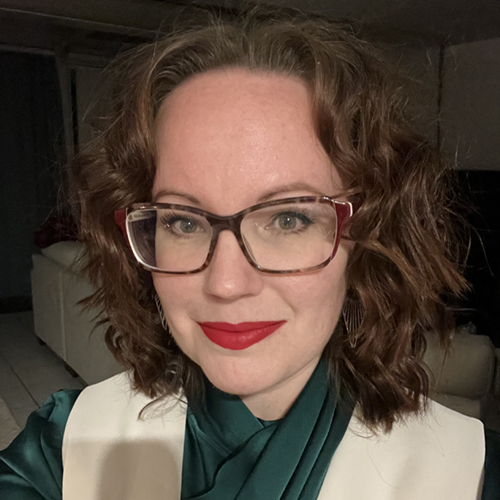 slave nala

(she/her)
Webslave / Graphic Design Lead
nala is a service slave, owned by her Master, KindButFirm, of 15 years. she has been active in the community wherever she happened to be, which has been in B.C. Canada, Texas, Japan, and now in Washington state. nala's greatest joy is service to her Master and her community, and currently works with several local organizations and groups including The Gathering Northwest, Leather Reign, Inside the Collar, Kinky Krafting, and PleasureBound Studios.
nala's kinks and interests are vast and ever-changing, and she has a passion for growth and personal development. But, there are many which are part of her core: Service, Impact, Protocol, Petplay, Breath play, and most anything to do with water.
nala is an artist, a graphic designer and web developer, a nerd, a PC gamer and a tabletop/board gamer. she loves to be barefoot as much as possible and feels happier when things in her home and heart are clean and organized.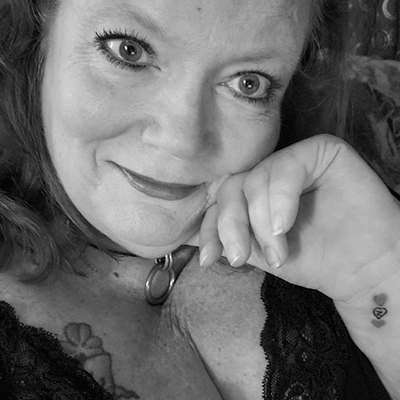 BebeBlueEyes

(she/her)
Community Support Lead
A Dedicated Community Service Slut', Bebe has been an overly active member of the greater kink community and her local community for nearly 13 years. Bebe is currently serving her 6th year on the National Coalition for Sexual Freedom (NCSF) Executive Board as CP Liaison & Midwest Poly Advocate. In 2020, she was honored and humbled to be chosen as recipient of Leather Leadership Conference's 'Servant Leader' award for her years of community service! For 7 years, she served her home group, StL3, on multiple boards & committees, even as Chairperson and as Vendor Coordinator for Spanksgiving & BMSL. In 2018, she founded the StL PolyHarmonic Group for persons practicing Kink & Consensual Non-Monogamy (CSM). During COVID, she saw a need to keep 's types' connected and founded the Submissive Safe Call, a discussion group, tackling topics of import to s types. Bebe is mother of a TNG Kinkster, an IT professional, and is a trained & certified Sexual Assault Victim Advocate with the State of IL.
Bebe has facilitated workshops on Consent, Polyamory & Power Exchange, Dynamic Negotiations and The Power of NO. She has appeared on podcasts, speaking out & writing articles on the negative repercussions of FOSTA. She's presented at cons, from Kinky Kollege, to Winter Wickedness, to her kinky home away from home, The Woodshed Orlando! You may have encountered Bebe's infectious smiles while manning the NCSF Table at cons across the country. & Yes, She's a Huge Flirt! Her passion shows through in her service to her community, promoting kink education and personal responsibility through empowerment. Her signature tag line – 'Happiness is an inside job!'
Bebe met her Owner, Invictuz, at a polyamory con in 2018 and they have been developing their relationship since day one! They quickly moved into a polyamory & power exchange relationship, beginning as D/s, then finally moving to a M/s TPE dynamic.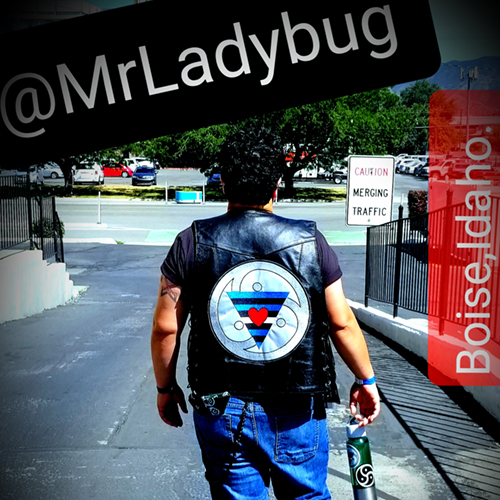 Mr. Ladybug

(She/They)
Sponsor & Vendor Coordinator
Mr. Ladybug queer & Leather, a sadist who loves to dominate a good conversation or scene. She has been an active member of the Kink, BDSM and Leather community for over a decade. She can often be found in the dungeon playing or showing off her toy bag and outside enjoying a cigar. MrL enjoys heavy impact scenes and bondage! She grew up in the Bay Area but her kink journey started in northern California and has moved to Boise, Idaho, where she has been active in the community for over 7 years now. She has been fortunate enough to have traveled to various areas and states over the years while expanding her network and helping the community every chance she gets from running a play space, hosting and co-hosting socials, munches and sloshes, to producing and co-producing educational intensives or conferences. 
MrL is passionate about the lifestyle and is always looking for opportunities to give back. Her current projects include a Lending Library for the Boise Area and Mr. Ladybug's Lounge. A platform that supports community growth through education, both in-person and virtually. She enjoys volunteering and bringing people together, as well as giving back with the Alternative Collective, a local Leather house that she is a member of. She also supports the local Boise MAsT chapter, leads a couple of groups on FetLife and most recently, started presenting, just to name a few. MrL is always learning, growing and looking forward to the next opportunity.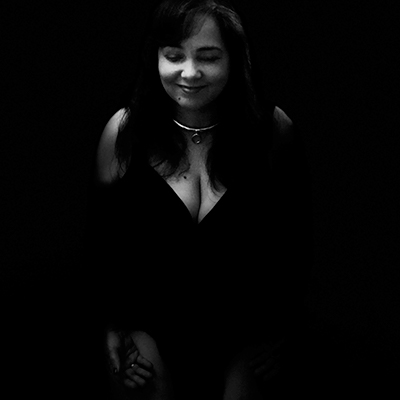 Slave Gaia

(she/her/it)
Education Liaison
Slave Gaia first came to understand her slave heart twenty years ago in South Africa where she was born, raised, and active in the local community as both a participant and presenter. She then moved halfway around the world to New York City to be collared by Master Dante Amor, who she has had the privilege of serving for fifteen years.
She possesses a deep passion for community service, an outgrowth of embracing it as her chosen family. Her dedication to loving and caring for others is one of the most natural expressions of her slavery as evidenced by her being such a shamelessly compulsive hugger. She is the Treasurer and Secretary of MAsT: Metro New York, Operations Staff for The Poly Exchange, an associate member of the Onyx Pearls NY/NE, and proudly supports House Amor, her polyfidelitous household, in all its endeavors.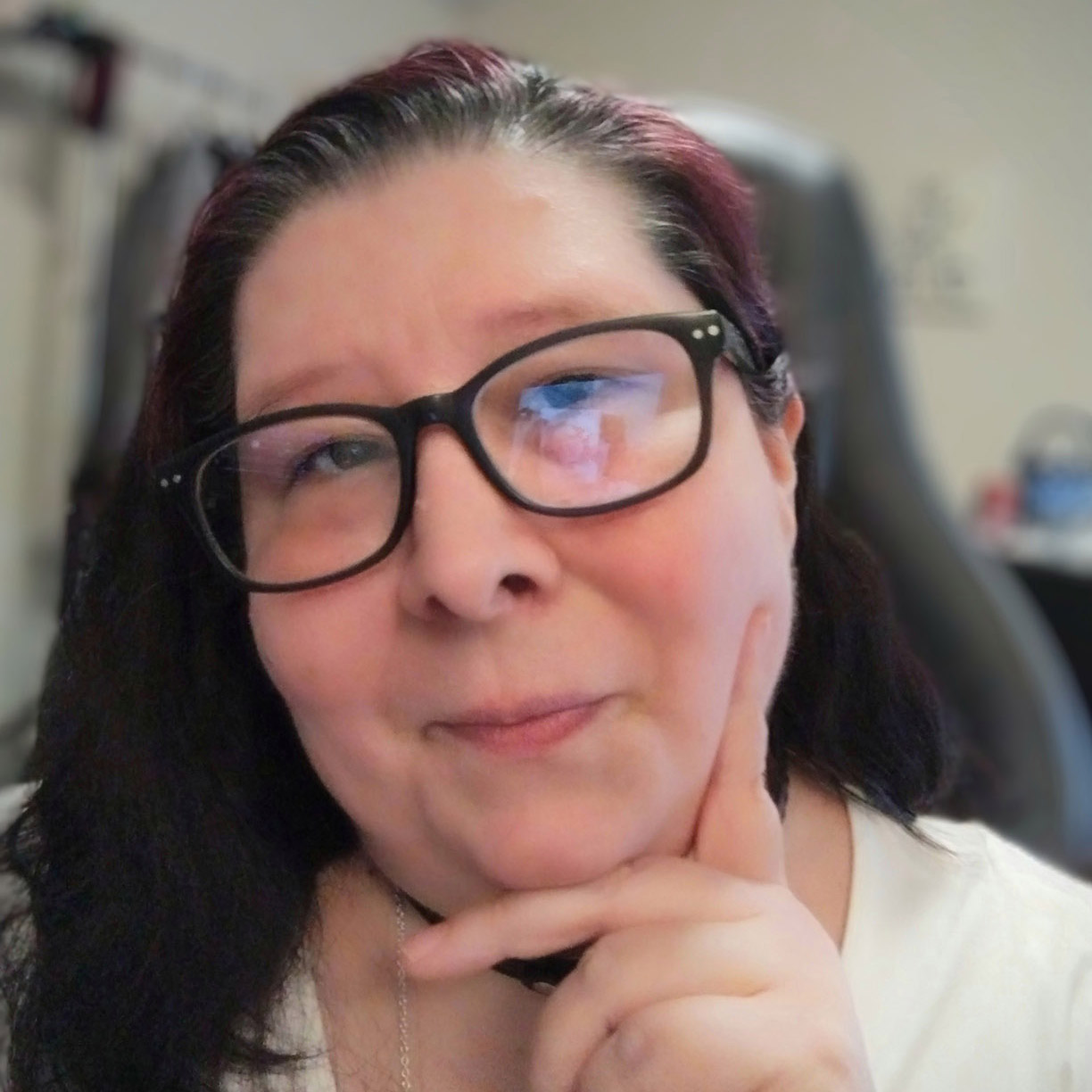 slave audi Yue

(she/her)
Social Media Team
slave audi Yue has been active in the lifestyle for the past 15 years. She began her voyage as a pet and later learned that her heart was called to be a slave. She has been in her current dynamic with Master Kaddan Yue for 12 years where she now serves as majordomo and house techie. slave audi serves her community by being co-director of Marketing for the Leather Solidarity Collective, being a founding member and director of the Leather Service Alliance (LSA), Co-presenting alongside her Master, and volunteering for many groups and conferences.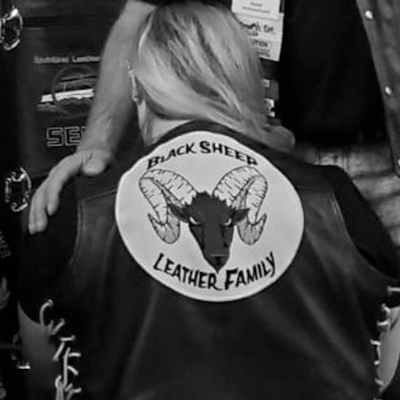 aimee

(she/her)
Social Media Team
Member of an amazing leather family – BlackSheep Leather Family
Co-Owner, web/techkitten of AnonM/s – We are a power exchange dynamics educational group based in RI. Our goal is to help bring back M/s and leather history to this region of the country.
Co-director and co-founder of slaves AnonM/s
In service to Masters AnonM/s scheduling & tech support
Assistant and web/tech of MAsT RI Providence Chapter
Webpage director LSC Collective / UPRISE!
Web director / Social Media Team for The Gathering NorthWest 2021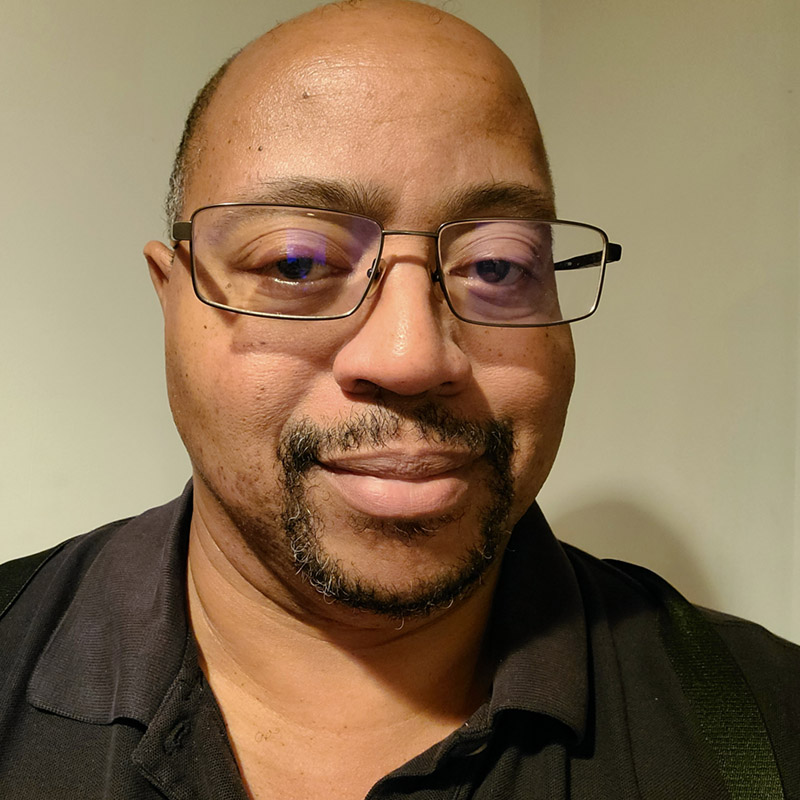 Stephen Bates

(he/him)
Videographer
Stephen Bates is currently the Audiovisual Director for MsC, having completed the MsC 2022 Conference. Since 2007 he has worked for the Department of Defense as an Audiovisual Production Specialist. He is the Lead Visual Information Producer for State Funerals at the U. S. Capitol. He also has a consulting business for churches that provides design, integration, training and communication services.
Stephen has had a varied career. He started in Chicago as a professional DJ, doing open format, Top 40 and House music before starting a career in television. In 1989 he started producing and directing live call-in shows for Hotline 21, designed and programmed Computer Graphics for the FYI Magazine, and produced video content for Chicago Access Corporation, Chicago's public access TV network. He did network broadcast, live news and sports for Sprint Videopath in 1991, before moving into Federal Government service with the Department of Veterans Affairs. In 1999, the Department of Veterans Affairs provided experience in documenting surgeries, autopsies, pharmaceutical and mental health training and counseling, disabled veteran therapy and PTSD. This experience prepared him for his move from Chicago to his current position in the Department of Defense at the Pentagon.
Stephen has documented events such as: Inauguration of Presidents George W. Bush, Barack Obama, Donald Trump, and Joseph Biden. He has also documented over a hundred interviews of WWII POW's for the Veteran's Living History Project for the Library of Congress. He has been technical director for touring events such as: Spirit of America, Military Idol, American Holiday Festival, 1812 Overture, and Twilight Tattoo. He has broadcast shows including: The Oprah Winfrey Show, The Jerry Springer Show, American Airlines News, Chicago Bulls Championships, as well as medical conferences for clients such as Roche, Merck, and Bayer. He produced regional entries for the National Veterans Creative Arts Festival, and the National Disabled Veterans Winter Sports Clinic.
He has a Bachelor's degree in Mass Communications from the University of Illinois and is completing his Master's degree in Public Relations from Georgetown University. He also has a certificate in satellite uplink from the FCC, as well as video editing certification in Final Cut Pro. He has over forty years of experience in video, lighting, audio, editing, set design, broadcasting and streaming.
Stephen is a native of Chicago, IL and has lived in the DC/MD/VA are since 2007. He speaks English and is working on fluency in French, Spanish and sign language. He has a deep commitment to the community being inspired by trailblazers in Chicago and the DC/MD/VA area. He is a communicator, enjoys community activities, and is an avid lover of music, movies and the arts.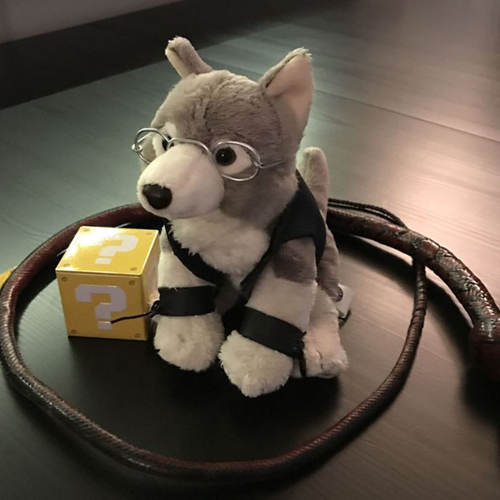 Matt KBF

(He/Him)
Discord Lead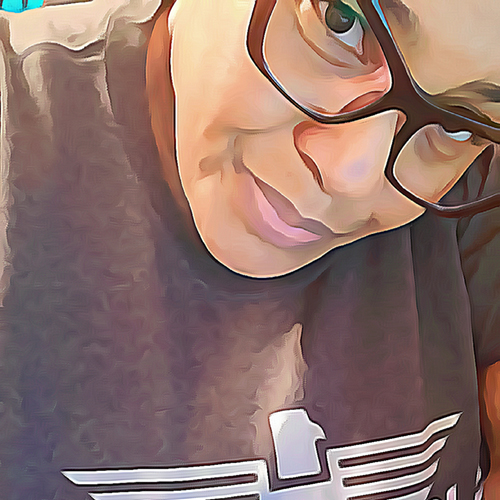 MsDDom

(She/Her)
Fundraising Team
MsDDom is very active in the Atlanta community and lives in an M/s dynamic with her slave, CreamDream. She holds membership in MAsT chapters, leads Black FemDoms-Atlanta, co-leads Black Atlanta Munch, is founding member and Road Captain of Women in Leather Atlanta, as well as, serves as Award Chair for NLA-I,  Education Director for the Leather Solidarity Collective, and Southeast coordinator for Women of Drummer. Recipient of the SELF Community Award and SE Pantheon of Leather Award, MsDDom continues her service to the community by presenting, peer mentoring, volunteering, and curating the Black FemDoms-Atlanta podcast. MsDDom and CreamDream volunteer for the Carter/Johnson Leather Library & Collection Atlanta Annex as Librarians and enjoy traveling across the U.S. and Canada.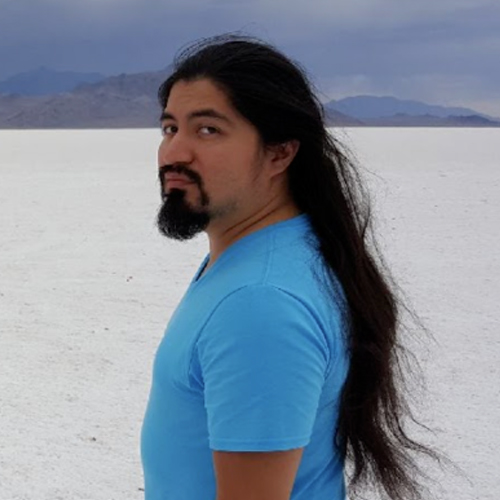 CreamDream

(he/him/his)
Fundraising Team
CreamDream has been involved in alternative lifestyle scenes since 2009 in Atlanta. An active Leather man who identifies as a slave, he serves the community by advocating for positive POC (people of color) and male submissive/slave spaces, participating on panels, presenting at conferences, peer-mentoring, and volunteering. CreamDream also serves as Co-Director of MAsT Atlanta Central, co-leader of Black Atlanta Munch, and is a Librarian/Curator for the Carter/Johnson Leather Library and Collections Atlanta Annex. He lives his life in a Master/slave dynamic with MsDDom, enjoys the camaraderie of leather and kinky folks, and travels often to participate in lifestyle events across the U.S.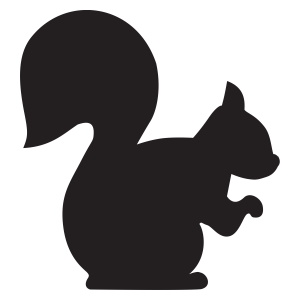 Multiperv

(he/him)
Tech Administrator
Multiperv is a sub-leaning switch and fetishist who has been active in the kink community for 25+ years, and interested in kink 15 years before that. He's been a presenter at Domcon NOLA, the GWNN Bash, ClubFEM Austin, and the "Dinner with Jen and Dr. Bob" webinar formerly given by Dr. Bob Rubel and Mistress Jenn, and a defunct kink discussion show on Twitter. Multiperv has also been a Mentor and Instructor for the Austin submissive Mentors Program (AsMP) for six years, where he teaches four niche fetish subjects. Outside of kink, he enjoys music, movies, TV, science fiction, and pop culture in general.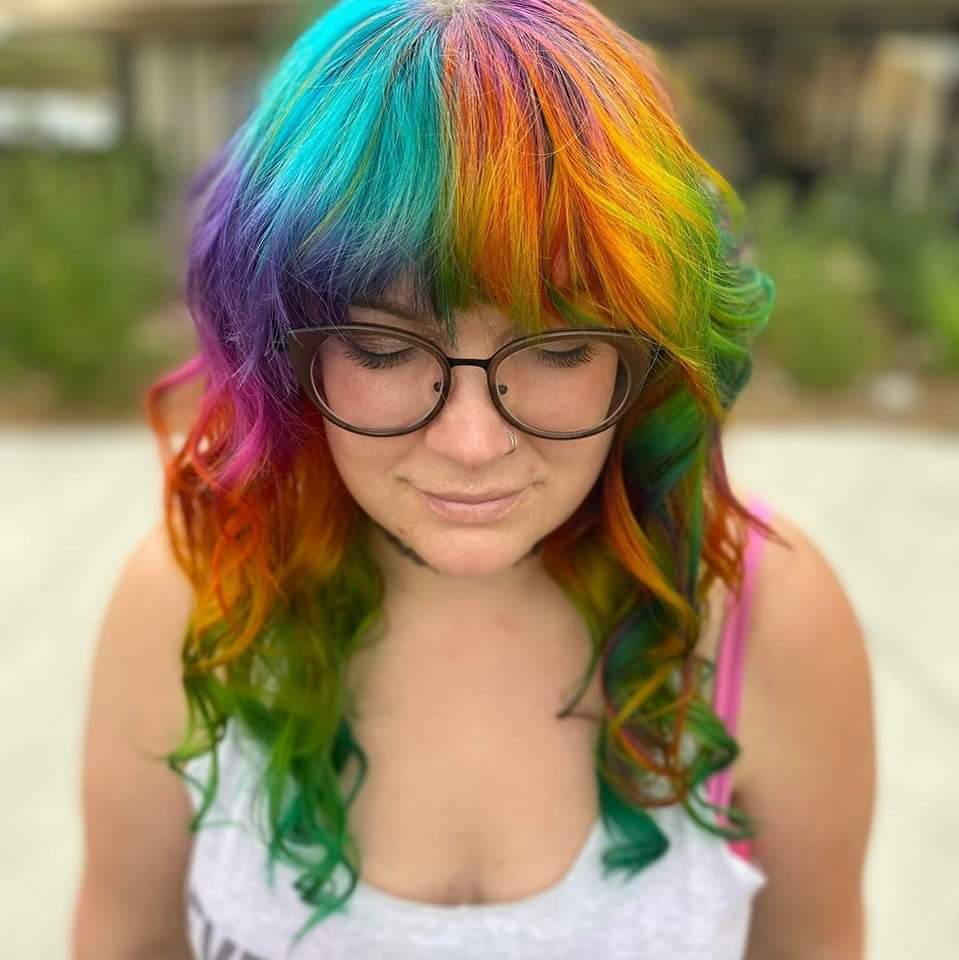 Daddy Bree

(She/Her)
Track Lead
Daddy Bree is a Sadomasochist from Denver, Colorado. She is a volunteer at her home dungeon and yes she was born with that hair.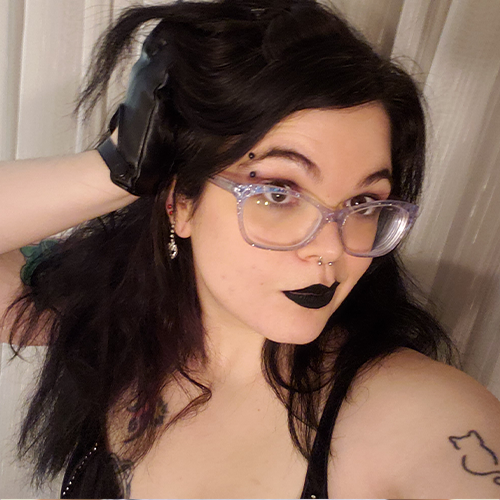 girl Calyco

(she/her)
Track Lead
girl Calyco is a little queer service-oriented exhibitionist and all-around sex nerd! She found leather in 2010 and immediately began volunteering, demo bottoming, and organizing for the community. She served for five years on the Board of Directors and PR team of SouthEast LeatherFest before moving with her Daddy and her husband from Florida to Washington in 2017. Now, girl Calyco serves on the staff of Leather Reign and is a proud member of MAsT: Everett. She can be found online (all the time) promoting sex education, getting naked, and providing community support within the lifestyle and beyond!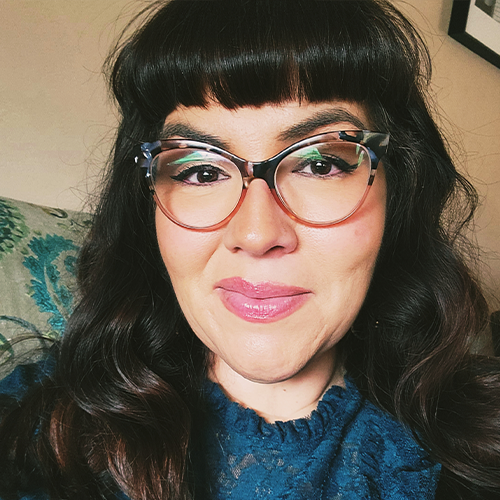 Master Retro Bella

(She/Her/Hers)
Track Lead
Master Retro Bella (She/Her/Hers) is a Latina Master and Queer Leather Woman from Southern California. Active in the Bakersfield BDSM community since 2010, Master Retro Bella founded the San Joaquin valley's 1st girls of Leather chapter: San Joaquin Valley girls of Leather and the project "Women Educators in the Valley." She is the Co-head of the Leather house Dark Shadows Thoughtful M/s teaching and speaking on BIPOC speaking panels set her heart on fire, but warm buttered bread sticks truly set her soul on fire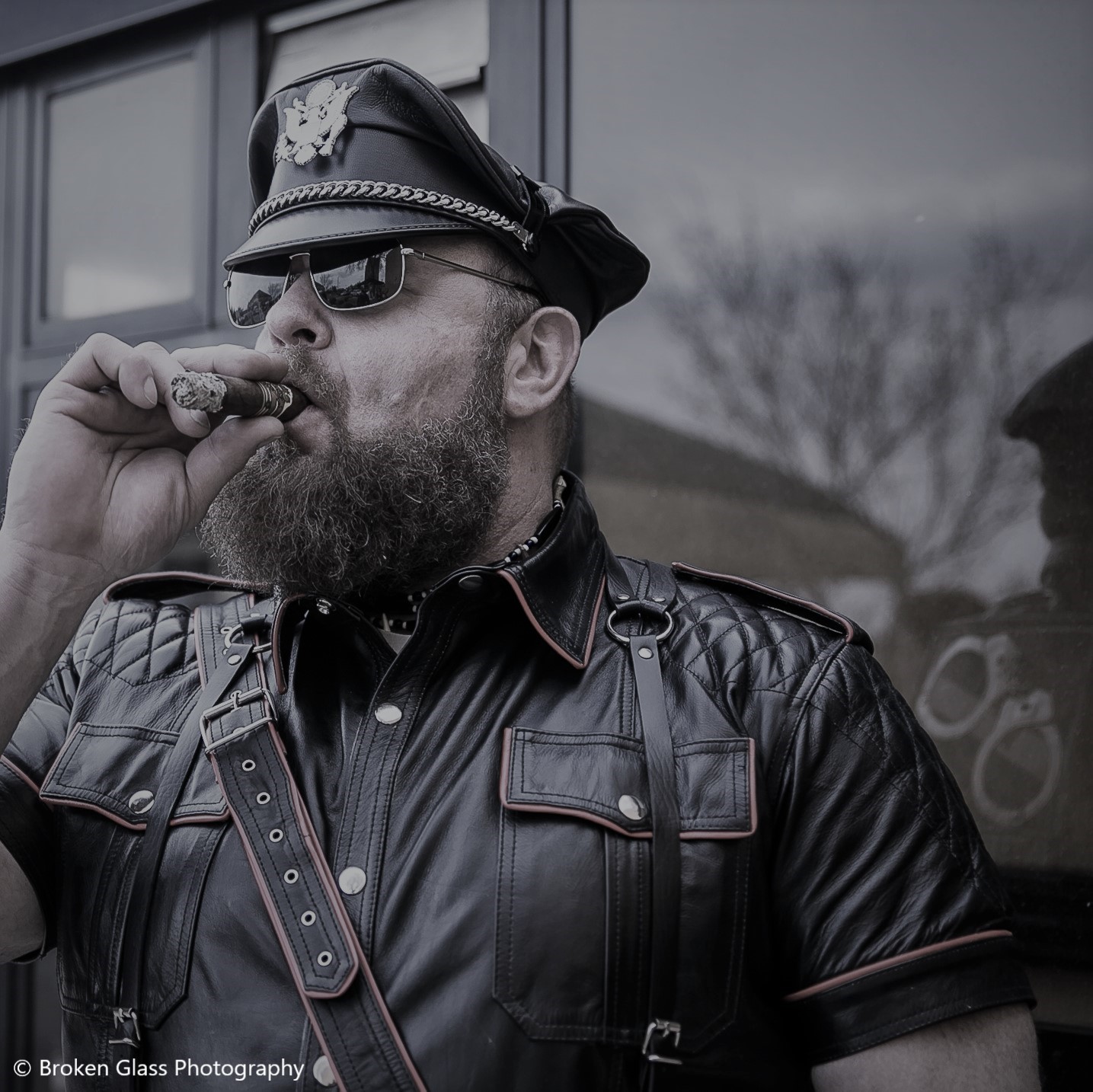 Beast

(He/Him)
Track Lead
Beast (He/Him) is a pansexual, polyamorous Leatherman, a Master, a rigger and ropemaker, pyromancer, biker, bodybuilder, musician, and Cigar enthusiast. He is Oglala Lakota and is learning to walk his own red path. Beast believes our unique expression of Leather should be driven by our own personal connections to it and to each other.
Beast and His slave echo are honored to serve as International Master and slave 2022. Together with their partner Liv, they are raising 3 children in beautiful Colorado.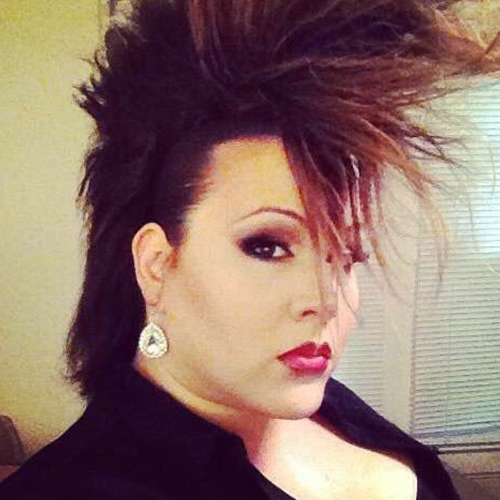 Domina Alluriah

(She/Her/Hers)
Track Lead
Domina Alluriah is a mixed race Trans Leatherwoman from the Gulf Coast of MS. She actively leads several groups as well as travels to sister cities to participate, educate, and network with other people in the lifestyle. She believes in representation and visibility for marginalized individuals. To this end she encourages others to seek knowledge and understand and believes their is no community without unity.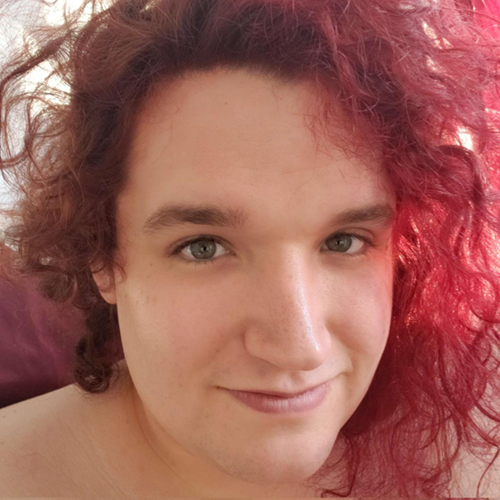 Shannon

(she/they)
Track Lead
Shannon is a proud and out queer woman of trans experience. She holds a burning excitement for sexuality education, intersectional civil rights, and all things nerdy. When she's not hanging out with cherished friends, fighting for justice, or creating spaces, Shannon likes to revel in chaos and excitement.
She's also a big fan of art. Art is super cool.
Shannon is a passionate advocate who believes power for minorities is taken, not asked for. She is thrilled to be bringing her energy and dedication to MsC Worldwide 2023.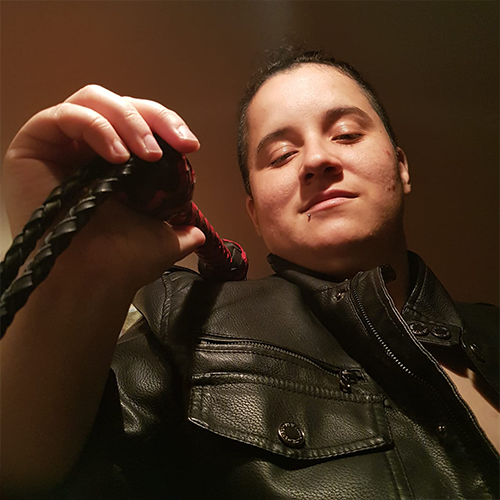 Alpha Orc

(she/they)
Track Lead
Hey! I am Orc. Hope we have a great time together. I am looking to help people learn more about themselves and help them grow. I have been in the community for the last 2 years and kinky all my life.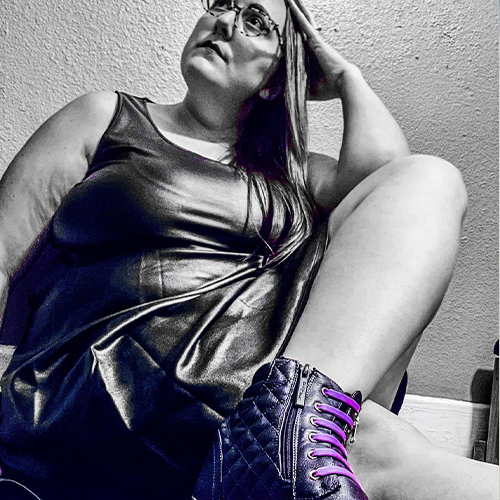 HRHSourPatch

(She/Her)
Track Lead
Hear Ye, Hear Ye! Her Royal Highness SourPatch (she/her) is a demisexual Brat (with a capital B) and switch. SourPatch failed miserably to keep her mouth shut as an s-type and now embraces being the center of attention and finding trouble wherever she goes. She naturally fell into an M/s dynamic with her Daddy, Metalbyte, when they first met during a 3 am pancake run after a local munch; the rest was history. SourPatch takes pleasure in having run of the house and being an "Alpha slave" who bosses others around.
SourPatch has been an active member in her local community since 2016 and currently serves as the leader of East Texas TNG and Little Scouts Troop 903. As an educator, she has been able to teach mind fuckery and ethical bratting, and facilitates discussions for new members to grow in their own journey.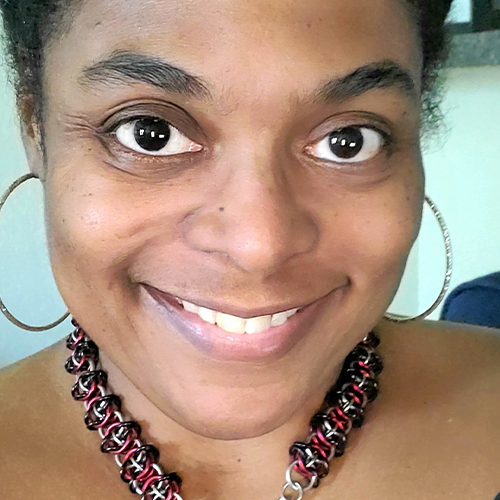 MalikaSG

(She/Her)
Track Lead
MalikaSG is the Queen of The House of the Black Panther, where she is the partner and collared submissive of the Head of Household, Sir Guy.
She has organized, facilitated, and participated in several virtual, hybrid and in person events in the short time she has been visible in the community.
MalikaSG is founder of POC Arkansas, (Est. Oct 2021) Media & Communications Director for The Atlantic Leather Families Alliance (ALFA), Co-Admin for Dark Lair, and moderator/ Co host of House of SCK's Virtual Events.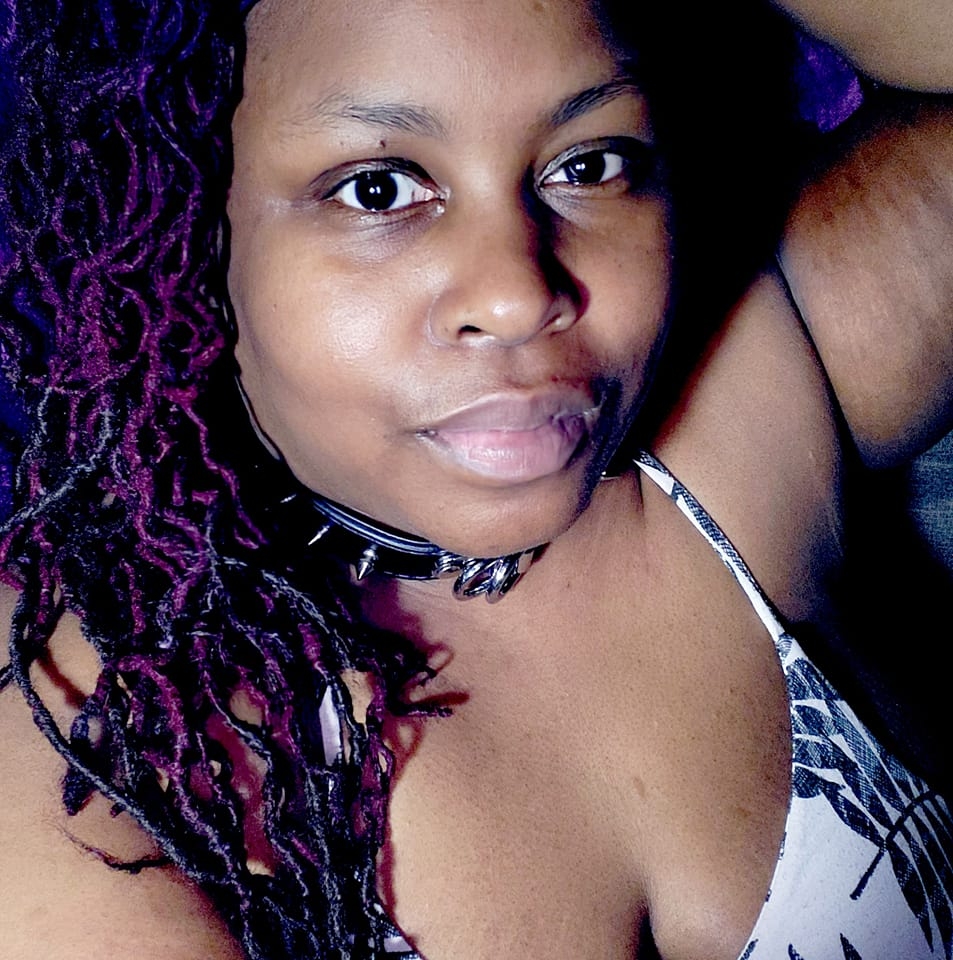 the gurl

(she/her)
Track Lead
the gurl Yue of the House of Yue is neophyte to Master Kaddan Yue. A giggly wiggling slave primal dark babygurl with a love of all things Leather and fire that is usually found in the deepest shadows observing and learning as much as she can. There are supposed to be lines right about here that talks about the things, and accomplishments. The blahdiddity blah blah. She does many things including being a volunteer, moderator, tribute, nap guardian, presenter handler/liason, corset lacer, and volunteer/support coordinator for various organizations and spaces.