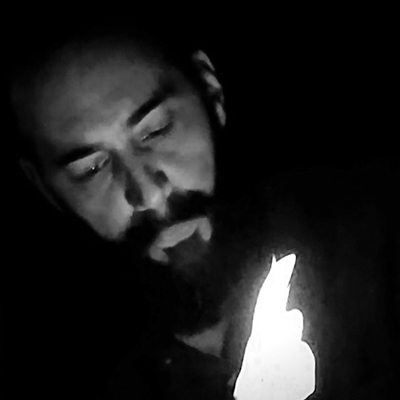 Master Dante Amor

(he/him)
Executive Producer
Master Dante has been formally active in M/s for 20 years and owner of Slave Gaia Amor for 15, a polyamorous Master/slave relationship by design from its inception. This expanded into a polyfidelitous household when Sarah Amor joined his leather family and again when Coco entered his service in 2020.
Loquacious pusher of buttons, tipper of sacred cows, and a certified clinical hypnotherapist for over two decades. When it comes to authority-based relationships, Dante has always focused on the emotional, psychological, and interpersonal dynamics first and foremost.
A firm believer that mastery is a continual work in progress requiring ongoing self-inquiry, personal development, vulnerability, and a willingness to support others, he is currently in service to the community as: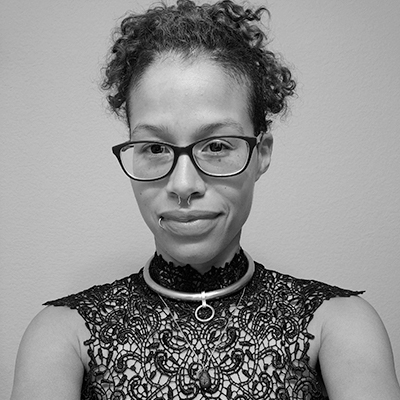 slavegirl j

(she/her)
Producer's Assistant
slavegirl j (she/her) was raised in the Leather community by queer, kinky, POC parents which cultivated a deep connection to service. she expresses this by serving at her Master, Sir DaddyDaun's, side as Northwest slave 2016 and International slave 2017/2021, Volunteer Coordinator for MsC WORLDWIDE 2021, as well as Ms Rhonda's assistant for Northwest Leather Celebration. girl j is also passionate about sharing how she navigates serving her Master who is both an elder of the community and has Multiple Sclerosis. Together, T/they were awarded the 2020 MAsT International Presenter of the Year Award. When not presenting or being volun-told for something, slavegirl j can be found traveling the lower 48 states in her Master's semi truck, handcrafting her days away with T/their cat Spirit.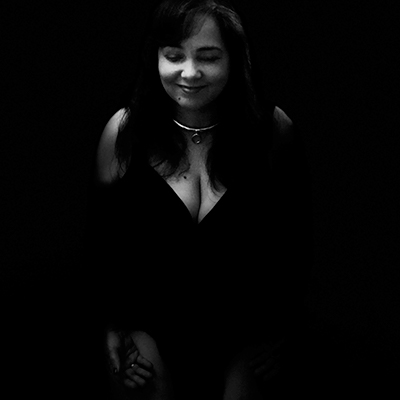 Slave Gaia

(she/her/it)
Education Liaison
Slave Gaia first came to understand her slave heart twenty years ago in South Africa where she was born, raised, and active in the local community as both a participant and presenter. She then moved halfway around the world to New York City to be collared by Master Dante Amor, who she has had the privilege of serving for fifteen years.
She possesses a deep passion for community service, an outgrowth of embracing it as her chosen family. Her dedication to loving and caring for others is one of the most natural expressions of her slavery as evidenced by her being such a shamelessly compulsive hugger. She is the Treasurer and Secretary of MAsT: Metro New York, Operations Staff for The Poly Exchange, an associate member of the Onyx Pearls NY/NE, and proudly supports House Amor, her polyfidelitous household, in all its endeavors.
slave nala

(she/her)
Webslave / Graphic Design Lead
nala is a service slave, owned by her Master, KindButFirm, of 15 years. she has been active in the community wherever she happened to be, which has been in B.C. Canada, Texas, Japan, and now in Washington state. nala's greatest joy is service to her Master and her community, and currently works with several local organizations and groups including The Gathering Northwest, Leather Reign, Inside the Collar, Kinky Krafting, and PleasureBound Studios.
nala's kinks and interests are vast and ever-changing, and she has a passion for growth and personal development. But, there are many which are part of her core: Service, Impact, Protocol, Petplay, Breath play, and most anything to do with water.
nala is an artist, a graphic designer and web developer, a nerd, a PC gamer and a tabletop/board gamer. she loves to be barefoot as much as possible and feels happier when things in her home and heart are clean and organized.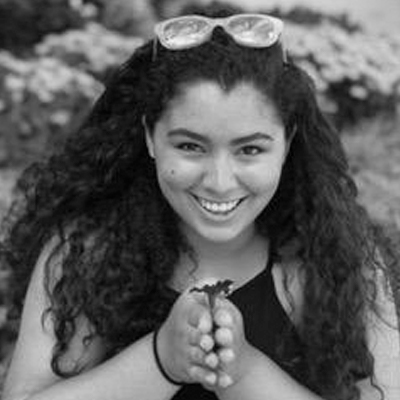 Coco

(she/her)
Accessibility Lead
Coco has been in service to Master Dante Amor since June of 2020. She has been involved in the Baltimore BDSM/Kink scene for roughly three years and has had the privilege of connecting with some truly incredible folks along the way. Coco considers MAsT: Laurel her "home" chapter. She also regularly attends MAsT: Metro NY and MAsT: DC Pan when it's not a school night! She was the founder and Coordinator of the POC Special Interest Group (SIG) for the Baltimore Educational and Social Society (BESS) as well as the secretary of BESS from 2018-2020. Her roots in the community may be new, but they are strong! She hopes to continue nurturing those relationships as well as develop new ones as opportunities arise!
Coco graduated with a B.S. in Deaf Studies and is very passionate about dismantling systemic ableism and normalizing accessibility.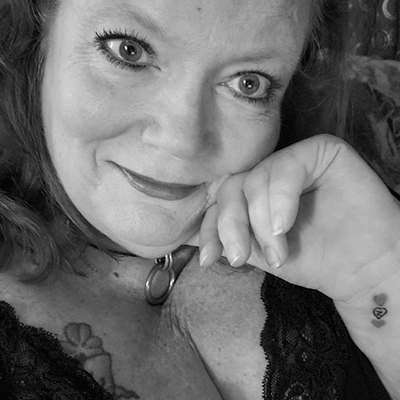 BebeBlueEyes

(she/her)
Community Support Lead
A Dedicated Community Service Slut', Bebe has been an overly active member of the greater kink community and her local community for nearly 13 years. Bebe is currently serving her 6th year on the National Coalition for Sexual Freedom (NCSF) Executive Board as CP Liaison & Midwest Poly Advocate. In 2020, she was honored and humbled to be chosen as recipient of Leather Leadership Conference's 'Servant Leader' award for her years of community service! For 7 years, she served her home group, StL3, on multiple boards & committees, even as Chairperson and as Vendor Coordinator for Spanksgiving & BMSL. In 2018, she founded the StL PolyHarmonic Group for persons practicing Kink & Consensual Non-Monogamy (CSM). During COVID, she saw a need to keep 's types' connected and founded the Submissive Safe Call, a discussion group, tackling topics of import to s types. Bebe is mother of a TNG Kinkster, an IT professional, and is a trained & certified Sexual Assault Victim Advocate with the State of IL.
Bebe has facilitated workshops on Consent, Polyamory & Power Exchange, Dynamic Negotiations and The Power of NO. She has appeared on podcasts, speaking out & writing articles on the negative repercussions of FOSTA. She's presented at cons, from Kinky Kollege, to Winter Wickedness, to her kinky home away from home, The Woodshed Orlando! You may have encountered Bebe's infectious smiles while manning the NCSF Table at cons across the country. & Yes, She's a Huge Flirt! Her passion shows through in her service to her community, promoting kink education and personal responsibility through empowerment. Her signature tag line – 'Happiness is an inside job!'
Bebe met her Owner, Invictuz, at a polyamory con in 2018 and they have been developing their relationship since day one! They quickly moved into a polyamory & power exchange relationship, beginning as D/s, then finally moving to a M/s TPE dynamic.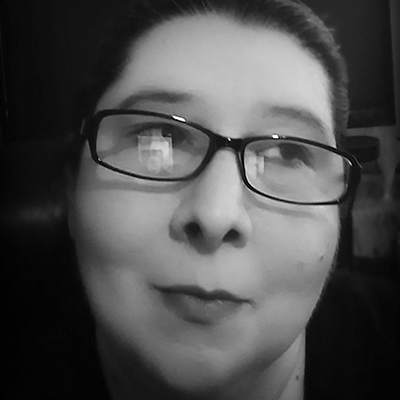 slave audi Yue

(she/her)
Social Media Street Team
I have been exploring the lifestyle for about 12 years. I started off with reading, talking to people, and attending local munches. Later I found a mentor, and now friend, who guided me through the beginning of my journey. I have been exploring and educating myself in this lifestyle, focusing mainly on M/s.
For the past 10 years I have been blessed enough to be able to train with, and now be Owned by, Master Kaddan Yue. In my service to Master Kaddan, I am the majordomo in Her Household, I do photography, graphic editing, web design, business management, Household financials, community outreach by helping to educate people about the lifestyle, and finally, I serve as House techie. I am also working on furthering my skill sets so that I am able to grow as a slave and as a person. I am currently an associate member of the ONYX Pearls NY/NE where I am on the marketing team and I volunteer at many conferences in order to serve the community. In Second Life, I currently serve as backup presenter and staff of The Art of Submission, where I facilitate when needed and do the various random tasks that may need to be done.
I am looking forward to where my path leads next.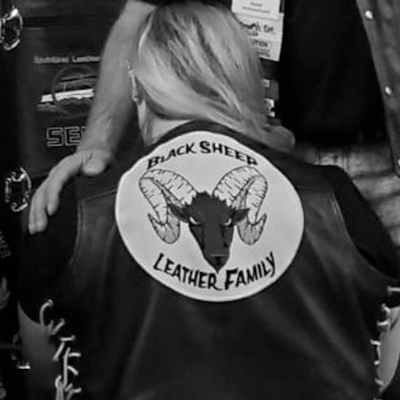 aimee

(she/her)
Social Media Street Team
Member of an amazing leather family – BlackSheep Leather Family
Co-Owner, web/techkitten of AnonM/s – We are a power exchange dynamics educational group based in RI. Our goal is to help bring back M/s and leather history to this region of the country.
Co-director and co-founder of slaves AnonM/s
In service to Masters AnonM/s scheduling & tech support
Assistant and web/tech of MAsT RI Providence Chapter
Webpage director LSC Collective / UPRISE!
Web director / Social Media Team for The Gathering NorthWest 2021